Everyone deserves an equal chance at success
We are progressive and leading the charge in Diversity and Inclusion.
We believe that everyone has the potential to achieve great success when given the opportunities to do so. And as recruiters,
we believe that we are in a great position to effect change by practicing and promoting diversity in the workplace.
We believe a diverse workforce brings unique perspectives that add to the sum of an organisation.
To go beyond championing equal opportunity and inclusion, and to help organisations and the people that power them achieve more together. Through more diverse ideas that spark innovation and creativity.
We are proud to be taking the lead.
We believe that:
Everyone has the potential to achieve great success when the environment lets them thrive.
Regardless of gender, culture, religion, race, sexual orientation or age, everybody has great potential when given the opportunity.
Diverse workforce brings unique perspectives that add to the sum of an organisation.
We go beyond complying with Equal Employment Opportunity (EEO) policies. We have an important role to play to contribute towards greater workplace diversity and we are proud to be taking the lead.
Diversity at M&T Resources
Within our own team we cover 18 nationalities, are 69% female, range in age from 23 to 64, and come from diverse socio-economic backgrounds and sexual orientations. Embracing individuality is one of our core values. 98% of employees say that our company welcomes social and racial diversity.
We are proud that we:
Partner with Indigenous Jobs Australia – access to indigenous talent.
Advertise on the LGBTI Job Board.
Offer disabled-friendly office facilities.
Maintain well-established diversity strategies and policies
Promote continuous education and training on diversity-related legislations and topics.
Empower our people, with diversity champions in each state.
Undertake a range of diversity-related corporate social responsibility initiatives.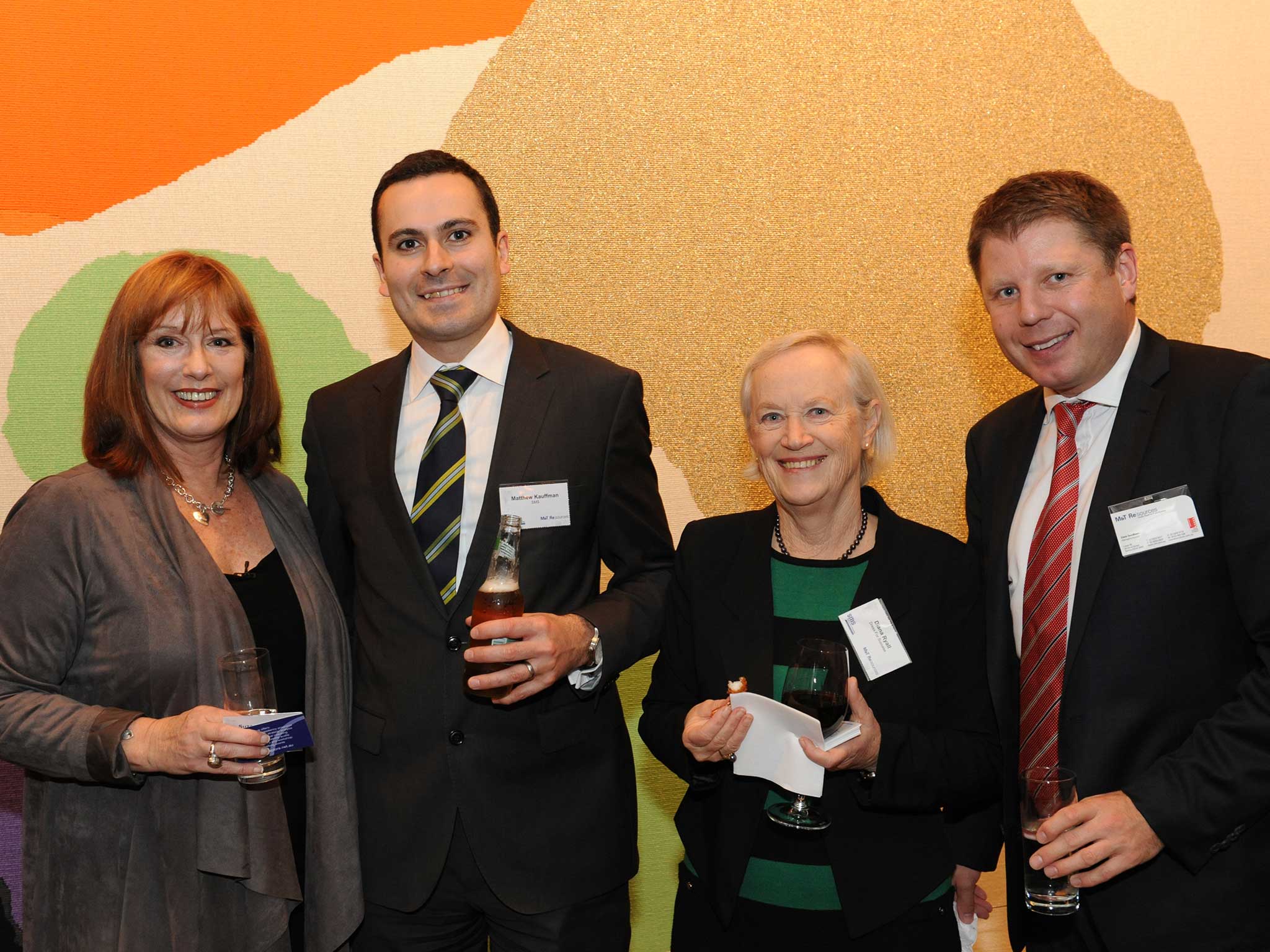 2012
"The Imposter Syndrome"
Suzanne Mercier
Founder & CEO, Liberate Leadership
Inaugural DIVERSITY event held at the prestigious Sydney Opera House. Keynote speaker, Suzanna talked about the Imposter Syndrome – the self-doubt and career-killing effect that plagues 75% of successful people, especially women.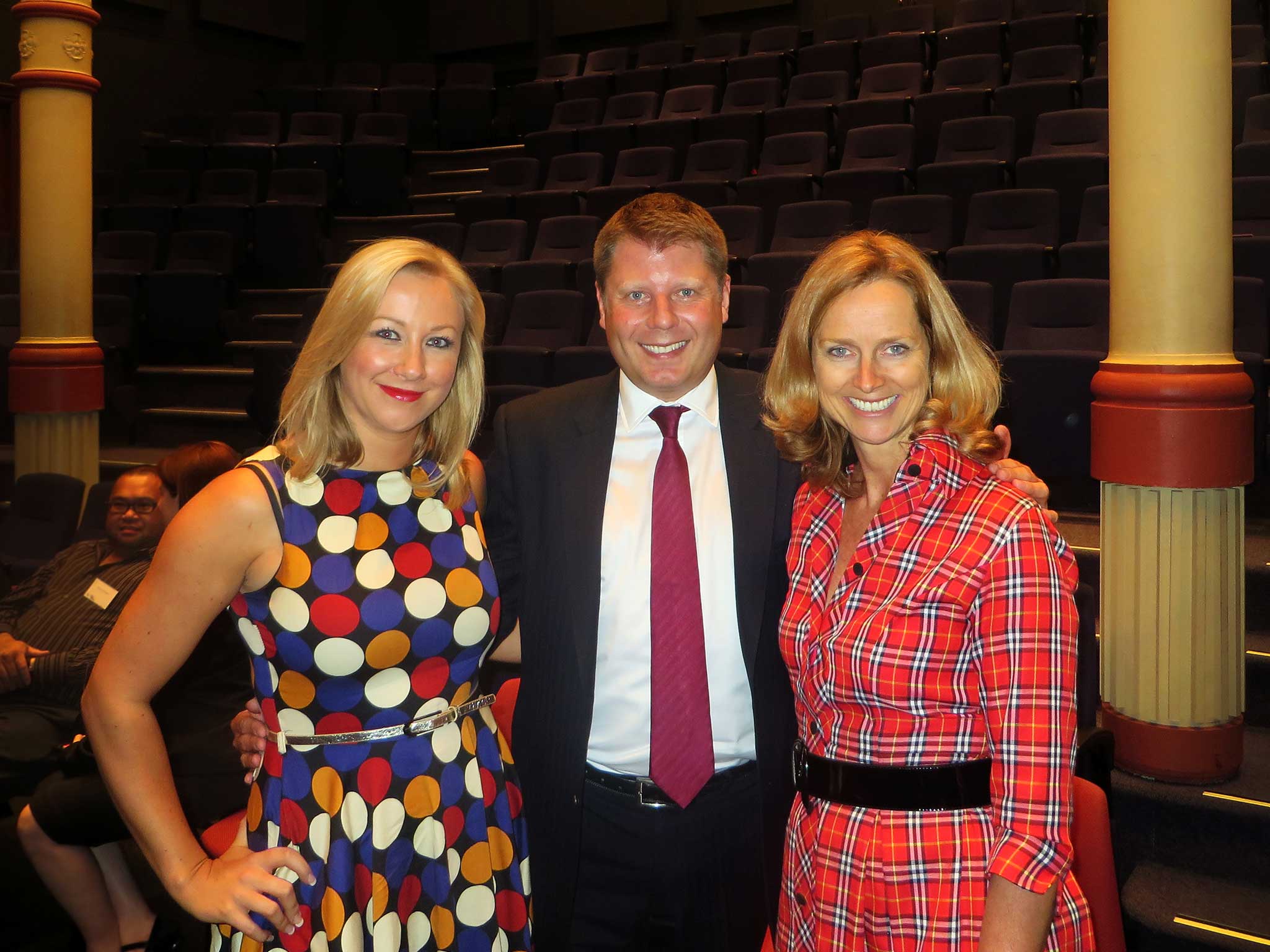 2013
"Purpose and Legacy"
Naomi Simson
Founder, RedBalloon
We explored what makes inspirational leaders like Naomi Simson successful.
Naomi spoke about her journey that began from her core purpose and belief that people deserve to be happy at work, developing the idea and the challenges along the way to turn RedBalloon into the multi-million dollar business that it is today.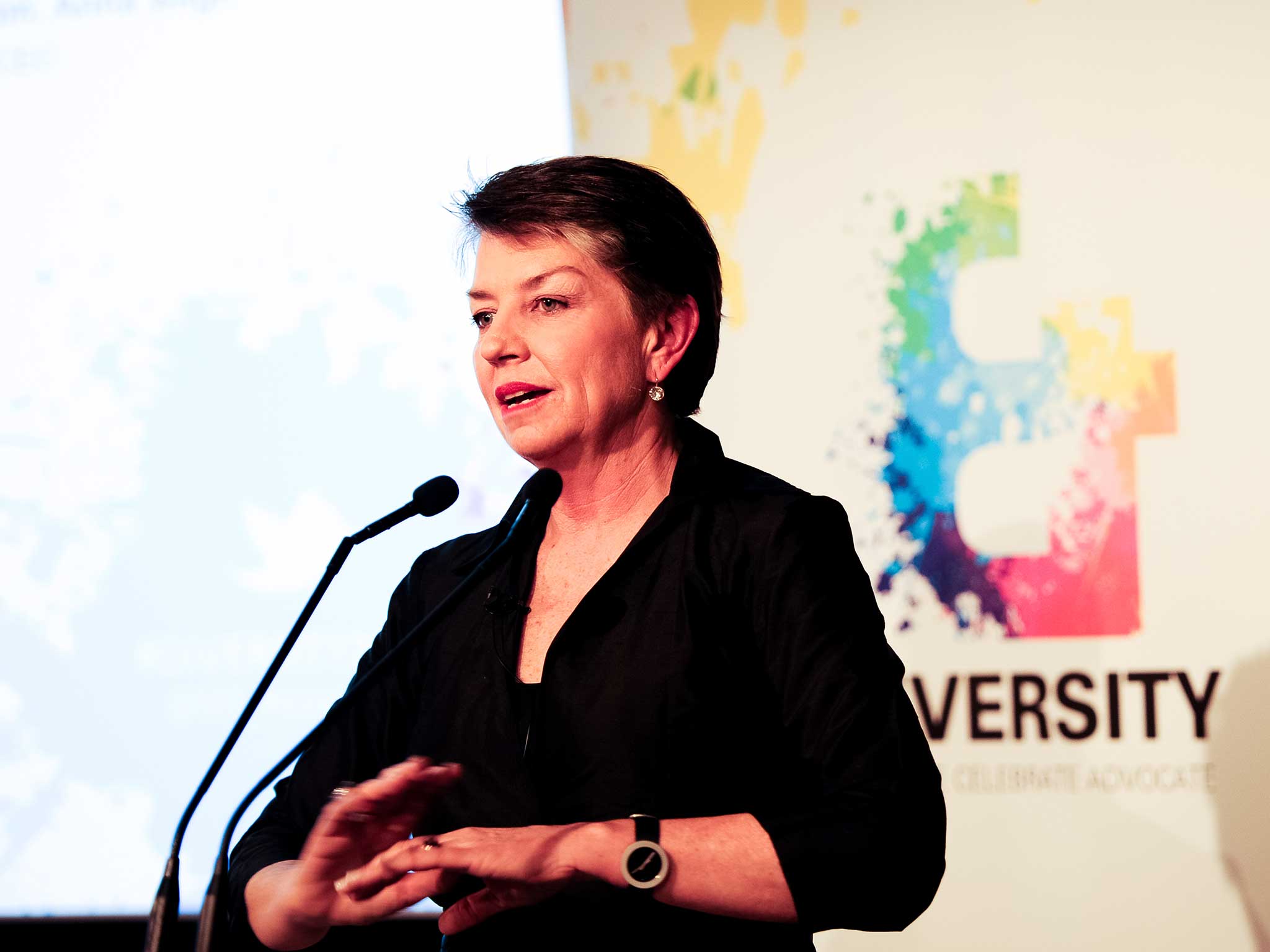 2014
"Unfinished Business"
The Hon. Anna Bligh
CEO, YWCA NSW
Former Queensland Premier the Hon. Anna Bligh shared her trials, tribulations and triumphs through adversity and why her next big campaign really matters.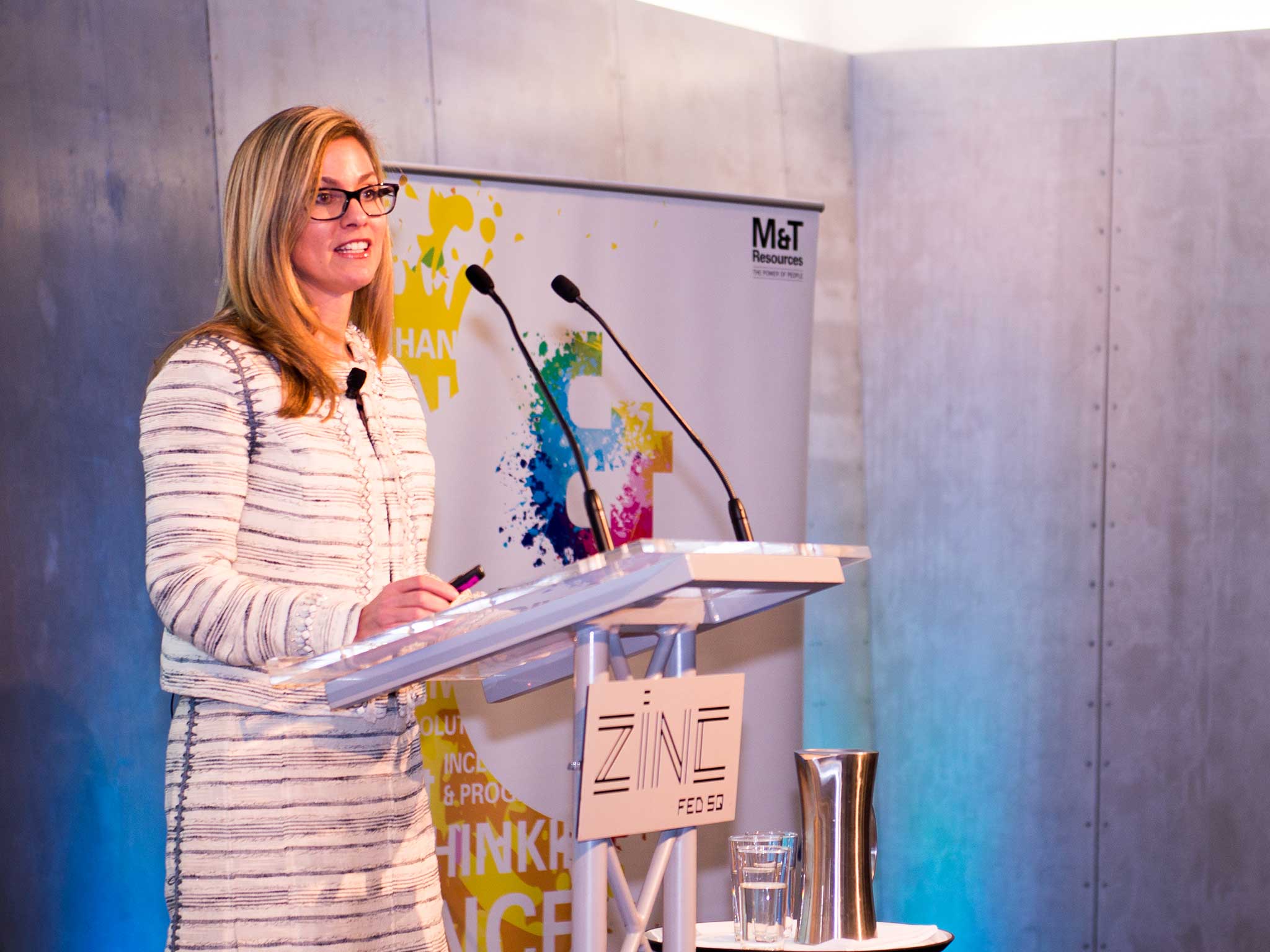 2014
"How technology empowers Australian women"
Julie Inman-Grant
Director Public Policy, Twitter
Julie Inman-Grant delivered a keynote that espoused need for the IT industry to play a bigger role in addressing gender diversity, especially through encouraging more STEM fields uptake amongst the future generation.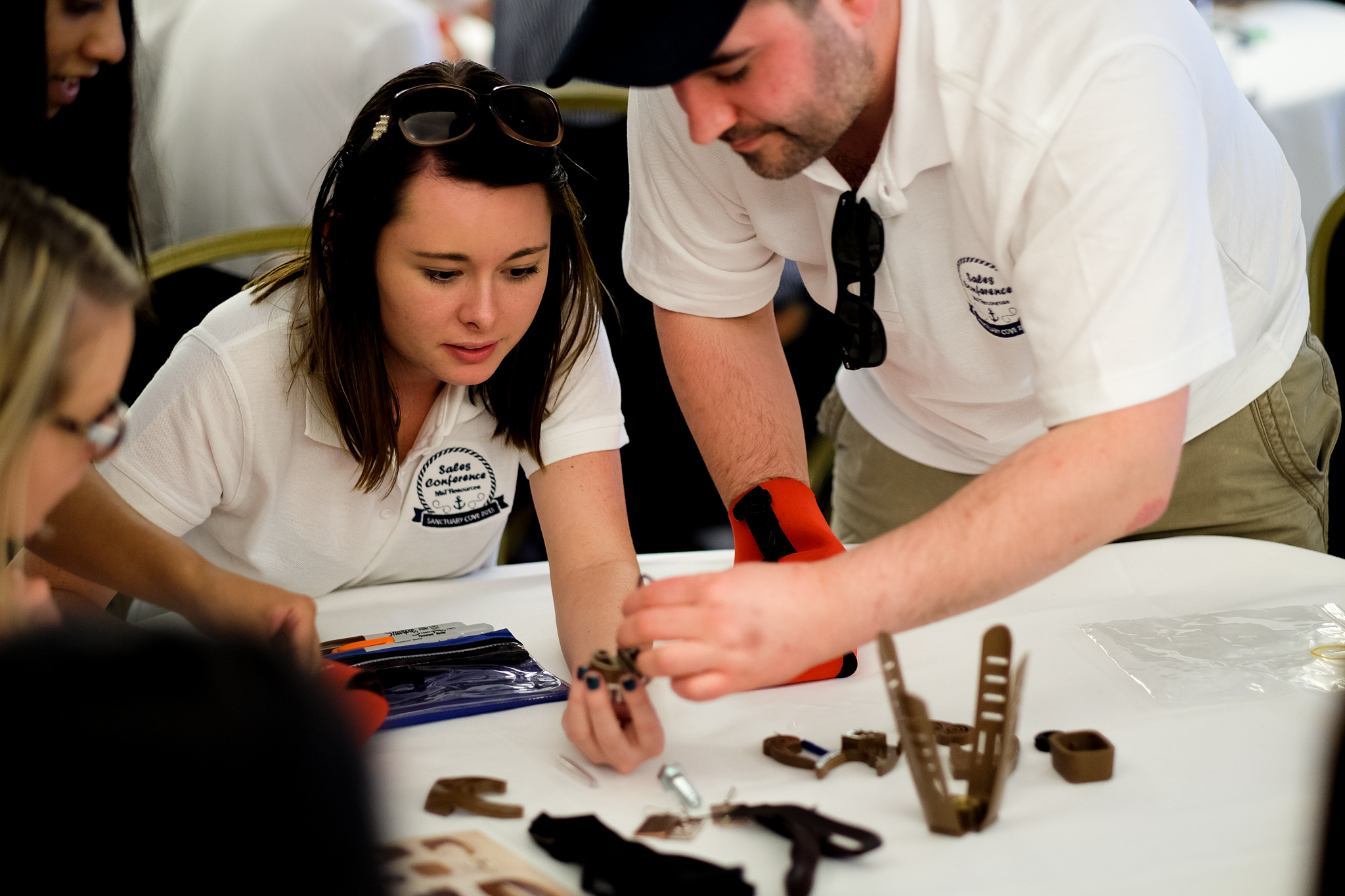 2015
"Helping Hands"
Coming together as a team to build prosthetic hands for The Helping Hands Program, a charity supporting amputees and landmine victims in the developing world.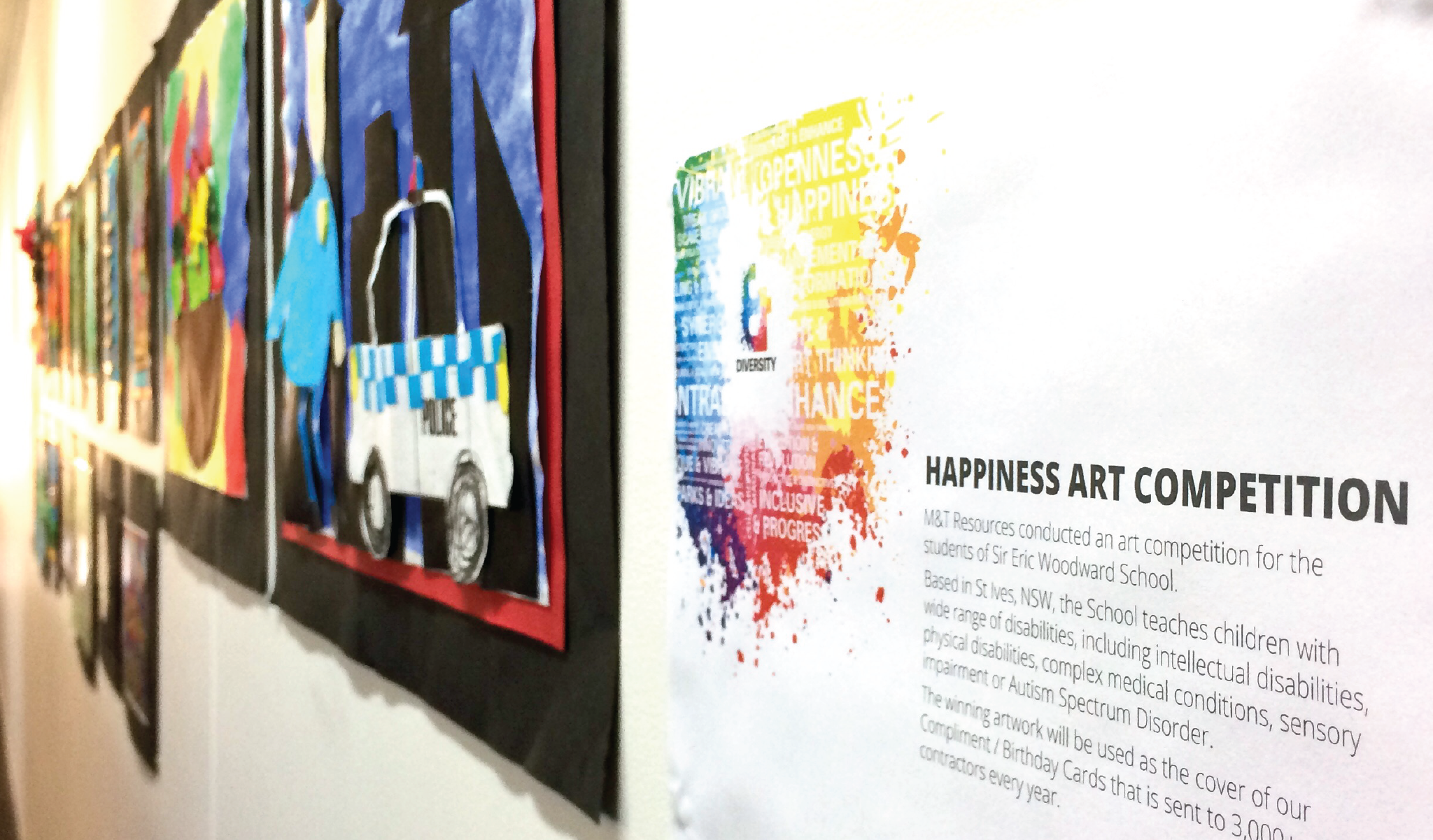 2016
"Happiness Art Competition"
Holding a Happiness Art Competition for Sir Eric Woodward School, who provide quality education to students with a range of physical and intellectual disabilities. The winning artwork now features on the M&T corporate compliments card, thereby raising awareness of this important facility.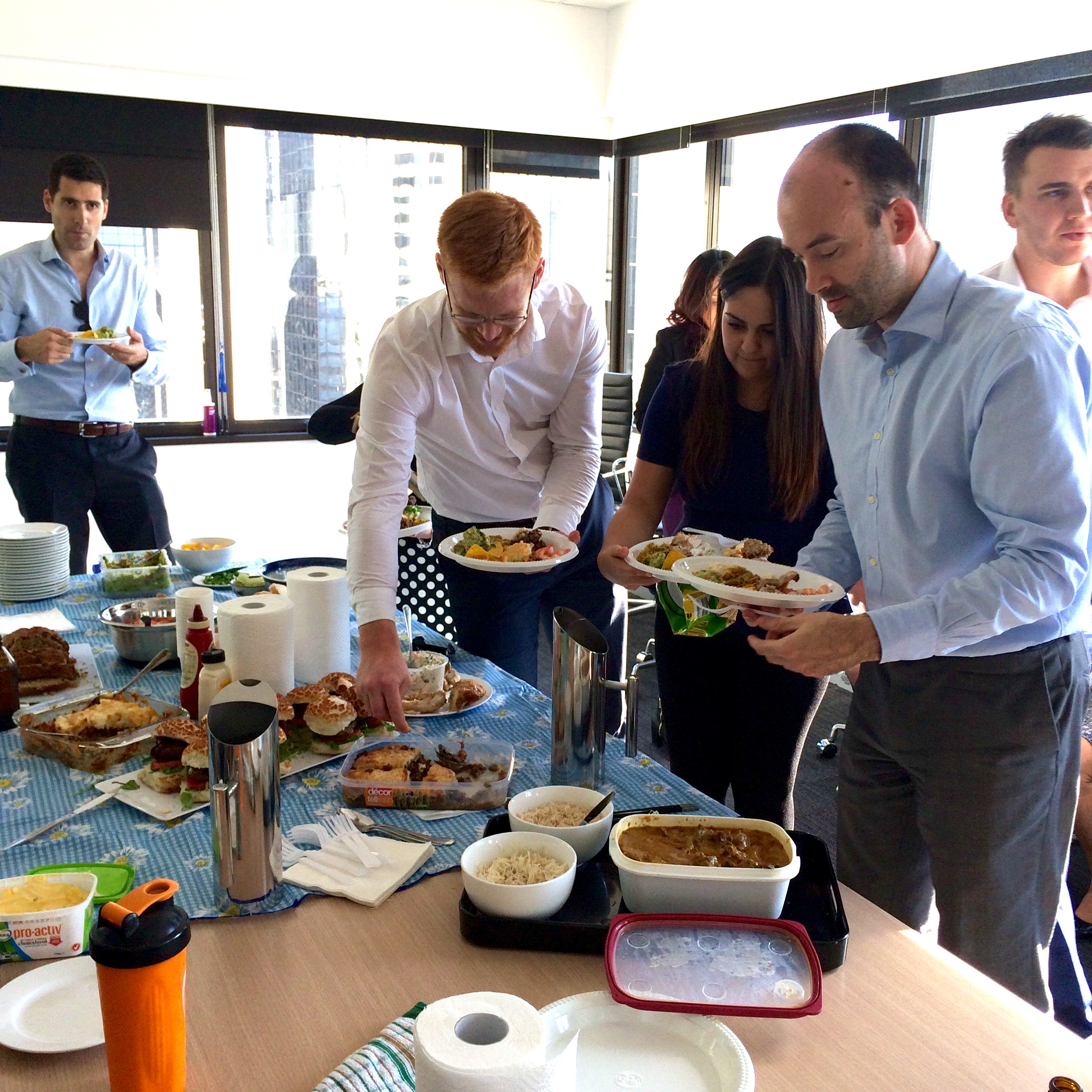 2016
"A Taste of Harmony"
Taking part in "A Taste of Harmony", run by The Scanlon Foundation – a philanthropic organisation established in June 2001. Its mission is to support the creation of a cohesive Australian society. Celebrating diversity in the workplace by encouraging colleagues to share food and stories from different cultural backgrounds from across the globe.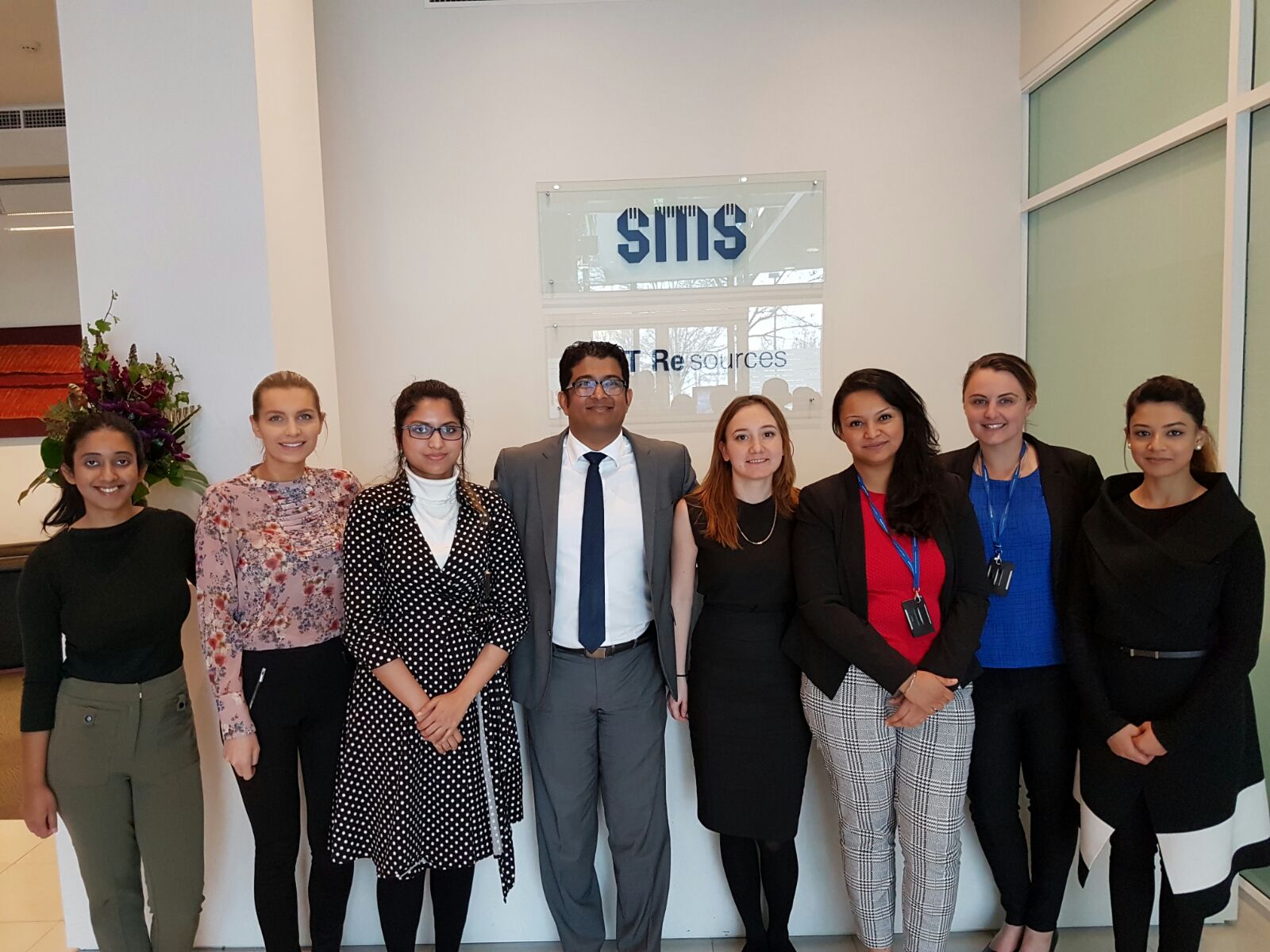 2016
"Navitas – Refugee and Migration Centre"
Welcoming two refugee / migrant work experience candidates into our Canberra team in collaboration with Navitas, to support the Refugee and Migration Centre where new migrants are taught English as part of the Australian Government's Adult Migration English Program.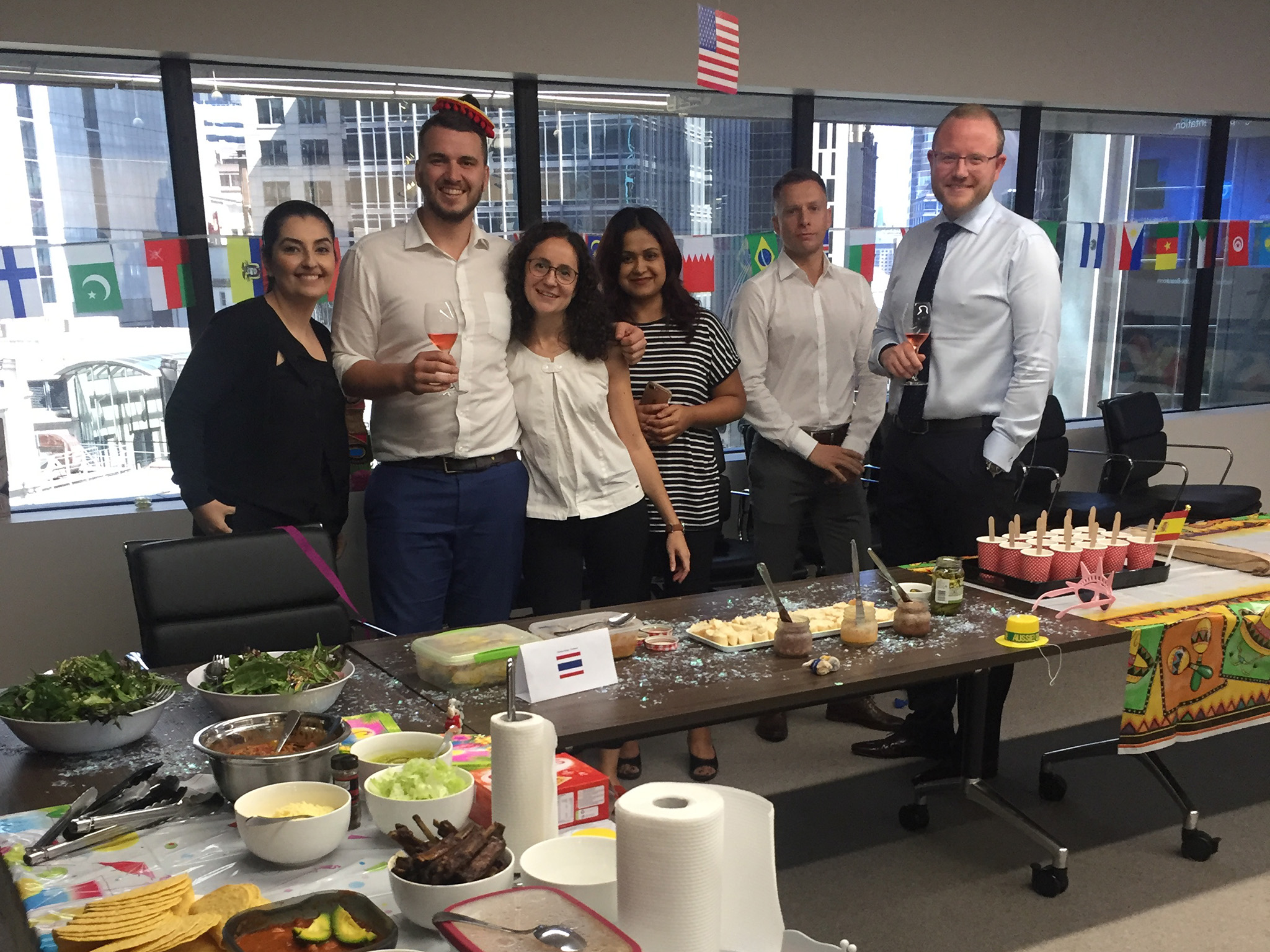 2017
"A Taste of Harmony"
Celebrating workplace diversity at our annual "A Taste of Harmony" event, sampling cuisine from all over the world and uncovering some secret chefs within the M&T team!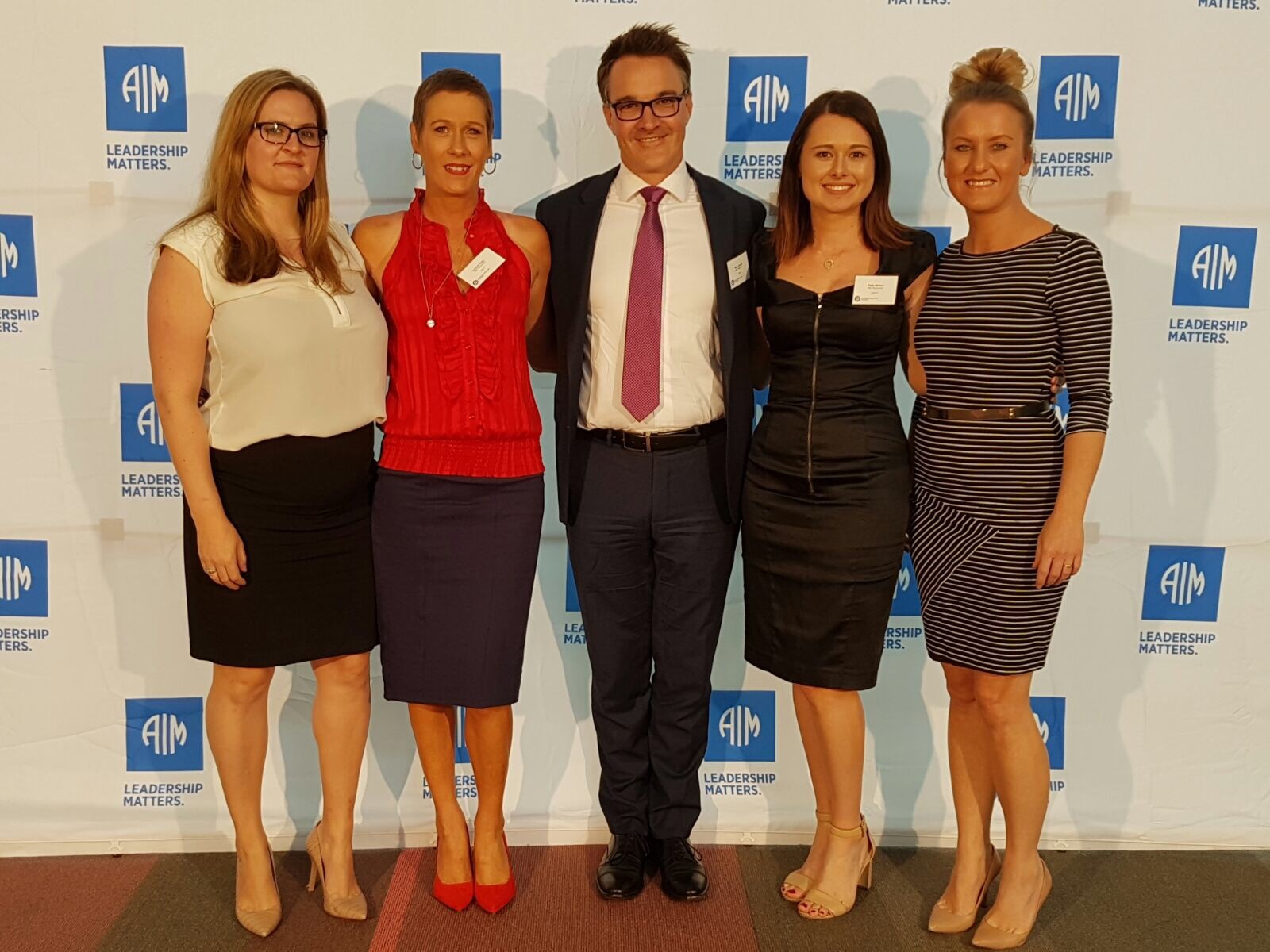 2017
"AIM International Women's Day Great Debate"
Celebrating women everywhere! We are committed to the creation of an inclusive, gender equal working world. Women make up 68% of our team and 54% of our managerial roles, and we have a return to work mums rate of 80% over the last 4 years.
Successful communities
We actively support charities that make a direct and positive difference to the communities we are part of. We encourage M&Ters to take the lead to make real differences to their communities.
Navitas
Sir Eric Woodward School
The Helping Hands Program
Real Men Wear Pink
Smith Family Toy & Book Appeal
Wear it Purple
Oxfam Trail Walk
Fitted for Work
Fit for Success
Jeans for Genes
Around the Bay in a Day
Daffodil Day
CanTeen
Red Nose Day
Australia's Biggest Morning Tea
YWCA NSW