Building a Successful BA Practice – BA Managers Forum
About this workshop
Is it evolution or revolution, or just hard work? How do successful managers build flourishing practices from small teams or scattered individuals?
SMS / M&T Resources presents a lively and insightful forum exploring business analysis practices – both the art of leadership and the craft of the discipline.
This will be an interactive evening as our speakers tell their stories and answer your questions.
What is the glue that holds it together so that talent retention improves, projects have better delivery success and a critical business capability is grown?

How do those with successful practices ensure support from senior management, COO, CIO, or PMO?

How do you maintain momentum and energy?

What differentiates those who can build and maintain a successful practice?
At this event we have a line-up of four exciting speakers that will share their stories and lessons learnt. The evening will conclude with opportunity for open discussion, questions and networking.
About the Speakers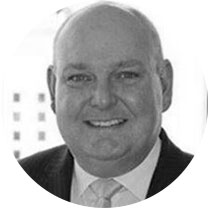 Practice Manager, Program & Project Services
SMS Management & Technology
Simon has over 15 years' experience in the telecommunications, utilities, government and manufacturing sectors with international experience gained from European, Asia Pac and African markets.
He is a successful program and project manager with a proven track record in the startup, delivery and recovery of business and technical programs and large projects.
Simon's key strength is his ability to leverage his excellent stakeholder management and relationship building skills to influence and achieve the required business outcomes.
In addition, Simon has a strong background in business process management and operational performance improvement which allows him to bring broad and deep experience in assisting SMS' clients to achieve their transformation objectives.
Event information:
Want to attend?
Click the button below and let us know that you're coming!
Attend Event