Council Connections: Digital Transformation and Change
We are excited to announce the first event in our Council Connections Series. Through Council Connections, we aim to provide a platform for Council leaders to come together as a community for proactive collaboration, innovation, knowledge sharing and networking.
When: Monday 3 April, 10am – 12.30pm: presentations will begin promptly at 10.15am, followed by a catered networking reception until 12.30pm
The topic of this session will be "Digital Transformation and Change", incorporating presentations from thought leaders David Bellchambers, Andrew Downie and Michelle Gibbings. Presentations will run for 20 minutes each, followed by 5 minutes of Q&A per speaker.
Places are limited and the event is invitation only…get in touch with Evelien Leon for more details, and to express your interest in attending.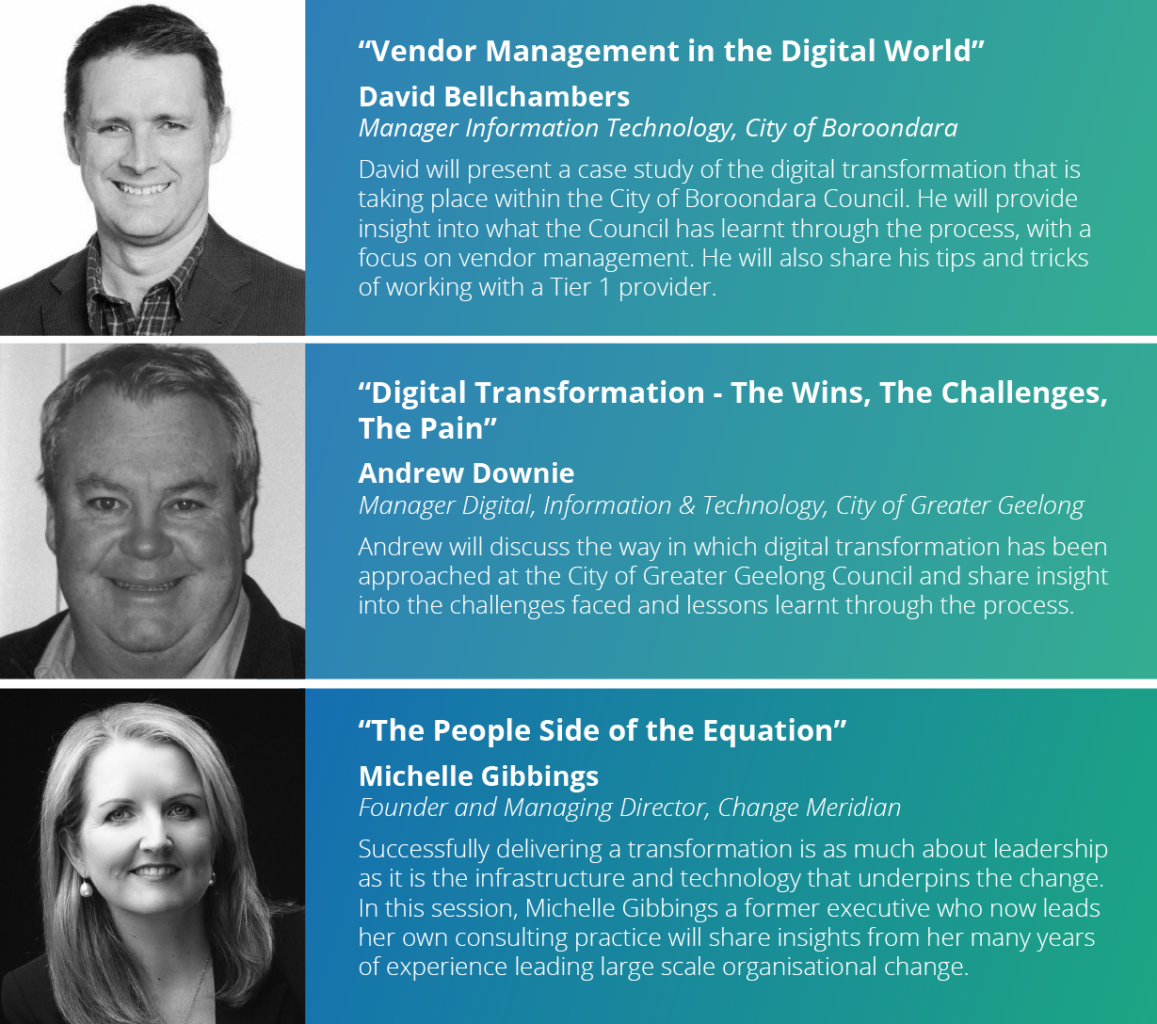 Event information:
Where:

Please contact Evelien Leon for details
Want to attend?
Click the button below and let us know that you're coming!
Attend Event