IT Health Workshop: Early Intervention of Disease Through Data Innovation
We are pleased to announce the next event in our IT Health Workshop series
The IT Health Workshop will be facilitated by Mark Brommeyer, and will feature specialist panel members: Michael Draheim, Wendy Flavien, Dr Andrew Hugman and David Kempson. A hot sit-down breakfast will be provided prior to the panel discussion.
The workshop is free of charge and will be a great opportunity to join a small circle of industry professionals to share insights, discuss ideas and network. Places are limited and geared towards leaders in the IT Health industry.
The topic of discussion will be: "Early Intervention of Disease Through Data Innovation", with panellists covering the secondary use of data and use of data to target early intervention, big data, disease profiling, digitisation and interoperability.
Meet our panel: 
Mark Brommeyer (Facilitator) – Managing Director, Brommeyer Consulting Pty Ltd; Accreditation Co-Surveyor, Australian General Practice Accreditation Ltd (AGPAL); Adjunct Senior Lecturer, Flinders University School of Medicine; Chair, Health Informatics Society of Australia, QLD Branch; Associate Faculty, University of Technology, Sydney
Michael Draheim – Chief Information Officer, Metro South Health
Wendy Flavien – Chief Integration Officer, RSL Care RDNS
Dr Andrew Hugman MB BS FACEM FRCEM – Emergency Physician, Department of Emergency Medicine; Physician Informaticist, SES LHD Information and Communication Technology, South East Sydney Local Health District; State Retrieval Consultant, Health Emergency and Aeromedical Services, Sydney Ambulance Centre
David Kempson – Chief Information Officer, Mater Misericordiae Ltd
Prior to the event we would welcome you to submit any questions you may have for the panel members.
Get in touch with Emily Martyn for more details and to express your interest in attending by clicking 'Attend Event'.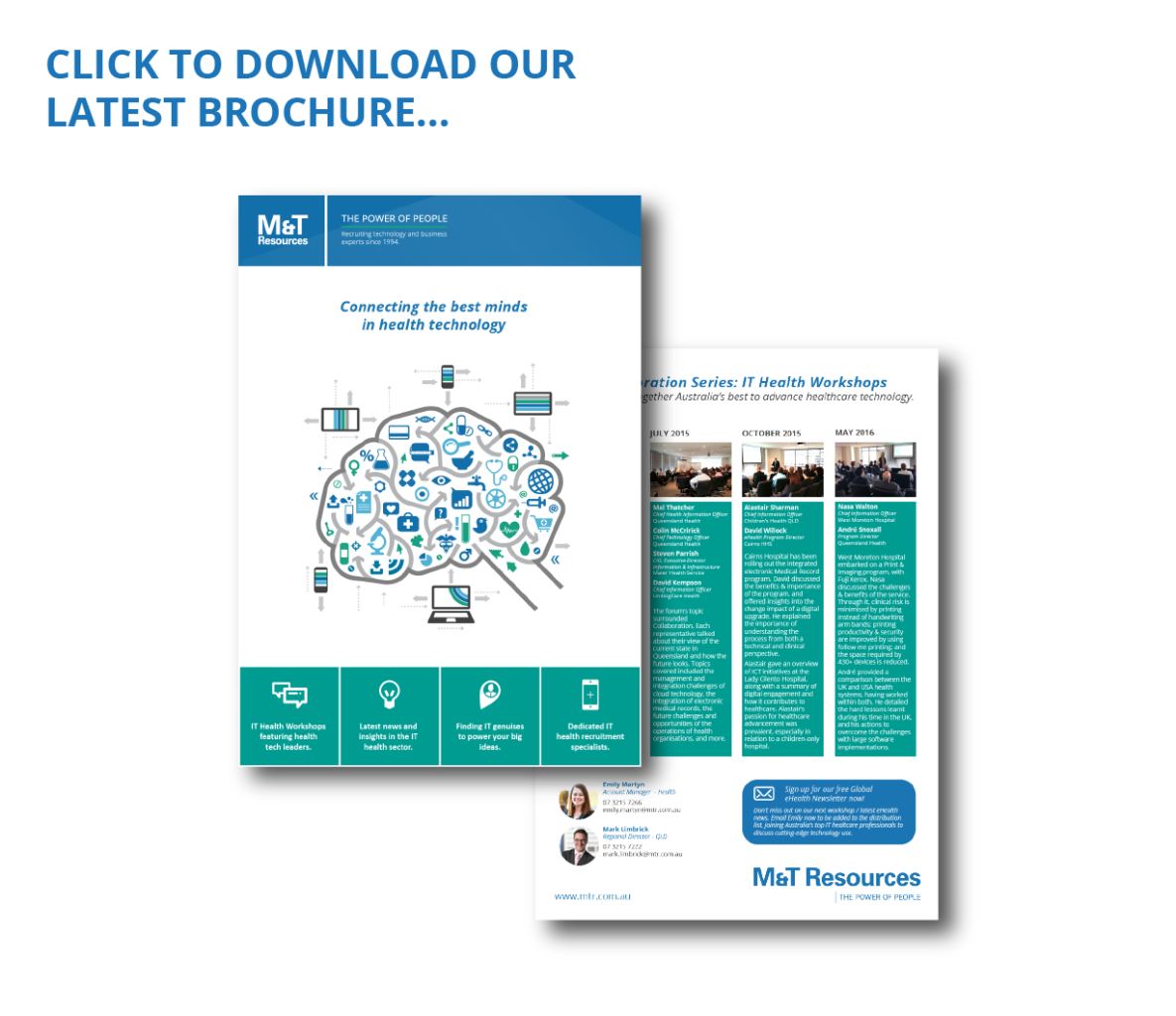 Event information:
Where:

Please contact Emily Martyn for details
Want to attend?
Click the button below and let us know that you're coming!
Attend Event