Lunchtime Series: Building an effective architecture capability
About this workshop
What are some of the biggest challenges one faces when tasked with establishing an organisation's architecture capability?
What is "best practice" when it comes to architecture?
M&T Resources invites you to join us for what will be a highly insightful lunch where two seasoned architecture professionals will seek to answer those questions.
This is a free session and lunch catering will be provided by M&T Resources.
"Choosing the right Architecture model for your business"
By David Cliff
As Enterprise Architecture evolves from aligning business strategy with technical solutions it faces new challenges as it positions itself for an 'outside-in' approach. Cloud-based As-a-Service offerings are forcing EA's to rethink their approach as organisations demand that they acquire and integrate services and information becomes more federated.
Two-track architecture is also required as legacy systems of record need to exist with fast-paced, customer-centric digital deployment.
What EA models are being used and how are companies tackling these issues whilst retaining value based architecture?
"Establishing or enhancing a corporate-wide architecture function?"
By Darren Rock
How to establish the right balance between governance and compliance versus project delivery and benefits realisation from an architecture perspective? 
With the increasing introduction of digital capabilities, particularly under Agile and DevOps delivery models leveraging cloud-based technologies, innovative organisations need to focus on formal gap analysis, maturity assessments, value realisation, business alignment, governance, methodology, processes and tools in developing their architecture capabilities.
About the Speakers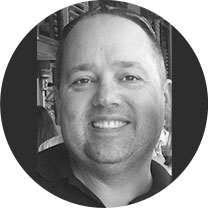 Senior Architecture Professional

Experience working at a truly enterprise level for ASX 100 and Fortune 500 organisations, across business, application, information and technology (including infrastructure and cloud) architecture from both an enterprise and solution architecture perspective. 

Played lead roles on $100M+ business and technology transformation initiatives. 

Held leadership positions at consulting and technology firms such as Andersen, Capgemini, Hitachi, Oakton and Oracle.

Key clients include ASIC, Commonwealth Bank, IAG, QBE, SingTel Optus, Telstra and Westpac.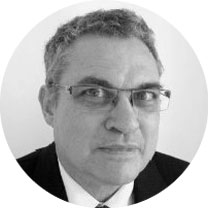 Senior Principal Consultant

SMS Management & Technology

National Competency lead for IT Strategy and Architecture.

25+ years' consulting experience.

Typically works with client executives in strategy development, planning and ICT direction setting, including advising on major architecture initiatives and policy areas.

David has consulted with circa 200+ clients. Key clients include AMP, GIO, MLC, Westpac, NEHTA, NSW Department of Health, Medicare, Sydney Water, RailCorp, Endeavour Energy, Delta Energy and Integral Energy.
Event information:
Want to attend?
Click the button below and let us know that you're coming!
Attend Event