The Evolution of Change Management – Canberra
How are today's organisations handling the velocity of technology change whilst still delivering great quality customer experience?
With the speed of technology growth, Change Managers find themselves playing bigger and more critical roles at strategizing and implementing change.
Join us as Troy Latter, Senior Organisational Change Consultant at SMS Management & Technology, facilitates discussions on The Evolution of Change Management, covering issues and concerns that senior Change Management professionals face.
There'll be a lot of insights and tips sharing during this informal, exclusive networking session. Please email Jess.Jancewicz@mtr.com.au if you would like to attend. Seats are limited to maintain a conducive environment for discussions.
About the Speakers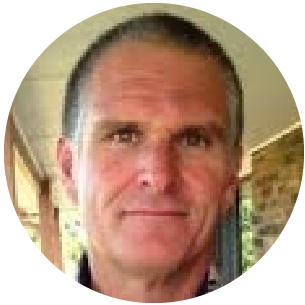 Troy is passionate about helping people to be architects of change, rather than its victims. He has built his career over many years of extensive, senior level, consulting experience with large companies and Federal Government departments in Australia. His many projects have included strategy development, system implementation, business analysis, corporate transformation, large-scale change management, individual and executive team leadership development and leadership coaching.
He has held challenging leadership roles across a range of government departments and private organisations in the areas of organisational change management, organisational analyst, leadership development and cultural change.
Troy rejuvenates leaders' perspectives regarding business strategy and digital technology convergence. He advocates senior executive digital business strategy integration to create a bias for action, change and organisational improvement. His insights consider business strategy and digital acumen as one to create confident, effective decision making and customer-focused business culture.
He is a senior consultant (with NV1 clearance) specialising in, cultural change, business process analysis and the introduction of specialist technologies to achieve efficiencies and improvement.
Because of its leading position in defining Change Management as a science, complete with a supporting methodology and toolset, Troy adopts the Prosci's ADKAR® framework to support change management activities for his clients.
Event information:
Where:

M&T Resources
8 Brindabella Circuit, Canberra Airport, ACT 2609

Get Directions →
Want to attend?
Click the button below and let us know that you're coming!
Attend Event