Recruiting for technology and business is in our blood
We get technology. We get business. And our recruitment team has become so good at what we do because we have been in this space since 1994, never ceasing to innovate. This is why we are Australia's most awarded and fastest growing recruitment firm today.
What's more, we are also one of very few recruitment firms that are a part of an award-winning IT business solutions provider – ASG Group – following their acquisition of our parent company SMS Management & Technology. So when it comes to understanding your complex business environment or technology needs, we have a very rich heritage to lean onto.
Our sweet spot
"M&T" stands for Management & Technology. We have dedicated consultants specialising in various vertical domains who are solely focused on connecting with, engaging, and pre-screening candidates in their niche areas.
This means that by the time you brief us, we have a ready pool of candidates to tap into – helping you reduce hiring lead time by leaps and bounds.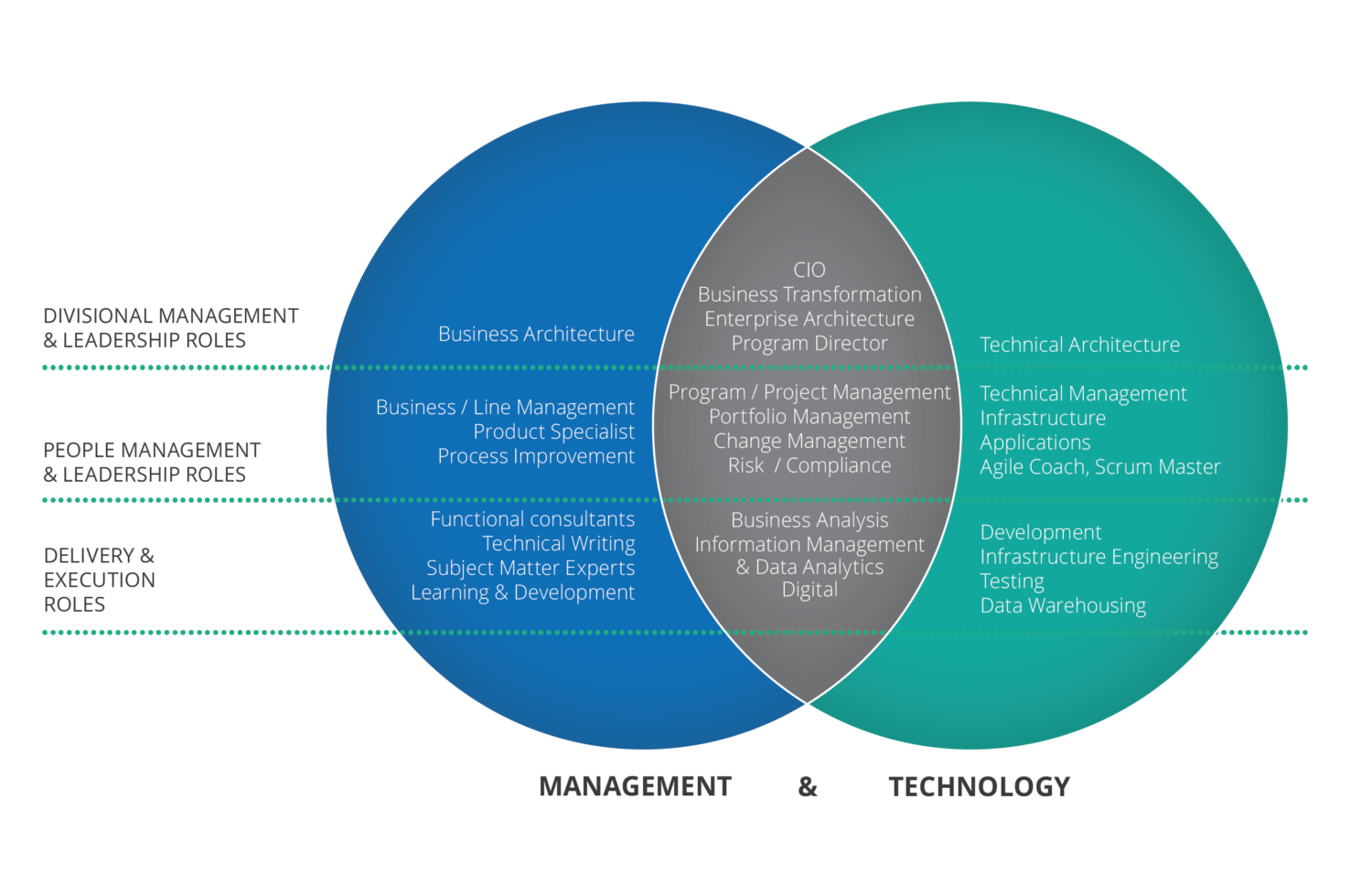 Key niche areas
Portfolio / Project and Program Management
Sample roles: Portfolio Manager / Director, Project Director, Project Manager, Program Director, Program Managers, Change Analyst, Change Manager, L&D Manager, Risk / Governance Business Manager, Business Process Improvement Specialists, Portfolio Administrator, Project Coordinator, Project Scheduler, PMO Specialist, Agile Project Managers, Agile Coach, Iteration Manager, Scrum Master, Project Manager – ERP, PMO Lead / Manager, Solutions Program Scheduler, Project Manager – Data Quality, Project Manager Credit Risk, Program Management Accountant

Business Analysis
Sample roles: Senior Business Analysts, Business Analyst, Process Analyst, System Analyst, Technical Business Analyst, Lead Business Analyst, Oracle Business Analyst, Agile Business Analyst, Principal Consultant – Business Analysis, Business Analyst Consultant, Digital Analyst, FOFA Analyst, Business Intelligence Analyst

Digital & Design
Sample roles: Various digital / web / software developers including .NET, HTML, CSS, Java / J2EE Developer, Customer Experience (CX) and User Experience (UX) Specialists, CX Consultant, UX Consultant, Web Content Specialist, UX Architect, CX Designer, UI Designer, CMS Specialist, Digital Journalist, SEO Copywriter, Digital Producer, Technical Producer, Campaign Manager, Mobile app developers, DevOps, Digital Project Managers, Digital Project Leads / Coordinators, Visual Designer, Graphic Designer, Digital Integration, Digital Business Analyst, Digital Program Analyst, Campaign Lead

Applications & Testing
Sample roles: Integration / Solution Architects, ERP / CRM Developer, SharePoint, Database, System Analyst, System Architect, Ruby on Rails, Microsoft Dynamics, Oracle, Siebel, .Net, Java, Java Primavera, C / C+ / C++, Business Objects, J222 Java Middleware Developer, Sitecore, SQL, EDW, Calypso, Objectstar, Guidewire, AS400 / iSeries / RPG / ILE Developer, Business Intelligence Developer, Cognos, Thunderhead, Test Analyst / Manager / Director, Security Specialist, DevOps, Automation & Manual Testing.
Enterprise, Information and Solution Architecture
Sample roles: Enterprise Architect, Solution Architect, Information Architect, Security Architect, Network Architect
Infrastructure / ERP
Sample roles: Enterprise Infrastructure Architect, Solutions Architect, DBA, Security Analyst, Server Engineer, System Engineer, Cloud Engineer / Architect, Citrix Specialist, Communications / Network Support, Desktop Support, System Administrator, Helpdesk Support, Network Administrator, System Integrator, Unix Administrator, Virtualisation Specialist, Disaster Recovery Specialist, Technical Operations Manager, Change Control Manager, IT Security Analyst - Application Security, System Administrator, Network Engineer, Unix Administrator, MySQL DBA, Integration Designer, Server Specialist
Information & Data Management
Sample roles: Business Intelligence Architect, Solution Designer, Information & Data Management Consultant, Business Analytics, Database Developer, Senior Insights Analyst, Information Architect, Principal Consultant - Information & Data Management, ETL Developer, MS Business Intelligence Consultant, Informatica Developer / Designer, Business Intelligence Developer, Datastage Developer / Consultant, Information & Data Management Solution Architect, Data Analyst, Reporting Specialists, Data Modeller, Statistician, Senior Business Intelligence Report Analyst, Data Cleansing Analyst, Data Analyst - Digital Marketing, Data Scientist, Solution Architect, Tableau Consultant, Data Warehouse Specialists, ETL Developers / Testers
IT Service Management
Sample roles: Configuration Manager, IT Manager, Release Manager, Service Delivery Manager, Vendor Manager, Contract Manager, Operations Manager, Business Continuity Manager - Technology
Senior C-Level / Executives
Sample roles: Transformation and strategy, Organisation design, CIO, CTO, Head of Technology, Head of Digital, Head of Integration, Head of Development, Head of IT Business, Head of Corporate Communications, Head of Risk and Compliance, Senior Change Manager / Director of Change, General Management, Country Managers, Sales Managers.