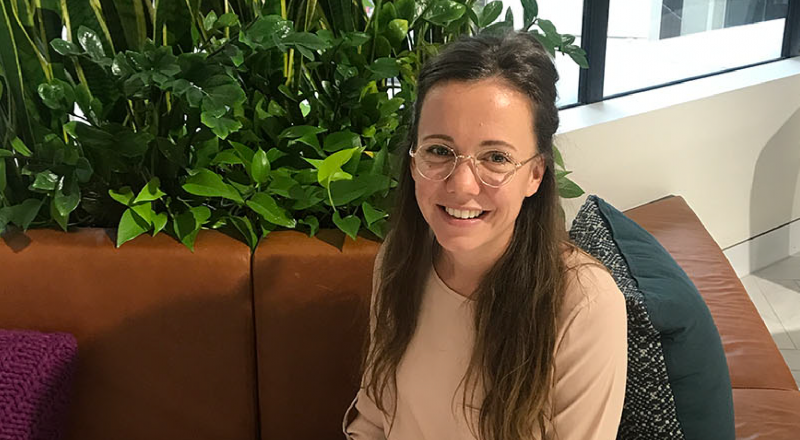 Denise Van Den Tillaar is a Recruitment Consultant within our Banking, Financial Services and Insurance team in Sydney. Denise relocated to Australia in 2015 from The Netherlands, where she graduated from her Bachelor's Degree in Human Resource Management and Psychology. She commenced her first role in recruitment in 2011 and has has extensive experience building networks within Software Development and High Tech. At M&T Resources, her focus is Business Analysis and PMO.
What brought her to recruitment?
I entered the industry straight out of University not knowing what to expect, but I quickly realised it was for me! Recruitment has the excitement of being sales and target driven, whilst also the capability to really help people to find the right path and coach them to achieve career success.
Denise's positivity, dedication and passion for people ensured she was the perfect fit for M&T Resources. We are very happy she decided to join us! So why did she take the take the leap of faith?
M&T's company purpose "Helping people achieve greater success" relates to everything they do. It guides their approach towards candidates and clients, but also for their employees. The team works together to achieve great things whilst maintaining a healthy work-life balance and having time for a laugh. It's an inspiring environment which makes it really joyful to jump on this successful rolling train, with a great market brand and portfolio of top clients.
Although she loves to return home to The Netherlands, Denise is an enthusiastic traveler. She considers her move to Australia to be her greatest achievement. As an active and adventurous person, Australia fits her to a tee. Whether taking part in morning beach walks, hiking, camping, or even racing sailboats around Sydney Harbour on weekends, Denise makes the most of Australia's great outdoors. She is also quite the daredevil and loves the thrill of extreme sports – sky diving, scuba diving, rafting – she is there with bells on!
You don't need a lot of things to be happy, but you should always be in action. When you think about doing something, just give it a try. What could go wrong?