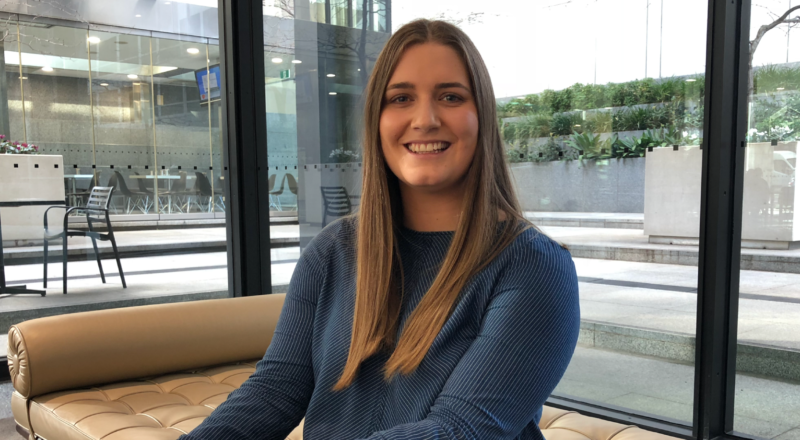 Kate Grealish joined the M&T Resources Melbourne team in 2018 as a Recruitment Consultant, after relocating to Australia from New Zealand. Having studied Sociology Kate is very interested in helping and learning about people…so we can see why she's slotted right into the M&T values and culture!
With a background in Customer Service and Sales, Kate has all the attributes of a fantastic recruitment consultant – grit, determination and a fantastic ability to build meaningful relationships with people from all walks of life.
Kate loves a challenge and understands the importance of effective teamwork. Her biggest accomplishment is representing New Zealand in Water Polo in the U17 Youth Squad! All of these experiences have shaped Kate into the positive, hard working and kind spirited person she is and it is no surprise that Kate has hit the ground running at M&T Resources.
What attracted Kate to M&T Resources?
It was the people and the culture that really spoke to me! Everyone is so warm and welcoming which was so helpful following my recent relocation. The team has been incredibly supportive of my learning and growth, and I love that we collaborate rather than compete. It's like a little family.