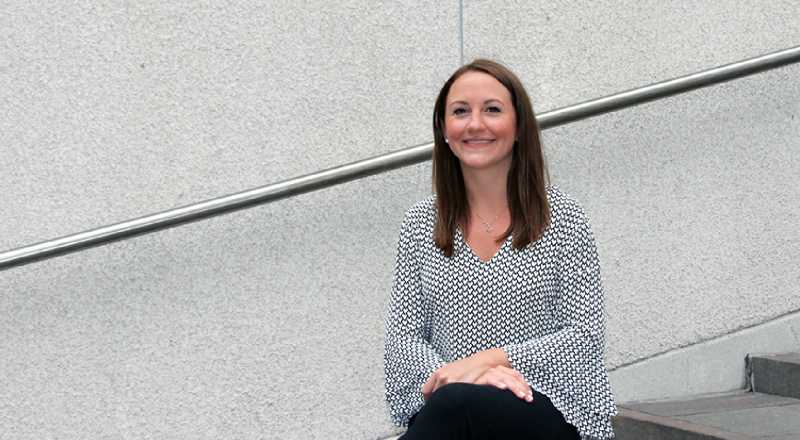 Vicki Hope joined M&T Resources as National Communications & Marketing Manager in 2016. Vicki leads the strategy and implementation communications and marketing across M&T's offices in Brisbane, Canberra, Melbourne and Sydney, as well as managing new business proposals, press relationships and new business. As part of the National Leadership team, Vicki is also involved in people, change and business strategy and communications across the M&T business. She also has passion for advancing employee engagement and diversity & inclusion and sits on the NSW Corporate Steering Committee for both within M&T's parent company, ASG Group.
With a background in marketing in the arts and architectural industries, working in recruitment was a new and exciting environment for Vicki. She enjoys the buzz of working within an award-winning agency and supporting the advancement of M&T Resources within the competitive and fast-paced nature of recruitment.
What does she enjoy most about working at M&T Resources?
The M&T team, purpose-driven leadership and the company culture. We spend so much of our week at work. I think it is so important to find a company filled with people you enjoy working with and also spend time with outside of the office – whether that be taking part in the dreaded Stair Run around Sydney Harbour or chatting over a Friday wine. M&T was that place for me and I haven't looked back since! The fact that M&T Resources is genuinely committed to hiring the right personalities for the team is really clear this not only drives the agency's success but also makes it a great place to work.
And what about outside of the office? Given her background living in nine countries across five continents, Vicki is an explorer at heart! She loves to escape the city to find new and exciting places for a sunny beach walk with her new obsession – her fur-baby Hendricks the miniature dachshund.
Please email Vicki Hope for press related queries: vicki.hope@mtr.com.au.