Agile Networking Series Recap: "Agile = Business Improvement. When Should Businesses Use Agile to Build Capability?"
M&T Resources launched the Agile Networking Series in 2016 as a platform for Agile professionals to share insights, discuss ideas and network. Account Manager Ryan Lenton reports on the latest event held in Melbourne.
We began the Agile Networking Series with the purpose of improving business outcomes through collaboration and knowledge sharing. Having recently relocated from our Sydney office, this was also a fantastic way to deepen my involvement and relationships in the Melbourne market. Our first Agile Networking event was held in October 2016 and was a great success with a turnout of 42 industry professionals. We were pleased to more than double the attendance for the second Agile Networking event (held 9 March 2017 at the Rendezvous Hotel), and we look forward to contributing to the continued advancement of the industry.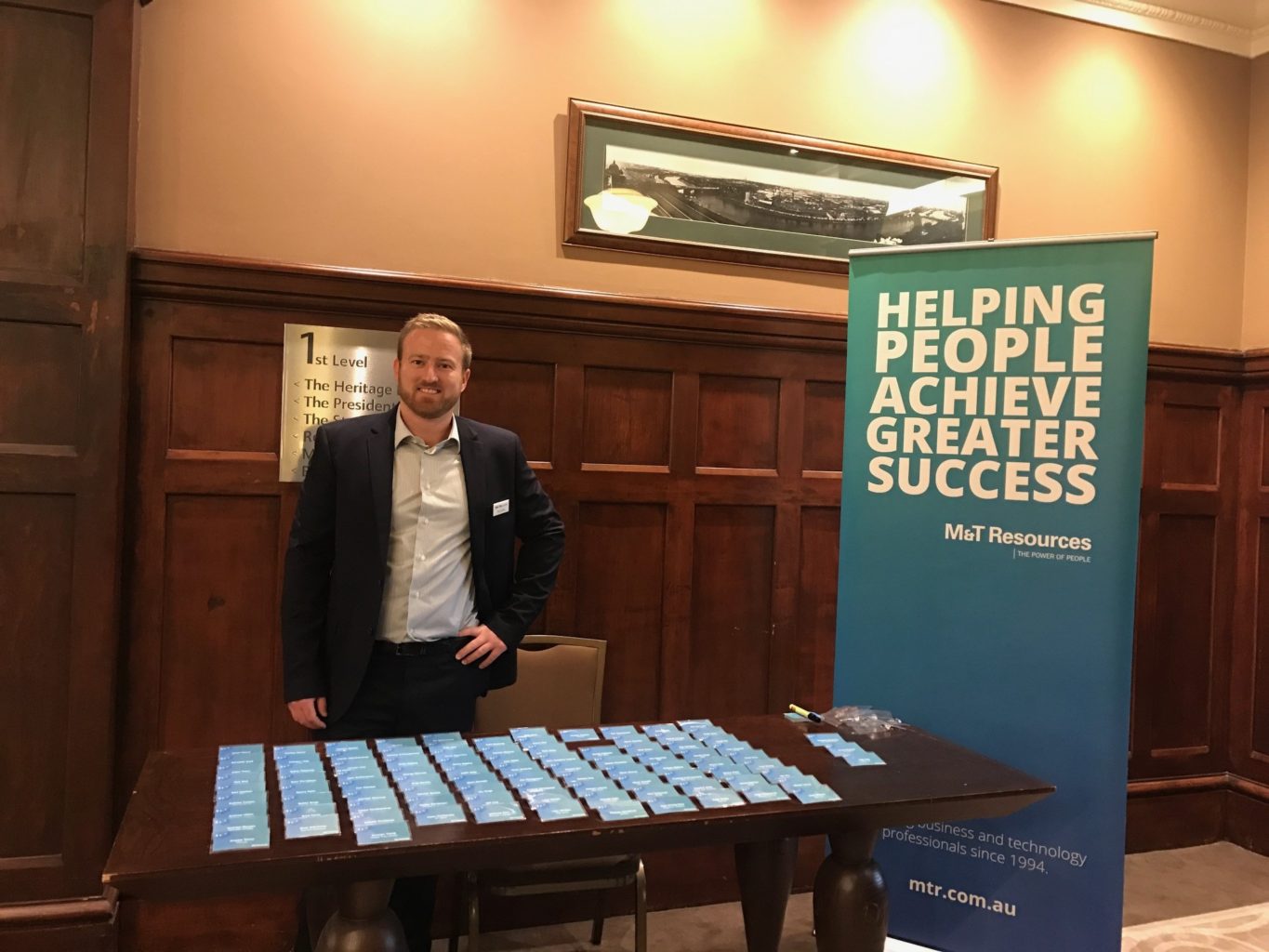 I would like to begin with a special thanks to our three panel members, whose specialist insights and contributions were invaluable to the success of this event:
Lani Beer – Head of Technology Practices & Capability at MLC Life, a company building enterprise agility from the ground up. Lani is responsible for ensuring the team has the right mindsets, skills and collaboration to work innovatively at enabling value across the organisation.
Eduardo Nofuentes – Lean and Agile Coach, and Founder of The Agile Eleven – a boutique Agile consultancy committed to helping companies achieve organisational agility. Eduardo is also Founder of The Agile Contact Centre – a business consultancy supporting organisations to transform their Contact Centre operations to deliver a first-class customer and work experience.
Emma Sharrock – Agile Coach Consultant and Author of The Agile Project Manager. Emma is currently running seminars and works with multiple companies to build capability. She is known as the 'one stop resource centre for all things Agile Project Management'.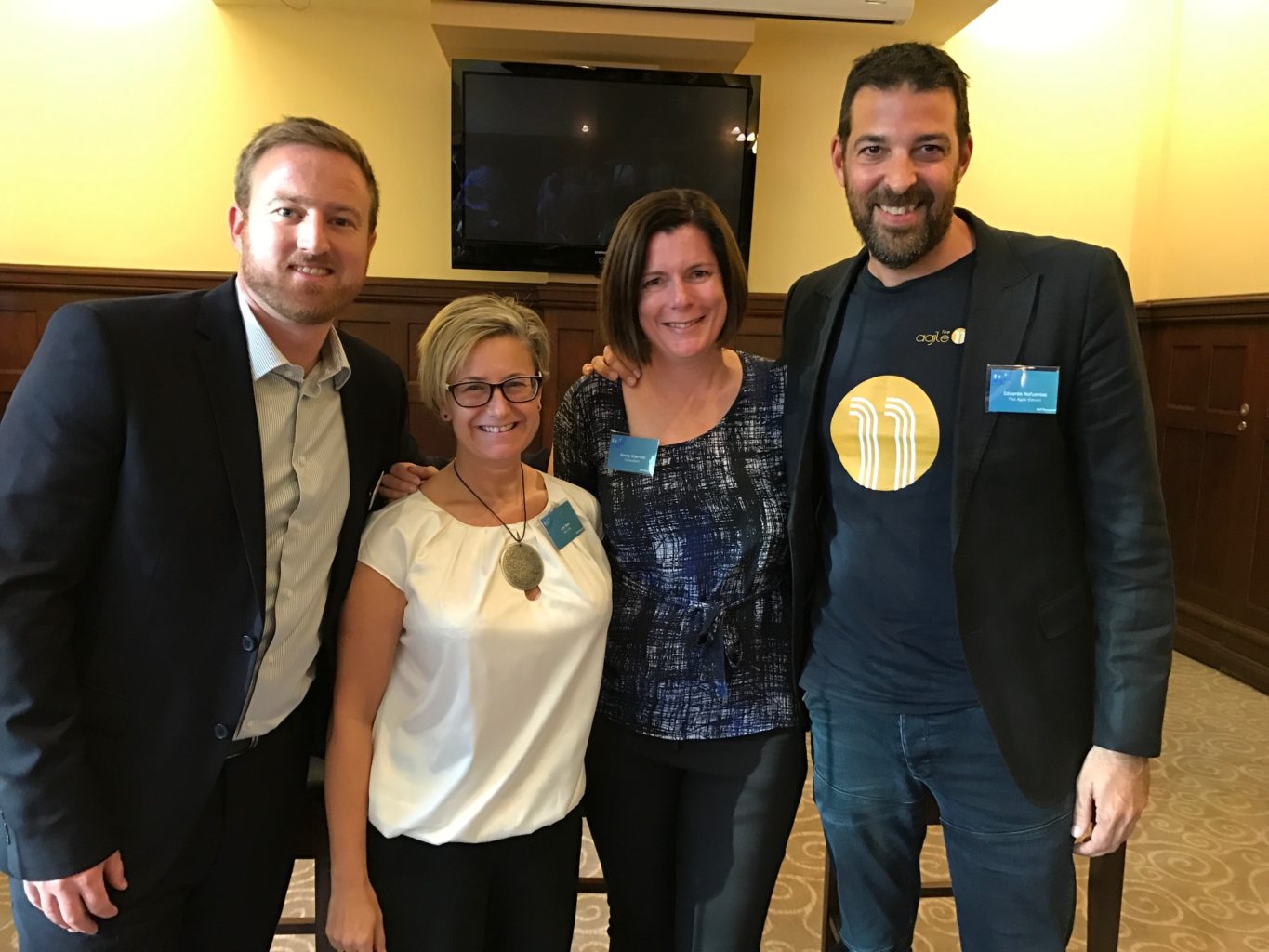 From left to right: myself with Lani Beer, Emma Sharrock and Eduardo Nofuentes
The event
We kicked off with the key topic of "Agile = Business Improvement", entering into a discussion of how you align business with agile practices. The space was opened up as a Q&A forum. This led to a range of interesting topics being raised and discussed by the participants and panel members, including a discussion around "agile beyond software".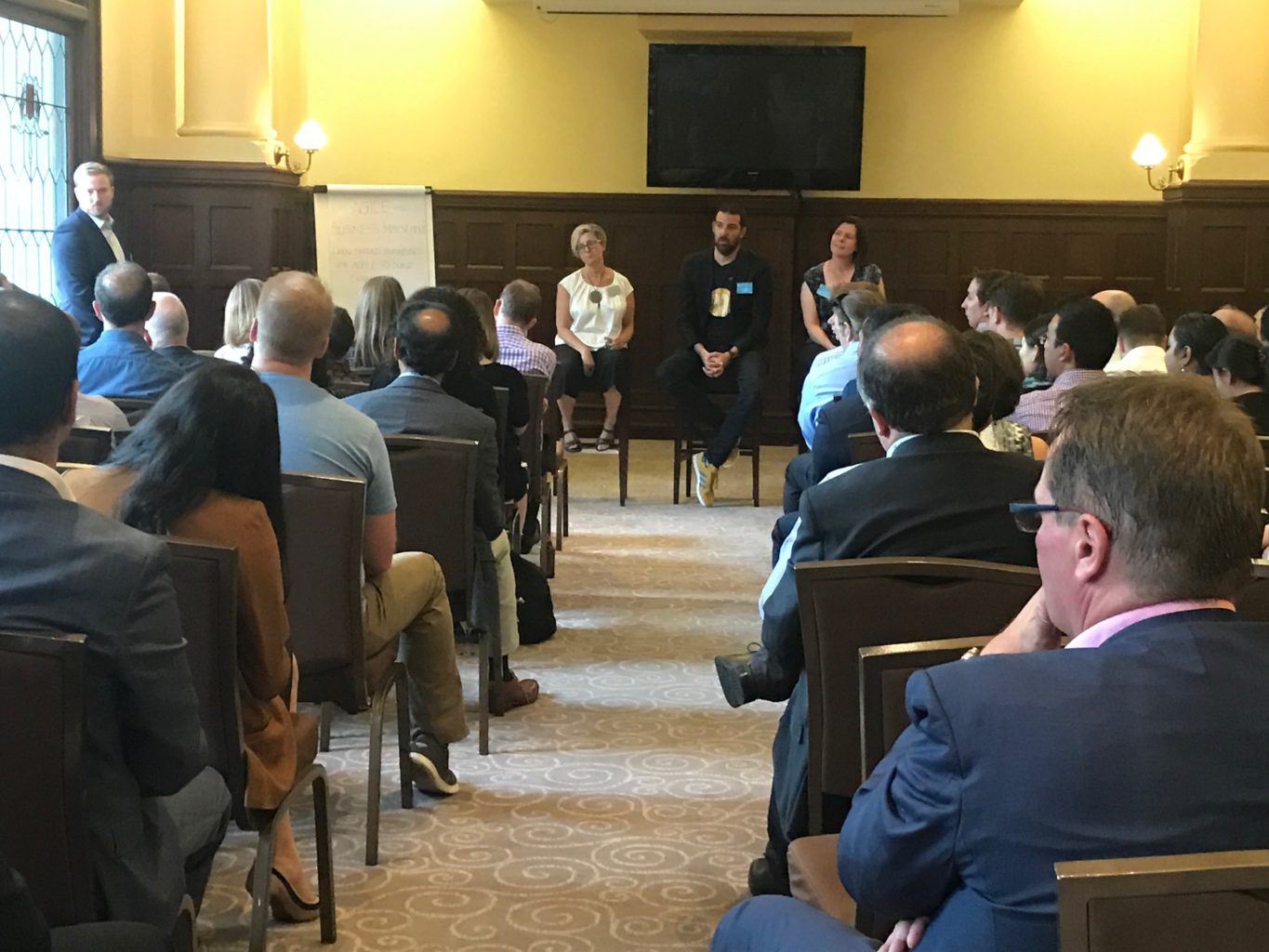 It was fantastic to hear the insights from the panel members, as well as from the incredible Melbourne talent that attended the event. The discussion was practical and allowed for thought and action for the various affiliates from different industries in the room.
The event was concluded with a networking component, allowing participants the opportunity both to build relationships and to delve into further topics with their industry peers.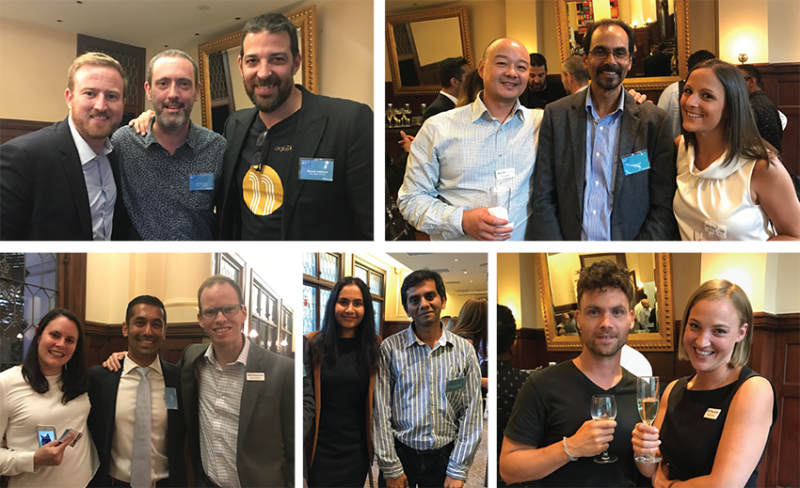 We were pleased to receive excellent feedback. We also received some fantastic suggestions regarding the topic / structure which we will use to inform the planning of the next workshop.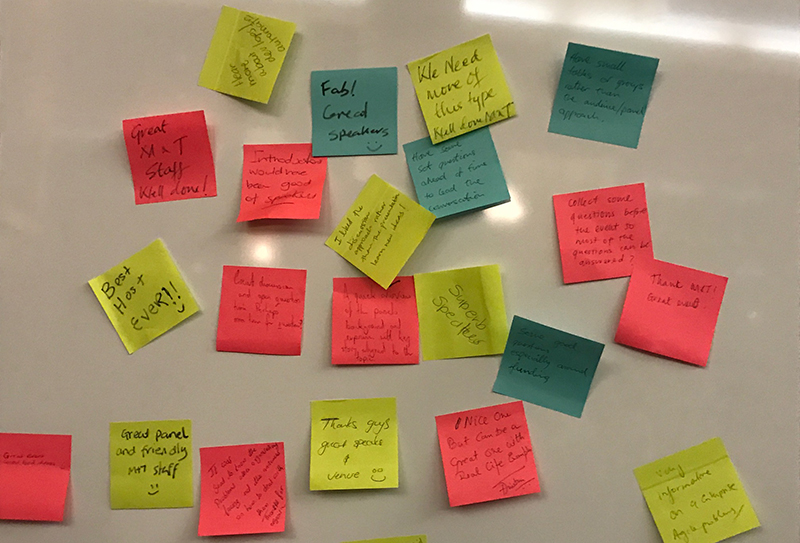 Future workshops
I am in the process of planning the next event in our Agile Networking Series, expected to take place in August 2017. We will be looking to run a smaller workshop with hands on learning. If there are any topics that you think would be valuable and interesting for agile professionals, or if you would like to speak at the next event, please don't hesitate to get in touch. If you would like to be kept in the loop on future events, please drop me an email: ryan.lenton@mtr.com.au
Do check out M&T Resources' events page for any upcoming events.