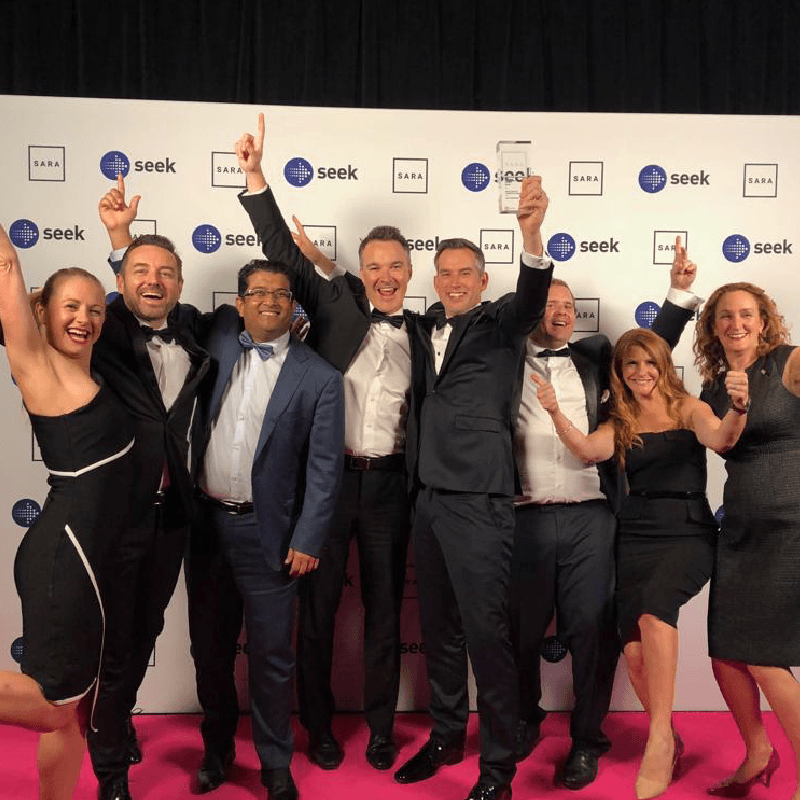 M&T consecutive year win at SEEK Awards
M&T Resources wins the Excellence in Candidate Engagement Awards at the SEEK Annual Recruitment Awards for the second year in a row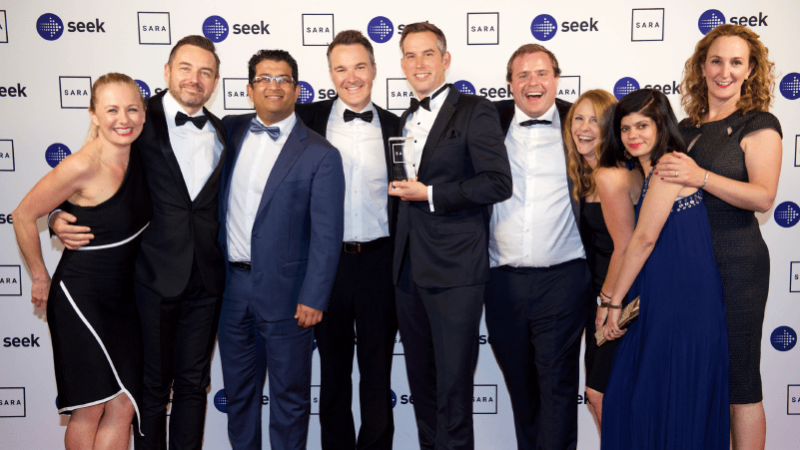 At a Black Tie event held at The Forum Theatre in Melbourne, on Thursday 15 November, M&T Resources was up against a competitive shortlist for the Excellence in Candidate Engagement category. The award acknowledges an agency that provides an exceptional candidate experience, helping to promote the professionalism of the industry.
Finalists included:
M&T Resources
Aurec
u&u Recruitment Partners
Healthcare Australia
Six Degrees Executive
At the SEEK Awards, M&T Resources has been very successful in this category, as finalists year-on-year since 2014 and winners in 2015, 2017 and 2018.
This is a really exciting award for M&T Resources and to be successful two years in a row is fantastic. It's great recognition that we truly are living by our Purpose 'helping people achieve greater success', and that we are striving to achieve this every day for our candidates. I want to say a massive congratulations to everyone at M&T Resources for their ongoing commitment to excellence, and special thank you to SEEK, the judges, and our SEEK Account Manager, Sargam Gopal. Well done everyone! – Paul Hutchinson, General Manager M&T Resources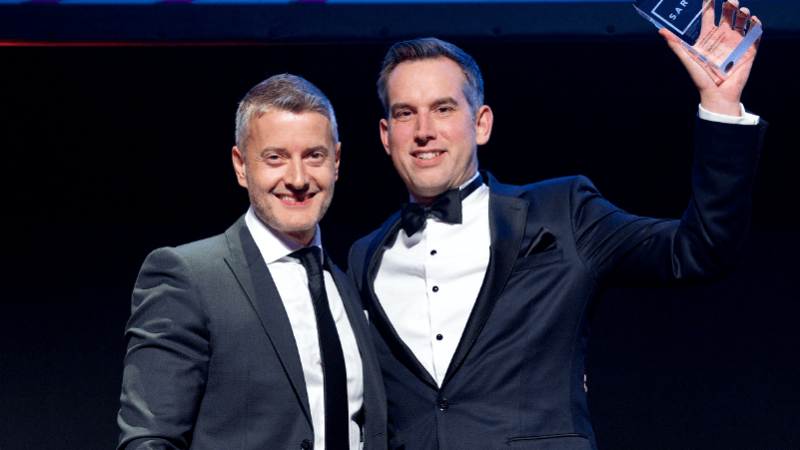 As recruiters, we believe it is essential that candidates feel nurtured, valued and understand that we are here to truly achieve their career aspirations. The award is testament to M&T Resources' ongoing commitment to providing the highest quality experience to all candidates, which we firmly believe begins long before direct engagement, and continues long after placement. We look forward to continuing to refine our processes year on year for the benefit of our current and future candidates.
The event was attended by the M&T Resources' national leadership team including Paul Hutchinson (General Manager), and Regional Managers in ACT, NSW, QLD and VIC. The team were also joined by members of our parent company, ASG Group.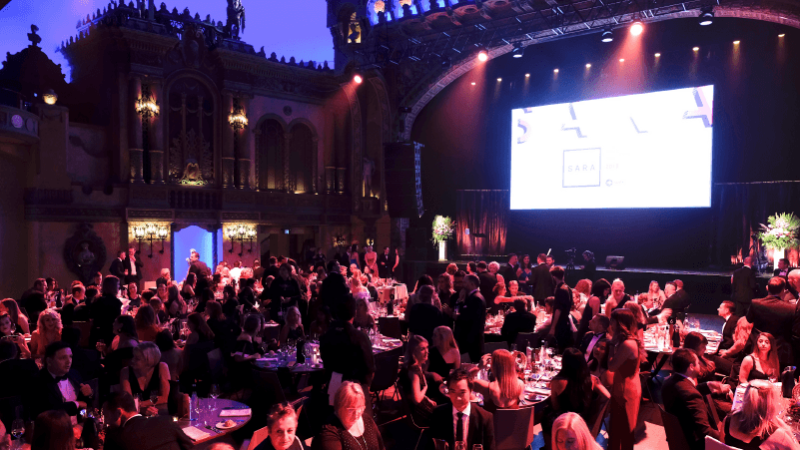 All images courtesy of SEEK Australia.
About M&T Resources
Established in 1994, M&T Resources helps leading organisations deliver on their technology and business vision through innovative talent engagement, attraction and retention. Its relentless focus on candidate aspirations and client outcomes have seen it become one of Australia's most awarded recruitment firms. M&T Resources is part of ASG Group and has offices across major Australian cities. www.mtr.com.au.
For more information on this market announcement please contact Vicki Hope, National Bids, Marketing & Communications Manager, at vicki.hope@mtr.com.au.