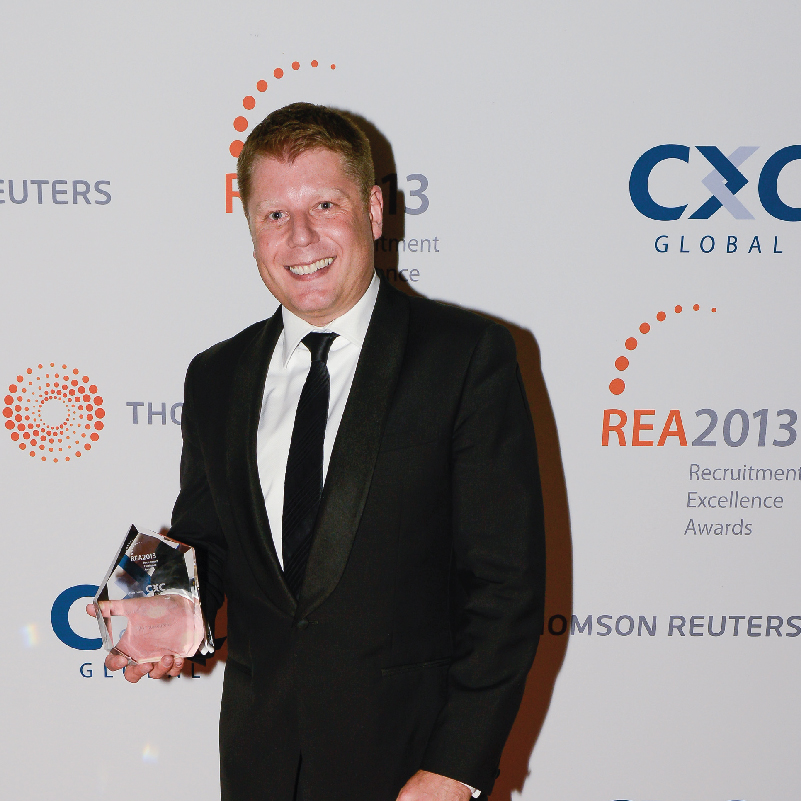 M&T Resources wins more Recruitment Excellence Awards
M&T Resources has won Best Candidate Management Plan and Best Learning & Development Plan awards at the 2013 Recruitment Excellence Awards (REA). Organised by RecruitmentExtra / Thomson Reuters, the results were announced at a black tie gala event held at the Art Gallery of New South Wales.
M&T Resources was also shortlisted for Best National Agency and The Deloitte Recruitment Excellence Award.  This result follows M&T Resources' record number of awards won at last year's REA.
Mr Chris Sandham, Managing Director of M&T Resources said, "It's been our mission to continue being benchmarked against the best in the industry. To be judged by independent, well-respected industry veterans and continue winning this year bear testament to the people here at M&T Resources and importantly, our enduring culture."
With a record number of entrants this year, the judges applauded the extremely high quality of submissions and the innovation that are taking place in the industry. Agencies had to meet stringent criteria, detail case studies as well as provide referees as part of judging requirements.
"We're especially happy to be recognised for our candidate management program. With disruptions in the recruitment industry, we've undertaken significant initiatives to go beyond just contractor benefits. Instead, we've analysed and have sought to add value in each interaction with candidates. We want to perfect the M&T candidate experience that's been helping us win other awards like the SEEK Annual Recruitment Awards," adds Mr Sandham.
The Recruitment Excellence Awards was first launched in 2008 and is organised by Recruitment Extra, a Thomson Reuters subsidiary. Its purpose is to recognise excellence, innovation and professionalism in the Australian recruitment industry.
For further information on M&T Resources and its award submissions, please contact Jeremy Chen by emailing Jeremy.Chen@www.mtr.com.au or call 02-9259 8877.