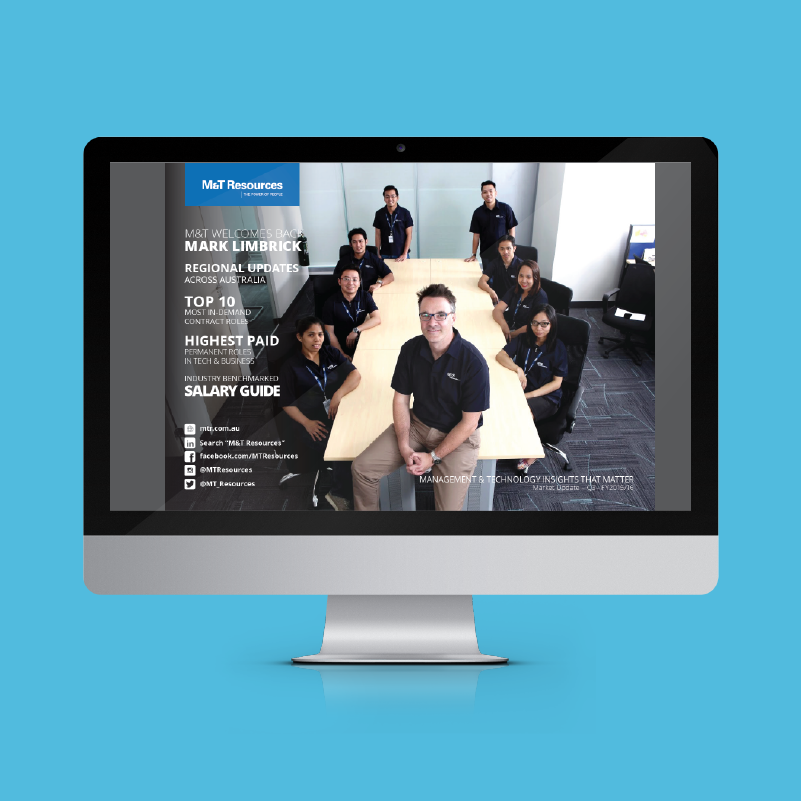 Technology and business hiring insights – Quarterly Newsletter FY2015/16 – Q3
M&T Resources has released our Quarterly Newsletter that highlights the latest technology and business hiring insights for Australian employers and jobseekers.
Our latest Quarterly Newsletter this time round covers:
Zunaeed on how the looming Federal Election may affect hiring and spending on projects in ACT.
Emma and Jon stood in for Paul this time and they highlight some exciting projects across financial services and NSW Government.
Mark's back from the Philippines as the SMS Location Manager and we've taken the time to chat with him.
Ken talked about the importance of screening for behaviours and personalities.
Most in-demand contract roles and top 10 highest paid permanent roles.
Most actively hiring industries.

Don't miss out on our future newsletters. Subscribe here.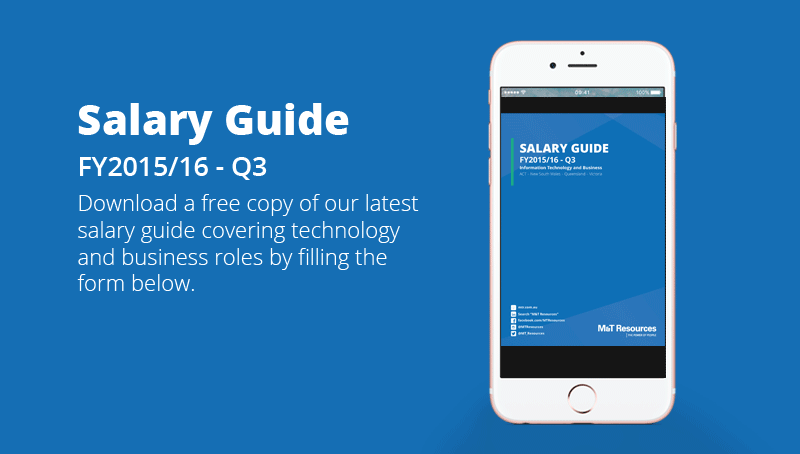 Roles covered in this salary guide:
Project Management Office (e.g. Project Managers, Program Directors, Change Manager)
Development (e.g. Business Analysts, Programmers, Architecture, Java Developers, iOS Developers, Android Developers, Release Managers)
Management (e.g. CIO, CTO, IT Managers, Help Desk Manager)
Digital & Design (e.g. CX Consultants, UX Designers, Digital Producers, Content Manager, SEO Consultants, Customer Acquisition, Web Developers).
Information & Data Management (e.g. Business Intelligence Consultant, Data Scientist, Customer Insights Manager, Database Developer)
Infrastructure (e.g. System Administrator, Network Engineers, Security Specialist, Infrastructure Architect)