About us
Empowering business & technology talent since 1994.
M&T Resources brings together the brightest digital, business & technology talent in the market for Australia's top private sector and government organisations, most-loved brands and innovative start-ups. We don't just recruit, we consult. We focus on adding lasting value, building long-term relationships and a unique strategy to achieve the vision and aspirations of our clients and candidates.
Our core purpose 'Helping People Achieve Greater Success' and our genuine focus on achieving successful outcomes for our clients and candidates is what drives us every day. Our approach has led M&T Resources to become one of Australia's leading and most awarded recruitment and staffing solutions agencies.
Our areas of specialisation.
Our Purpose is: Helping People Achieve Greater Success.
Our business is people. Countless professionals have built life-changing careers and enjoyed exciting opportunities through working in partnership with our passionate consultants.
At M&T Resources, we live and breath by our company purpose. It drives everything we do for our clients, candidates and within our own team. We believe that our consultants are in a unique position to make lasting impact on the lives of others. Our purpose underpins our core values which serve as a guiding light for our team.

1988
SMS Management & Technology founded in Melbourne

1994
SMS Contracting established, with first office opening in Melbourne

1996
ISO9001 certification established

1998
Brisbane office opens

2000
Sydney office opens

2000
Canberra office opens

2001
Rebranded as M&T Resources following merger with Savant Data

2007
Establishment of permanent recruitment service

2008
Establishment of executive search service

2011
Our first award win - SEEK Australia's Favourite Medium IT Recruiter!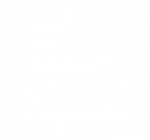 2012
Diversity & Inclusion Initiative launched - first event held at Sydney Opera House

2014
Our 10th award win - Recruitment International Employer Brand of the Year!

2015
Resource augmentation business launched 2015
M&T Academy launched for internal L&D

2016
Development of new M&T Values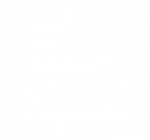 2017
Partnership with VIC ICT for Women established 2017
SMS Management & Technology and M&T Resources acquired by ASG Group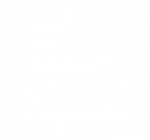 2018
Vision Australia work experience programme launched 2018
Gold Sponsorship of PMI Sydney Chapter established

2018
Clean Up Australia Day launched as ongoing annual CSR

2018
Our 20th award win - SEEK Excellence in Candidate Engagement!

2019
Celebrating 25 years in the industry!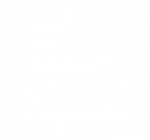 2019
Partnership with Indigenous Literacy Foundation initiated
Licenses, certifications & memberships.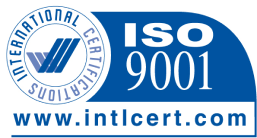 Certified for Quality Management Systems since 1996. Formal feedback and comprehensive auditing process by SAI Global.

We are member of APSCo Australia and as such comply fully with its Code of Conduct, Rules and Guidelines and commitment to the APSCo Constitution.

Licensed under the Labour Hire Licensing Act 2018 to provide labour hire services in Victoria.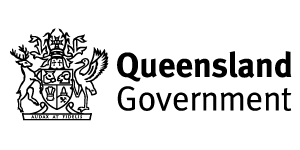 Licensed under the Labour Hire Licensing Act 2017 to provide labour hire services in Queensland.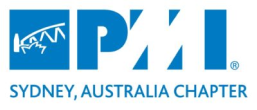 Gold Sponsors of the Project Management Institute (PMI) Sydney Chapter, further strengthening our support of and affiliation to the project management community and providing invaluable opportunities for our clients and candidates.

We are proud to support VIC ICT for Women. The organisation focuses on facilitating the entry, retention and progression of women in the ICT industry.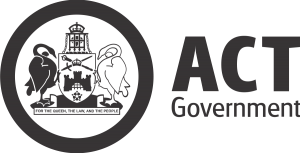 We are licensed under the Labour Hire Licensing Act 2020 to provide labour hire service in the Australian Capital Territory.
What our clients and candidates say about us.
I'm really impressed with M&T Resources! They went out of their way to ensure I was always up to date with all relevant information pertaining to my applications and opportunities. No other recruitment company / agency that I dealt with in the last 12 months has been as responsive and proactive as M&T Resources! It can be very disappointing when you miss out on a job, but not being told anything is even worse. Not only that, they were very easy to deal with; always genuine and very helpful.
Recent candidate
M&T Resources has been a key recruitment partner for our organisation since 2015. We have found the team to be highly professional, personable and easy to deal throughout our engagement. They have consistently taken the time to really understand the requirements of our organisation from both a skills and cultural perspective, meaning we are able to appoint and retain the right resources to support our business goals. I would not hesitate to recommend M&T Resources and look forward to working with the team on our future recruitment needs.
Confidential client (transport)
I really appreciate how well M&T Resources treats their contractors. The consultants I deal with are fantastic; they are always helpful, professional and supportive. They don't treat me like 'just a number' as many other agencies do. I commend them on their follow up with me on the roles I've been put forward for and how they always keep me in mind for opportunities. Not enough of us share our great (and not so great) experiences with recruitment agencies, so I wanted to pass on my thanks and appreciation of your awesome team. Dealing with you motivates me to want further work with M&T and recommend you. Thanks for being people-focused!
Recent candidate
Having worked with a large number of recruitment agents over the years, I admit to being fairly critical of the effectiveness of most agents. Most recruitment agents are good at selling their services to the client, but rarely understand the roles they're recruiting for and add little value other than loading ads onto SEEK and screening out the most obviously unqualified candidates. I've found M&T to be very professional, having a longterm outlook and focusing on adding value. You've proven to be the most effective agent for hiring roles within the Digital Business Analyst space and from what I've heard, also been very effective in other areas of digital project roles. You demonstrate a good understanding of the digital and application development space, and are usually able to find suitable candidates even in a very challenging and competitive market. And you have got a knack for 'reading between the lines' in a CV or from what a candidate claims, gauging cultural fit and ensuring the environment and location suits candidates who apply for roles.
Confidential client (telecommunications)
Extremely satisfied. This was in stark contrast with my experience of other Australian recruiters as I'd not met any previously, everything done over the phone and extremely impersonal. M&T Resources have changed my perception of an Australian recruitment company.
Recent candidate
Right from the start the team at M&T Resources have sought to understand the long term vision of our organisation to ensure they understood the culture and the value proposition when representing talent. The team have always acted in a professional and ethical manner and thus have a trust based partnership with the business. This partnership based on trust has allowed us to leverage the expertise of the M&T team when gaining market intel in general on an ongoing basis, but has allowed M&T team assist with key pieces of work for the group such as the redesign of the Technology EVP… M&T in my opinion are an experienced team of industry professionals who pride themselves of delivery of not only the right candidates but an all round experience for the client.
Confidential client (financial services)
Wow – what a refreshing change! An agency that not only acknowledges an applicant's submission, but also advises when the application submitted doesn't fit the client brief… and all on the same day! To say I'm impressed is an understatement. I've dealt with numerous firms as a candidate and an employer, and never once have I been so pleasantly surprised. I guess my experience with recruitment has been one more akin to pulling teeth, so to find a proactive firm that deals with candidates so respectfully is a rarity… you've successfully differentiated yourselves from the rest of the pack.
Recent candidate
I've been fortunate to work with M&T for several years for both my contract and permanent staff needs. The service the team provide is absolutely first class, both in terms of their understanding of our needs and organisational culture, deep knowledge of the local skills market, and seriously good vetting of candidates. I have hired many people through M&T that I have gone on to work with for years, and the professionalism of the team throughout the hiring process makes it very easy for me. In addition to their professional skills the team are also great to work with, always making time and responding promptly to requests. The fact that so many of the guys have long tenure in their roles says a great deal in itself about the team. I am delighted to recommend M&T.
Confidential client (professional services)