Clients
Finding the people that help you thrive.
From operational business and technology roles to 'big-ticket' business transformation projects, we understand that clients need a real partner to support their current and future business goals. Our purpose is 'Helping People Achieve Greater Success' and this extends to our clients, our candidates, our team and the wider community. Our specialist consultants remain at the forefront of changes to their respective markets and industries, so we add real and lasting value to our clients.
Clients receive an exceptional service that goes far beyond placing talented professionals – from supporting workplace diversity strategies to incorporating new technologies and finding innovative ways to immerse ourselves in niche candidate markets to find you the best talent. Our focus is on building valuable partnerships and we choose our clients as carefully as we choose our candidates.
Our sweet spot.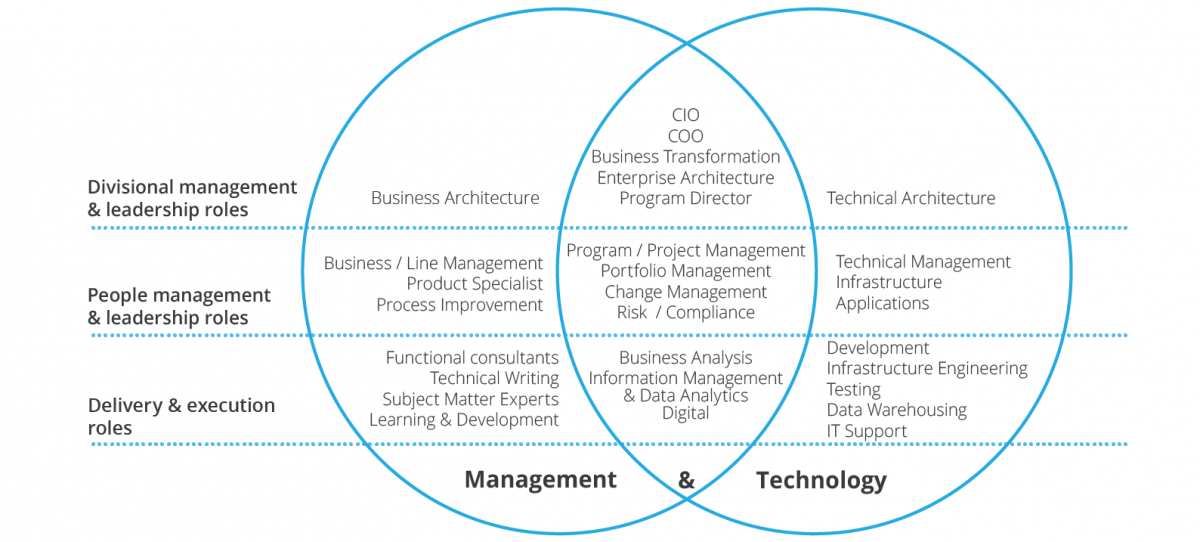 Let's start a conversation.
Our executive team loves to support forward looking organisations who source ethically, treat their employees and contractors fairly, and who are striving for positive innovation in a time of change. They are also market specialists with deep networks and vast experience driving their teams toward the success that powers your success. You can be assured your organisation's success is in the right hands.
Get in touch and let's achieve great things together!
Our approach to helping you achieve success.
What do our clients say about us?
M&T Resources has been a key recruitment partner for our organisation since 2015. We have found the team to be highly professional, personable and easy to deal throughout our engagement. They have consistently taken the time to really understand the requirements of our organisation from both a skills and cultural perspective, meaning we are able to appoint and retain the right resources to support our business goals. I would not hesitate to recommend M&T Resources and look forward to working with the team on our future recruitment needs.
Confidential client (transport)
Right from the start the team at M&T Resources have sought to understand the long term vision of our organisation to ensure they understood the culture and the value proposition when representing talent. The team have always acted in a professional and ethical manner and thus have a trust based partnership with the business. This partnership based on trust has allowed us to leverage the expertise of the M&T team when gaining market intel in general on an ongoing basis, but has allowed M&T team assist with key pieces of work for the group such as the redesign of the Technology EVP… M&T in my opinion are an experienced team of industry professionals who pride themselves of delivery of not only the right candidates but an all round experience for the client.
Confidential client (financial services)
We are very satisfied with the service we receive from M&T Resources. We recently used M&T Resources to source high end project managers for our customer facing engagements. M&T Resources assisted us with every aspect of the process, but it was their ability to look past the job specification and understand our team and environment, that separated them from the typical resourcing service. M&T Resources very quickly learnt about our business and its stakeholders, and helped us source people who would naturally extend our PMO team. We were not simply inundated with CVs of strong project managers, but found that candidates who were carefully matched to our management styles, and business eco-system were put forward. This helped to shorten what could easily become a long and drawn out process.We will continue to work with M&T Resources into the future because we see M&T Resources as our partners in finding the right people. I would, without hesitation, recommend M&T Resources
Confidential client (technology)
M&T Resources was able to assist us… in a shorter timeframe and with a higher calibre of candidate than we had been able to source… This is representative not only of their extensive reach both nationally and internationally, but also their ability to match skill sets and candidate attributes to our requirements. We would have no hesitation in using M&T Resources when future requirements arise.
Confidential client (insurance)
I've been fortunate to work with M&T for several years for both my contract and permanent staff needs. The service the team provide is absolutely first class, both in terms of their understanding of our needs and organisational culture, deep knowledge of the local skills market, and seriously good vetting of candidates. I have hired many people through M&T that I have gone on to work with for years, and the professionalism of the team throughout the hiring process makes it very easy for me. In addition to their professional skills the team are also great to work with, always making time and responding promptly to requests. The fact that so many of the guys have long tenure in their roles says a great deal in itself about the team. I am delighted to recommend M&T.
Confidential client (professional services)
Having worked with a large number of recruitment agents over the years, I admit to being fairly critical of the effectiveness of most agents. Most recruitment agents are good at selling their services to the client, but rarely understand the roles they're recruiting for and add little value other than loading ads onto SEEK and screening out the most obviously unqualified candidates. I've found M&T to be very professional, having a longterm outlook and focusing on adding value. You've proven to be the most effective agent for hiring roles within the Digital Business Analyst space and from what I've heard, also been very effective in other areas of digital project roles. You demonstrate a good understanding of the digital and application development space, and are usually able to find suitable candidates even in a very challenging and competitive market. And you have got a knack for 'reading between the lines' in a CV or from what a candidate claims, gauging cultural fit and ensuring the environment and location suits candidates who apply for roles.
Confidential client (telecommunications)
I have used M&T Resources to recruit infrastructure project managers and software developers for contract roles in the different teams. They have consistently taken the time to understand my unique requirements to put forward resources who will meet the demands of the role and be a good cultural fit for the team. This has meant that I have been able to fill contract roles with people who come up to speed quickly, fulfil the requirements of the role as well as contribute to team's goals. I know I can trust M&T Resources to source and effectively screen applicants so that I can choose from a field of high-quality candidates. Throughout these contracts, once candidates have been successful, they have continued to monitor the success of the placement to ensure that both the contractor and I am happy with how the assignment is progressing. I am happy to recommend M&T Resources' services because of their successful track record in delivering quality resources.
Confidential client (financial services)
M&T Resources has been a key supplier of staff since our company's inception… M&T Resources' key strengths were in the Project Management and Business Analyst roles and they were very successful in providing a good range or quality candidates in these areas. Over time as we became busier with a variety of other ICT specific roles, M&T Resources were able to diversify from what I saw as their key areas of strength to provide us with a wider range of resources across our various needs.
Confidential client (energy)