Red Education
Empower yourself through learning
Contractors of M&T Resources benefit from access to discounted training and certification through our partnership with leading learning provider, Red Education.
Your professional development is our priority

Leaders in specialist IT training and professional services
Red Education is the leader in specialist training and professional services for the IT community across all of Asia Pacific including Australia, New Zealand, South & North Americas, Europe, Asia, India and the Middle East.
They provide you with vendor accredited training either in a classroom setting, as a virtual delivery, or on site at your location. Since their inception in 2005, they have delivered over 75,000 training seats to every major enterprise, Government agency and service provider in the region.
Results driven Red methodology

Experience counts | understanding and application
Experience makes the difference with training, and all trainers are seasoned IT professionals who bring a wealth of practical experience and training knowledge to the classroom. Many of them are former vendor and large customer technical staff, and are certified to the highest levels to provide a first class learning experience.
Red Education provides all the lab equipment, course manuals, catering and other tools needed for participants to walk into the room, connect their laptop and start learning! The courses consist of an engaging, productive and well considered balance between the conceptual and the practical. All of Red Educations's courses are targeted at equipping the participant with the tools they need to go on and complete their certification. Find out more at the Red Education website.
Red certifications | industry leading technology
Keen to find out more?
Are you interested in hearing more about the professional development opportunities available to you through Red Education as a contractor of M&T Resources? Get in touch with Scott Windon, our Red Education Account Manager, for a free consultation on your certification pathways or to find out more details on the training courses available.
Contact Scott Windon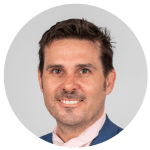 Scott Windon
Account Manager
LinkedIn
+61 429 226 980
scott.windon@rededucation.com
Level 6, 65 Walker Street, North Sydney NSW 2060, Australia
Red Education Australia: 1300 651 917     |     Red Education New Zealand: 0800 449 938
Access more contractor resources
Optimise your experience with M&T Resources through the wealth of value adds we continue to design and incorporate for our contractors, who are an extension of the M&T Resources family.