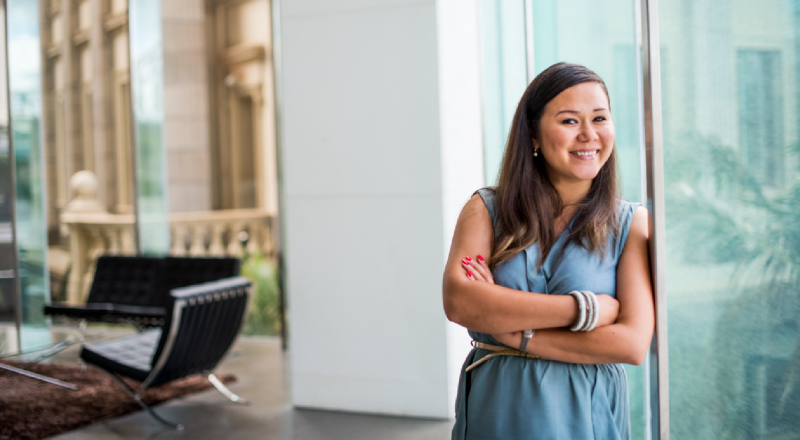 Michelle Lewis is Senior Account Manager in our Brisbane office. Having traversed across Europe after finishing her studies, Michelle was initially looking for a job in PR when she was approached by an IT recruitment agency in London. Upon finding out more about the recruiter's job (than the actual job she was offered), she decided to give recruitment a go. She then had the chance of working with some of the biggest financial institutions based in London, including HSBC International, RBS, Cargill, Citibank and Barclays.
Recruitment must be one of Michelle's hidden superpowers. She was so good at connecting candidates to clients that she helped expand the agency's portfolio in Europe, developed new clients in Australia and USA, and was subsequently promoted to Head of Recruitment.
Craving some sun and to escape the dreary UK weather, Michelle then decided to move to Brisbane. In fact, Michelle considers this the biggest achievement of her life – to be moving cities and starting all over again. Thank goodness Michelle decided to do it with M&T Resources because in her very first three months, Michelle truly worked her superpowers and landed great opportunities for seven candidates! Deservedly, Michelle won the Best Newcomer Award 2012.
I chose to join M&T Resources as the team came across as very close and supportive. I was also impressed with the fact that there were people who had been with the company for a long time and that SMS was (at the time) the parent company. M&T Resources really looks after you.
Michelle's biggest motivation is to be told by candidates and clients that they enjoy working with her. Otherwise, she continues to enjoy what she's come to Australia for and what she's always loved since her high school days – lazy sunny days by the beach.