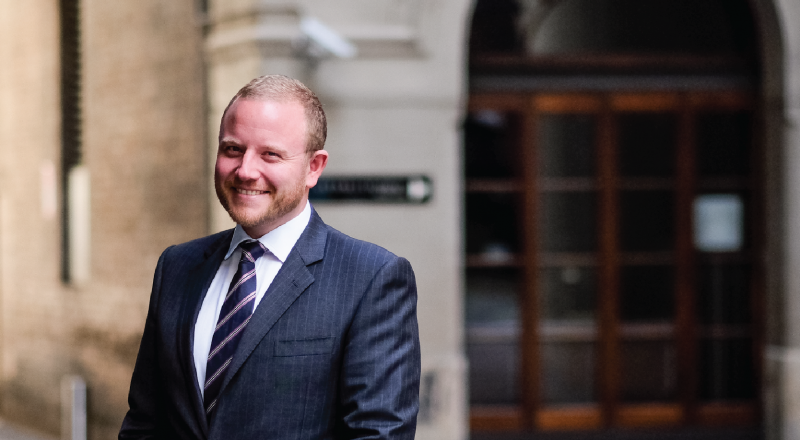 David Burr is a Senior Account Manager in M&T Resources' Sydney office. David takes great pride in truly understanding what makes his clients' businesses tick so that he can provide the best talent solutions that meet their needs. He does this through building and sustaining solid relationships with the IT teams and by taking a highly consultative approach.
Arriving in Australia from England in 2002, David loved the country so much that he decided he wanted to stay. He entered the world of recruitment after chatting with many recruiters whilst jobhunting for himself, and after learning more about what recruiters actually do he thought this would be a fantastic path for him to take. "As luck would have it, recruitment turned out to be a career that I love and thankfully one that I'm quite good at!"
Since then David has recruited for some of the best financial services organisations in the market. He also enjoyed a three-year stint as a Divisional Manager for a global recruitment firm in Singapore, where he had the opportunity to develop and lead a new team within financial services IT.
David joined M&T Resources in 2015 as a Senior Account Manager, leading our portfolio of financial services clients.
I'd known about M&T Resources for many years and I'd heard great things about them in the market. What was important for me was an experienced and mature team, a low ego environment, and one that is still filled with laughter. M&T certainly ticks all of those boxes.
David has now lived in four continents and loves immersing himself in new cultures.
Each country I have lived in has helped shape me into the person I am today.
Outside of work David's a self-confessed aviation-geek and travel buff. When he's not plotting and planning his next coup with his air miles, he'll be having a sneak peek at the latest airline seats and cabins to see who he want to fly with next!