Party with the stars at M&T's Christmas Contractor Function
Johnny Depp. Obama. The Royal Family. Taylor Swift. Kylie Minogue. Jackie Chan. Sachin Tendulkar. These are but just a few of our very special 'guests' turning up to celebrate the festive season with the real stars – our highly valued contractors.
Held at the Madame Tussauds Sydney, M&T Resources' Contractors' Christmas Party this year saw more than 130 of our contractors rubbing shoulders with a long list of stars.
It all started with a red carpet arrival, with guests collecting their Hollywood-themed nametags. Contractors dropped their business cards to get into the chance to win a sumptuous Christmas hamper and champagne.
Guests proceeded to enter the Madame Tussauds museum, first meeting the likes of Obama, John Howard, Julia Gillard, the Royal Family, Mahatma Gandhi and a string of other political personalities. There were also a live iguana and snake that were being handled by one of the staff members.
With drinks and canapés served, guests roamed around the various different halls of Madame Tussauds which feature famous sports, movie, music, science celebrities.
We'd like to take this opportunity to once again thank all our valued contractors for their support throughout the year and for turning up for a rocking good time with us!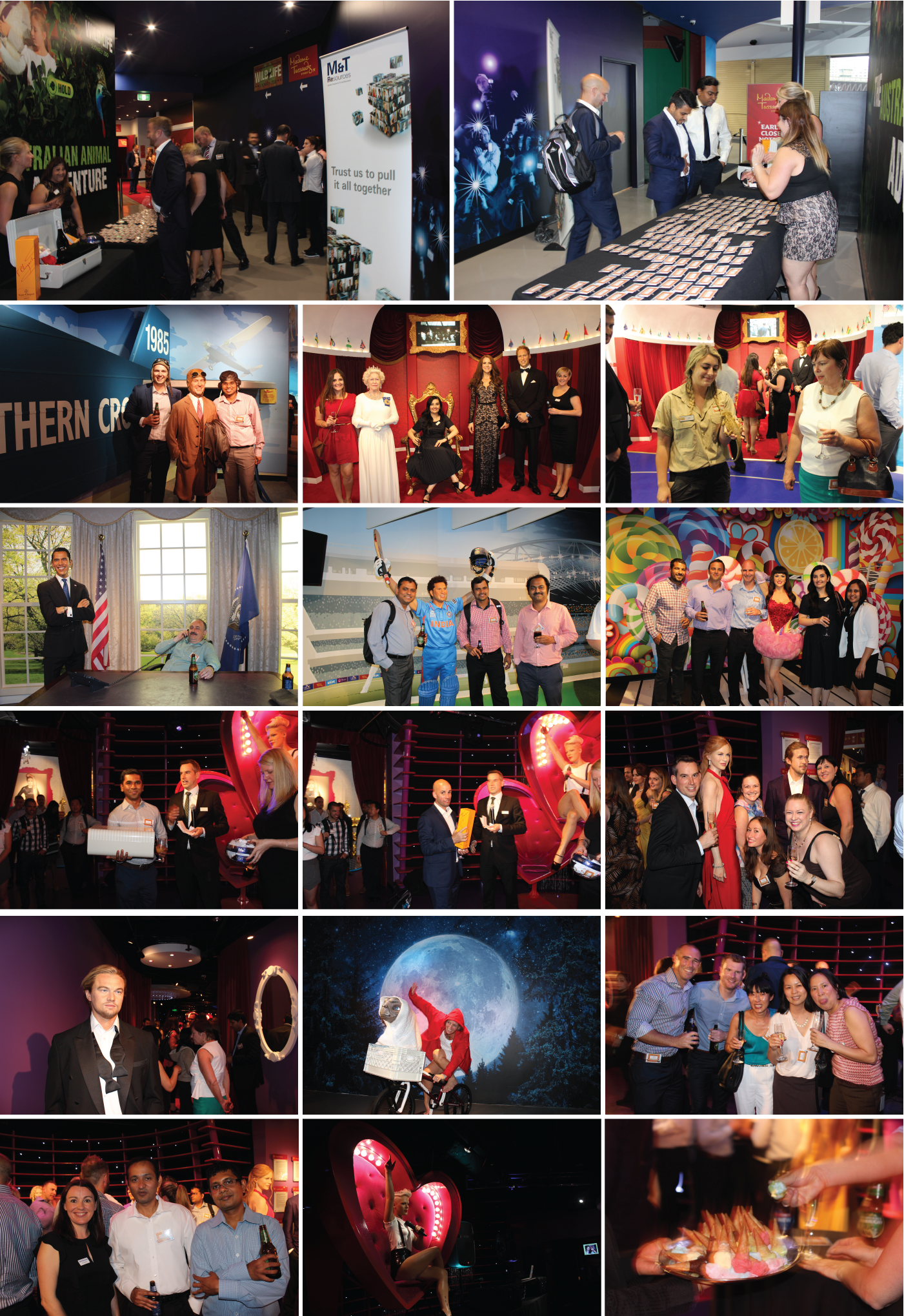 Pictures from the night are now up on our Facebook page. Do check it out!