Council Connections Series kicks off at M&T Resources
M&T Resources was excited to hold its first Council Connections event, covering the topic of "Digital Transformation and Change". Evelien Leon, Account Manager VIC, provides a recap of the event.
Council Connections was held on 3 April in our Melbourne office and was a great success. Through this series, we aim to provide a platform for Council leaders to come together as a community for proactive collaboration, innovation, knowledge sharing and networking.
I was really pleased to have been given the opportunity, support and encouragement to develop the Council Connection series. Organising an industry event from scratch is a completely new experience for me, allowing me to grow professionally, build new relationships and learn new skills.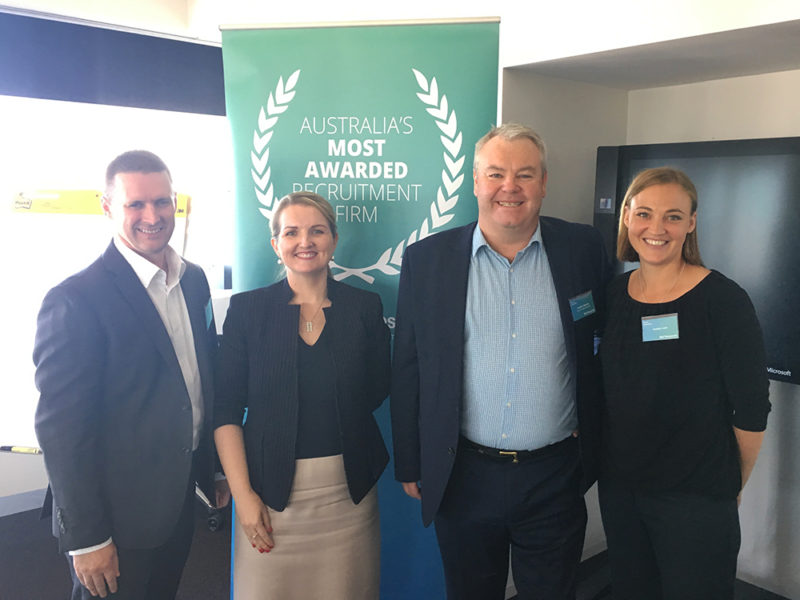 David Bellchambers, Michelle Gibbings, Andrew Downie and myself (from left to right).
The session incorporated insightful presentations from thought leaders:
An enormous thank you to David, Andrew and Michelle for their involvement in this event.
David presented a case study of the digital transformation taking place at the City of Boroondara Council. He provided insight into what the Council has learnt through the process, with a special focus on vendor management. He also shared his tips and tricks of working with a Tier 1 provider.
Andrew discussed the way in which digital transformation has been approached at the City of Greater Geelong Council. He shared insight into the challenges faced and lessons learnt through the process.
Michelle's presentation focused on transformation delivery. She discussed that successfully delivery is as much about leadership as it is about the infrastructure and technology that underpins the change. Michelle is a former executive who now leads her own consulting practice. She shared insights from her many years of experience leading large scale organisational change.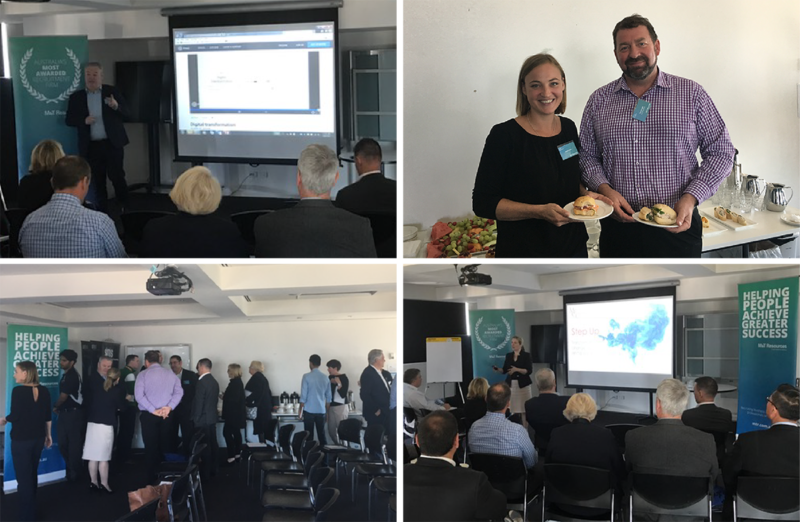 The event concluded with a catered networking reception where attendees were encouraged to make connections with peers in the industry, and follow up on any questions they may still have for the presenters.
We were delighted to hold such a successful event at M&T Resources. To be able to provide the community with a valuable forum for discussion is just one of the ways we aim to give back to the industries in which we are involved.
We are already busy planning for our next event and look forward to building on the success of the first session.
Future sessions
I am in the process of planning the next event in our Council Connections Series. If there are any topics that you think would be valuable and interesting, or if you would like to speak at the next event, please let me know! If you would like to be kept in the loop on future Council Connections events, please drop me an email: evelien.leon@mtr.com.au.
Do check out M&T Resources' events page for any upcoming events.