Relocating to Australia – insights from team M&T
At M&T Resources, we are proud of our diverse team which consists of individuals from 15 different countries, spanning 4 different continents. Our diversity is the backbone of our passionate team, many of whom have direct experience relocating to Australia. The different cultures, experiences and beliefs we represent makes our workplace rich and exciting.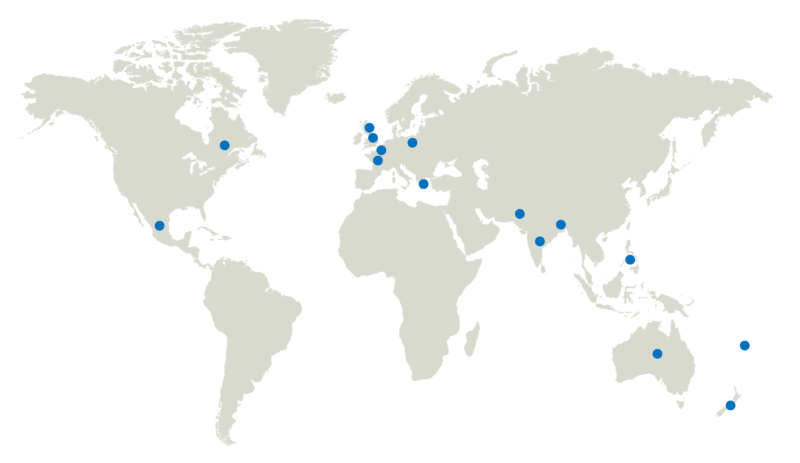 The wide reach of nationalities represented by the M&T team
What else does this mean? We know how to travel! As an international team, we understand both the excitement and challenges of relocating to Australia, and we regularly speak with candidates from overseas looking to make their big move. It is an exciting opportunity. Your new life…what will it look like? What opportunities will you find and fruitful relationships will you build? There are also local requirements to consider both when setting yourself up in your new life and looking for work opportunities.
We asked our team for their thoughts…
What is your top tip for candidates relocating to Australia?
When considering relocating to Australia, spend time researching the visa options available to you. The Australian Government immigration website is very informative. It is important to understand what the best routes are for you in relation to your background, skills / experience and future plans. ~ Lorena Garmendia
Research where you want to live – each city has its own personality, climate and attributes. If there is the opportunity to spend some time in a few cities, this could be a great way to find out where you fit best. ~ Georgia Cohen
Arrive prepared and knowledgeable about what is required when you arrive, in order to live and work in Australia – tax file numbers, medicare, health insurance, bank accounts, phone contracts etc. Research the best ways of applying for these and in what order. For example, you may need a medicare number in order to apply for a bank account…and no one wants to be without one of those! ~ Vicki Hope
Stay positive and have an open mind. Understand that it takes time to establish yourself in a new country. Look for opportunities to integrate and advance your professional offering. You may have to take a slight step back and climb the ladder once you have some Australian experience up your sleeve. ~ Jasmeet Narula
Go big or go home! Put yourself out there to make friends and build your network inside and outside of work. Building relationships is a great way to feel connected to a place is a crucial step towards establishing your new life. Be realistic in your expectations and understand that it can take time to grow your roots. ~ Michelle Lewis
What were your initial reactions on arriving?
Wherever you are traveling from, a new country will always surprise you! What were some of the things that jumped out to our team after relocating to Australia? What made it unique?
It's just beautiful – the beaches, the palm trees, the weather. What more can you ask for? Coming from Belgium, I didn't need a winter coat for the first 2 years…even in Melbourne! ~ Evelien Leon
I immediately loved the people – I think Australians are some of the friendliest people I have met…very open, inclusive and hospitable. I also noticed how quiet the cities seemed in comparison to the hustle & bustle of Indian streets! ~ Jasmeet Narula
The difference in lifestyle from the UK! Relocating to Australia, you can lead a very outdoorsy lifestyle given the attractive climate. Work life balance seems to be more of a priority than in European cities… you will find the city parks full of people walking, jogging, socialising with colleagues over their lunch break. The atmosphere is fantastic! ~ Vicki Hope
We were taken aback at how friendly everyone was. People would smile at you and say good morning on the street – very different to London where you avoid making eye contact on your commute to and from work! ~ Michelle Lewis
It can seem expensive at first but Australian salaries are often higher than other countries. Bring some savings to tide you over until your first Aussie salary. When you land your first job, make sure you know how much you are being paid and when, to avoid getting in a sticky situation! ~ Georgia Cohen
Any funny memories from your first days here?
I thought people were joking about the swooping magpies during nesting season! I couldn't believe it when this turned out to be true! I also found the nicknames hilarious and the way Australians love to abbreviate words. Breakky? Bottle-o? Servo? Tinny? Garbo? ~ Evelien Leon
Being shown the 'Come to Australia (Deadly Animals)' video shortly after arriving was an experience! Amusing yes…but secretly frightening! I'm pleased to say that barring a few creepy crawlies, it hasn't yet been an accurate reflection of life in the city (touch wood!) ~ Vicki Hope
When relocating to Australia, I was caught off guard by the long days and found myself waiting to eat dinner until it was dark – which turned out to be almost 10pm! ~ Jasmeet Narula
Heat stroke, 'drop bears' and bull sharks in the Brisbane river…! I'll say no more! ~ Michelle Lewis
Any specific advice for the job applications process?
In every country, the job application process can differ. When relocating to Australia or another country, it is always helpful to familiarise yourself with local norms and act accordingly in your job search, in order to appeal to both recruiters and hiring managers. We spoke to Gabby Alldis, Recruitment Consultant extraordinaire and longest standing recruiter at M&T Resources:
Be flexible – consider both contract and permanent opportunities, as well as taking a step back to a role you might have occupied prior to arriving in Australia.
Ensure that all relevant experience and skills are easily found in your updated resume, which should be produced as a standard Word document.
Once you have applied via a job advertisement, it is good practice to follow up on the role about one hour later. Call the recruitment agency advertising the role and take the opportunity to suggest a face-to-face meeting. If you can schedule a meeting, ensure that you arrive on-time, in professional attire and by yourself.
Track your applications and keep a record of the roles you have applied for, and which agency is representing you. Recruitment consultants should reveal the client name, rate / salary and length of contract, except on rare occasions due to confidentiality. 
In Australia, it is common practice to engage with numerous agencies when searching for your first role. However, it is very important to only give one agency your consent to be represented for any one role. Having more than one agency present your resume to a hiring manager for the same job is confusing. More often than not, this will result in an immediate rejection, no matter how qualified or well-suited to the role you are. It also creates a bad impression with the agency for your future applications, and they may not agree to represent you a second time round. Note: You are not restricted to a relationship with only one agency, but only one agency per specific opportunity.
It is quite appropriate to stay in touch with the agency representing you. Follow up and check in on the progress of your application. Maintaining communication with your recruiter also builds your relationship, which could be useful even if you are not successful for one particular role. 
Be patient and understand that applications can go through multiple stages in Australia, involving interviews with a number of different hiring managers / stakeholders, as well as skills assessments / testing. For this reason, companies can take more time to make a final decision than you may have previously experienced. If you have any concerns, do not hesitate to speak to your recruiter who can ensure you remain on top of the progress of your application, as well as any changes to anticipated timeframes.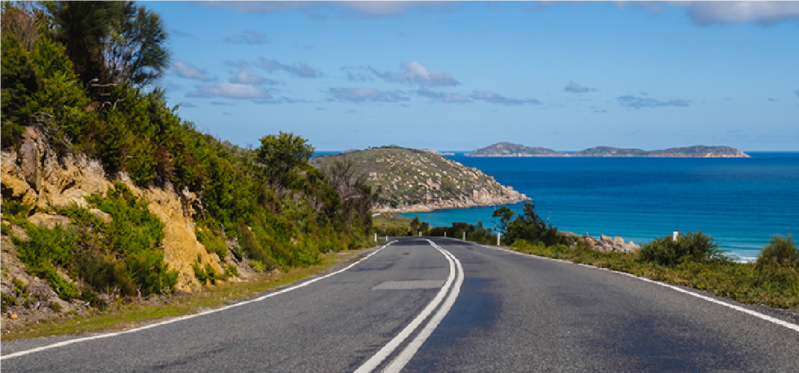 Relocating to Australia?
If you are keen to discuss relocating to Australia, get in touch with our experienced team! We would be very happy to go through your options and opportunities with you, and would look forward to working with you as a partner on your exciting relocation journey.