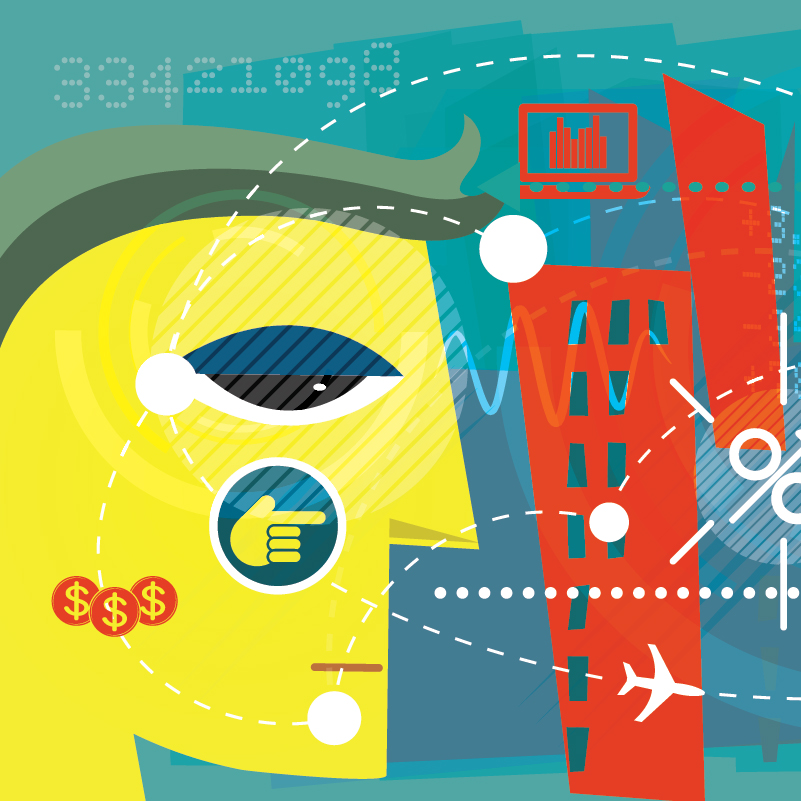 Tips on working with a recruitment agency
We realise that changing jobs can be stressful. We also realise that not everyone deals with recruiters on a regular basis, so you may not be entirely sure what to expect from the relationship. So we've put together our top five tips to help you get your new job with the least amount of stress, and provide you with a clear understanding of the role a recruiter will play in assisting you.
Remember, it's your career
You need to be in the driving seat when changing jobs. This means taking control of the process of your job application all the way from clicking 'apply now' to negotiating the desk with the window seat.
If you don't hear back from a recruiter within a reasonable timeframe once you apply, call them to follow up. It doesn't always mean they've forgotten you, as many roles will attract over 100 applications, and some recruiters can be working on as many as 20 jobs at any one time. Following up with a phone call is also a great way of 'standing out from the crowd' if a recruiter is trying to shortlist from a large number of resumes – personalities are always better than paper!
Like all good scouts – be prepared
When we're applying for our dream job we all want the process to be as speedy as possible – nobody likes to be kept waiting to find out whether they've got the job or not. There are a number of ways you can help your recruiter make the decision-making process as efficient as possible:
Have voicemail set up and functioning on your mobile. If a recruiter has to try and call you repeatedly and isn't able to leave you detailed messages, applicants who do have voicemail will have a significant advantage over you.
Be sure to check your email account at least once a day in case your recruiter has sent you any information in writing: this can often be the case for confirming interview details or requesting additional information, and being responsive will assist your application significantly.
Ensure that your resume is current, and that it answers any questions a recruiter may have after reading it – explain any gaps in employment for travel or family reasons, and ensure that it paints a clear picture of the scope and responsibility of your roles.
Bring as much supporting documentation with you to interview: proof of qualifications or residency, results of skills testing, work samples, and anything else which will assist your claim to being the best person for the job.
Talk to your referees before you attend the interview, and gain their permission to provide their details. You'll need to provide a minimum of two referees, and always ensure that your referees are a direct supervisor. If you've been in your current role with the same manager for over five years, then be prepared to discuss alternatives with your recruiter.
Expect to have to attend interviews during work hours. If you can be flexible with your availability to attend interviews it will ease the recruitment process significantly. Your recruiter will do their best to work around your availability for interview times either before or after work or during lunch, but remember that you are also trying to coordinate with the interviewers' diaries, who are often busy senior  managers, and that there are more than likely a number of other applicants to interview.
Dress to impress
\Attending an interview with a recruiter  is just as important as attending an interview with the hiring company. In some ways it's even more important, because this is the first stage or 'coarse filter' of the selection process. So don't filter yourself out by thinking of this step as 'just the recruiter'. Be sure to dress and perform at your best, as you will never be competing with more people than at this stage of the selection process, so it's critical for you to be as professional as possible. The hiring employer is paying the recruiter to look for the best people in the market, so you need to make the recruiter believe that that's you!
You're allowed to ask questions too
When you meet with a recruiter for a job, don't be afraid to ask meaningful questions to make sure you are fully informed, for example:
How many other agencies are working on the role? (note: the recruiter may not always know the answer to this question if the client has decided to keep this confidential)
How many people are you interviewing?
How many people will you be submitting to the client?
How do I compare to others you've interviewed so far?
Is there anything which you see might prevent me from being offered the position?
When are you planning on submitting the shortlist to your client?
What's the timing on client interviews if I'm successful to the next stage?
When are they looking for someone to start? Before leaving your interview, always gain agreement with your recruiter on the next step: will they call you or should you call them, which day, what time? If you don't feel you have a clear understanding of the timing and steps involved in the recruitment process, then you are perfectly entitled to ask.
Honesty is always the best policy
Your interview with the recruiter is a great opportunity to build a relationship with someone who may not only be instrumental in finding your next role, but for the rest of your career. So it's really important to be completely up front with them when discussing a role, particularly in the following areas:
Your level of interest in the role
Salary expectations
Start date / availability
Other interviews you may be attending or applications you have submitted for other roles
Your experience in critical skill areas
Your ability to commit to the role for the required length of time
We understand that not every job is a ten out of ten match, and if you work through these issues with your recruiter in a transparent manner they will work extra hard to make sure that you either a) overcome any areas of concern, or b) find an alternative role which will better match your skills and experience.