M&T wins RCSA Award for Client Service
M&T Resources has been awarded for Excellence in Client Service at the RCSA Awards and Winter Ball.
The results of the 2018 RCSA Awards were announced at a Black Tie event held at Peninsula Melbourne on 14 June, celebrating the passion and achievements of the recruitment community, and keeping the industry accountable for delivering excellence. The win follows last year's success where M&T Resources were Award Winners for Excellence in Candidate Care at both the RCSA Awards and SEEK Annual Recruitment Awards 2018, making us the sole consecutive year winner.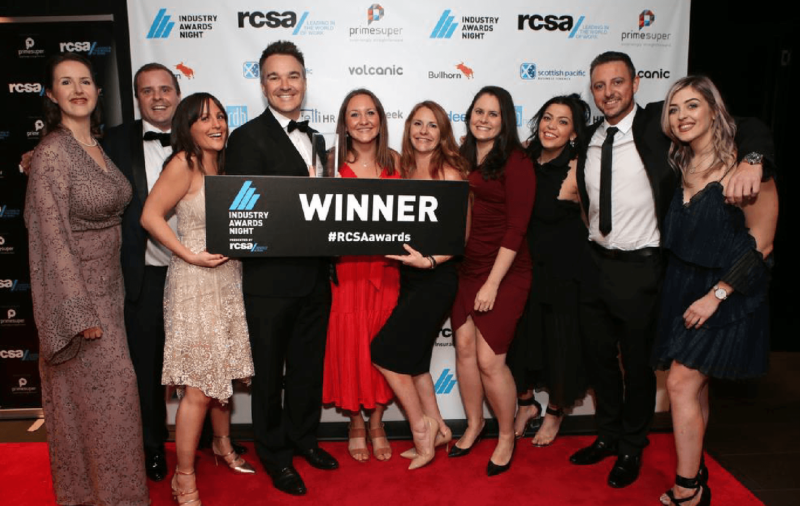 Photo credit: Julie Kiriacoudis
Organised by the Recruitment & Consulting Services Association (RCSA), the RCSA Awards are hotly contested across Australia and New Zealand. The Excellence in Client Service Award recognises "an organisation that has achieved outstanding results through key initiatives that demonstrate leadership and commitment to excellence in client service." Submissions are judged on innovation, thought leadership and a commitment to continuous improvement and quality.
I am extremely grateful to each of our consultants, as well as the extended ASG team, who really do put in their best every day for our clients, candidates and contractors. This award is great industry recognition for us and really showcases our commitment to living by our company purpose: helping people achieve greater success. – Paul Hutchinson, General Manager, M&T Resources
M&T Resources places a large emphasis on hiring and retaining consultants with a shared passion for delivery excellence. This award is testament to their ongoing dedication to working in real partnership with clients and candidates to achieve success. Representatives from M&T's national team attended the event, and we were very pleased to be joined by members of our parent company, ASG Group, in recognition of their invaluable support throughout the year.
We are very grateful to the RCSA for hosting another wonderful event. Photobooth fun, fantastic tunes, roaming musicians and Dave Hughes revving the crowd as MC…what more could you want to celebrate all things recruitment!
Well done and congratulations to all of this year's finalists and winners for being a shining example of this important and rewarding industry that we are all so lucky to represent.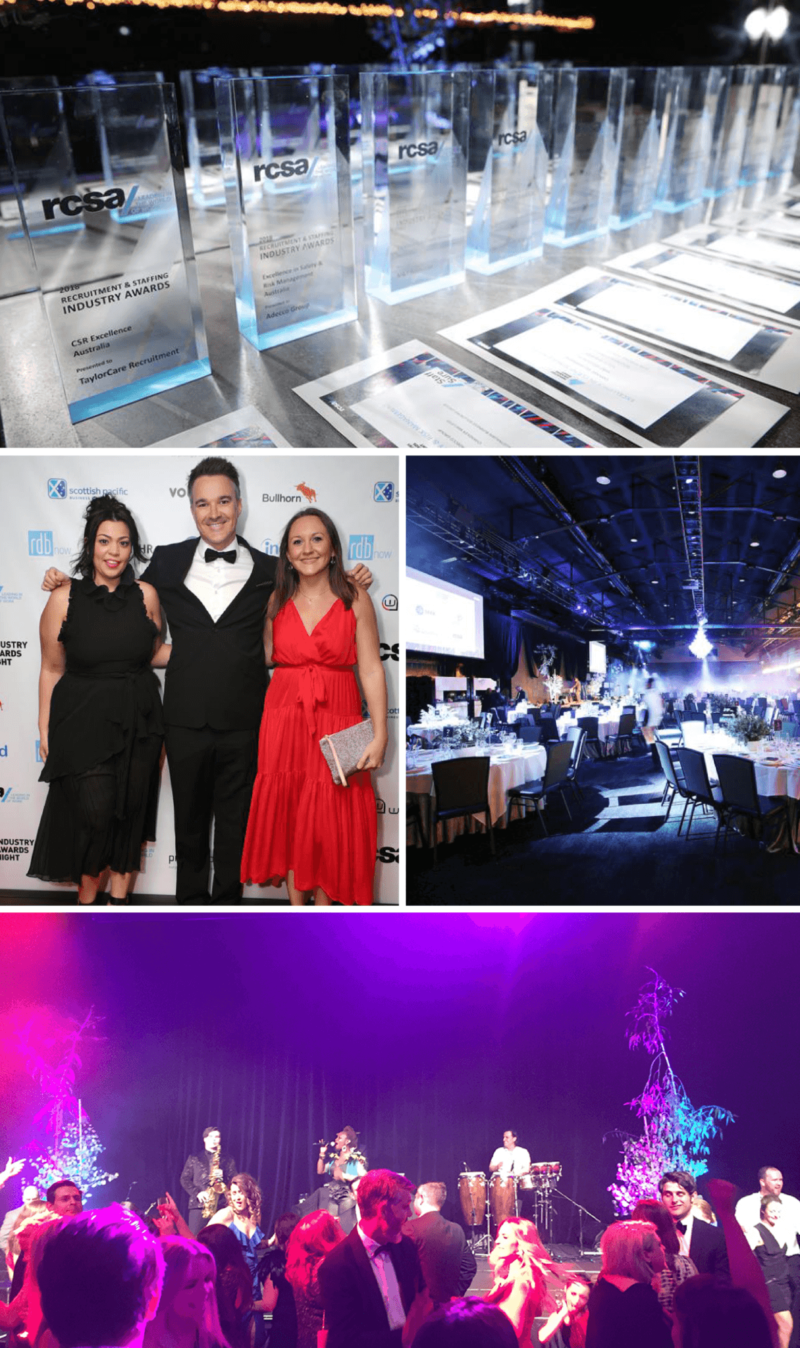 The M&T Resources team enjoying a fantastic event run by the RCSA at Peninsula Melbourne. Bring on next year! Photo credit (upper three): Julie Kiriacoudis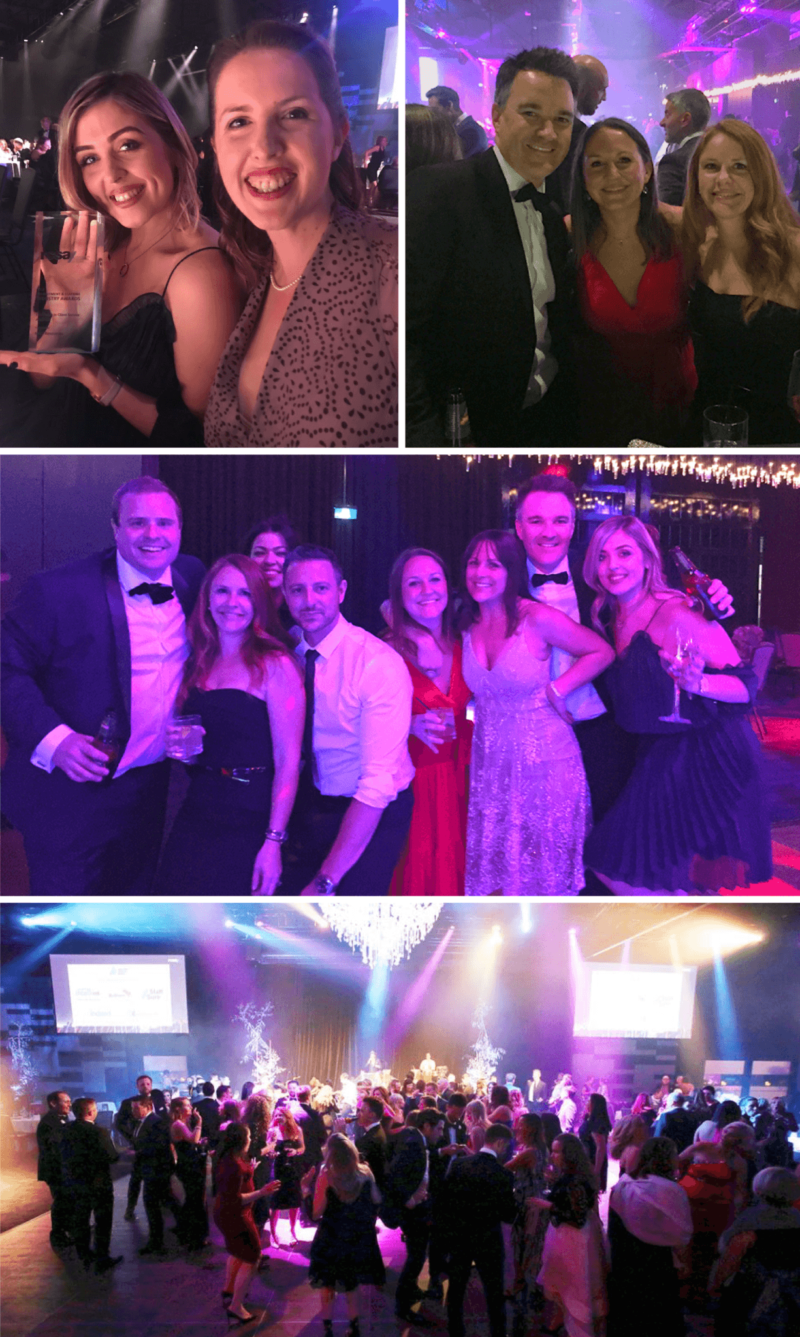 Photo credit (dancefloor): Julie Kiriacoudis
Check out more photos of the event here.
For more information on M&T Resources or this market announcement, please contact Vicki Hope, Marketing & Communications Manager via email at vicki.hope@mtr.com.au.
About M&T Resources
Established in 1994, M&T Resources helps leading organisations deliver on their technology and business vision through innovative talent engagement, attraction and retention. Its relentless focus on candidate aspirations and client outcomes have seen it become one of Australia's most awarded recruitment firms. M&T Resources is part of ASG Group and has offices across major Australian cities. www.mtr.com.au