Agile Networking Event – A Recap
On 13 October 2016, M&T Resources held its inaugural Agile Networking Event
M&T Resources' inaugural Agile Networking Event was a great success. The event was held in the Melbourne offices of M&T Resources. We achieved a fantastic turnout of 40+ experts in the Agile space. The event provided a forum for networking and knowledge sharing with fellow professionals.
The Event
The event kicked off with what turned out to be a very valuable networking session. This was followed by a Q&A forum with expert panel guests: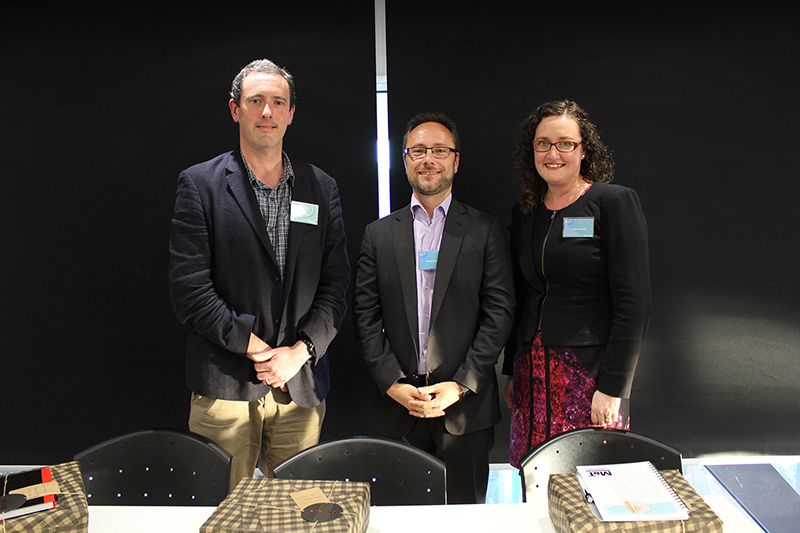 From left to right: Duncan Troup, Michael Moseley, Julianne Sykes
Prior to the event, our team collected questions from those professionals who had expressed interest in attending. These would form the basis of the discussions, which were facilitated by Ryan Lenton, Senior Account Manager at M&T Resources in Melbourne. Ryan had recently relocated from the Sydney office and was excited to lead a new venture for M&T Resources within the Melbourne market.
Throughout the panel discussion we heard from all levels of Agile professionals working in a range of industries. It was a valuable session in which attendees shared ideas and insights into the challenges and resolutions they had encountered in their own working environments.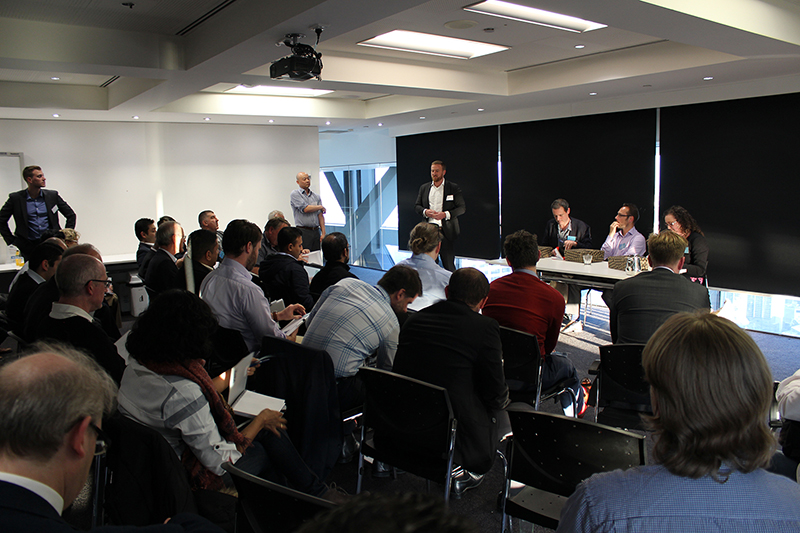 Following the Q&A forum, attendees were welcomed back into the networking space for drinks and nibbles, while watching the sunset over Melbourne from our penthouse level event space.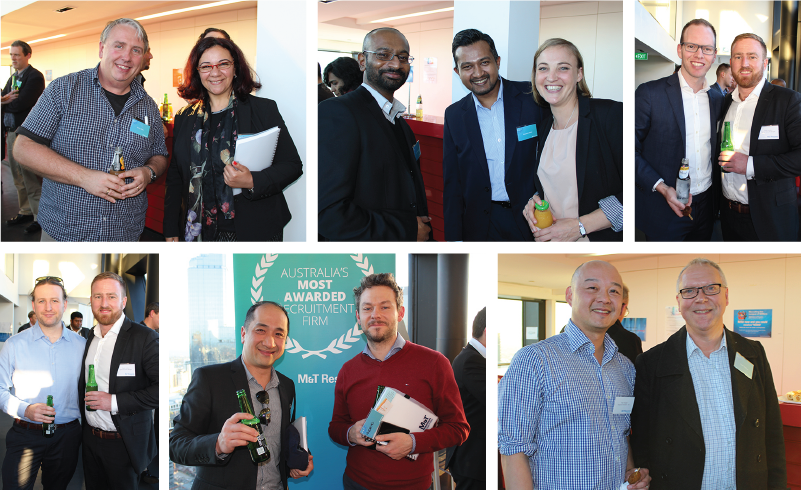 Feedback on the Event
The feedback we received from attendees was testament to the value they took from the event. Attendees were pleased to have received 'real world advice' in an interactive way. Comments focused on the value of learning from fellow professionals, gaining 'useful insight into different perspectives'.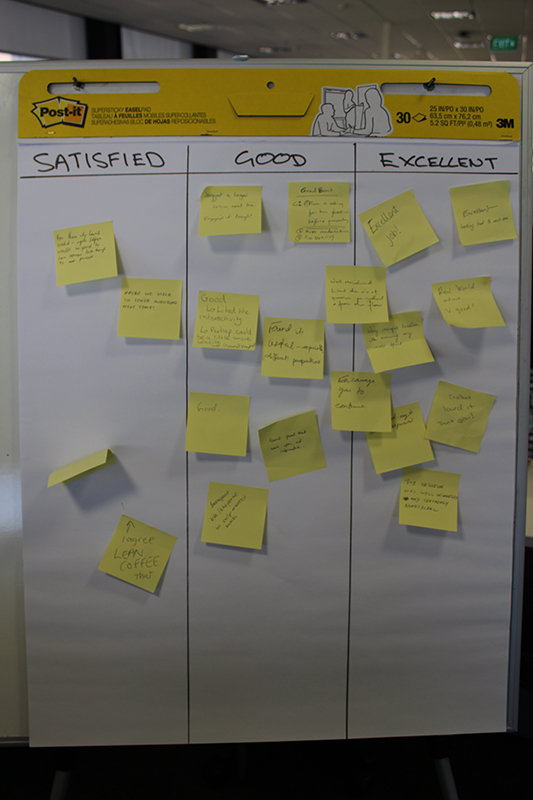 The event was also a great venture for the M&T team, who were so pleased to witness the success of the networking / forum, and its value to those who attended.
"Working on the M&T Agile Networking Event has been a fantastic way for me to deepen my involvement in the Melbourne market and my relationships with the local network of contractors and businesses. It was great to gain a greater understanding of Agility and how businesses are dealing with change. M&T will continue to develop knowledge in this space to allow us to become a SME in this space. I have met some amazing people in the market and now working with them to build more knowledge. We received some excellent feedback. I was very pleased to have hosted an event which was of value to both the panel of guest speakers and attending professionals in the Agile space. Our team also took a lot from the event and we are excited to hold our next!" – Ryan Lenton, Senior Account Manager, M&T Resources
This will be the first of a series of Agile events, which M&T Resources will be running. We are keen to provide a forum for professionals to build up a network, learning from others working in the industry. Keep an eye out on our social media platforms and website for upcoming events!