Jane Knapp, APSCo Recruitment Professional of the Year 2017
APSCo Australia 2017 winners announced
We are pleased to announce that Jane Knapp, M&T Account Manager QLD, has been named the winner of the APSCo Australia Recruitment Professional of the Year Award 2017. The results were announced at an awards gala held on the evening of 12 October 2017 at The Ivy Ballroom in Sydney.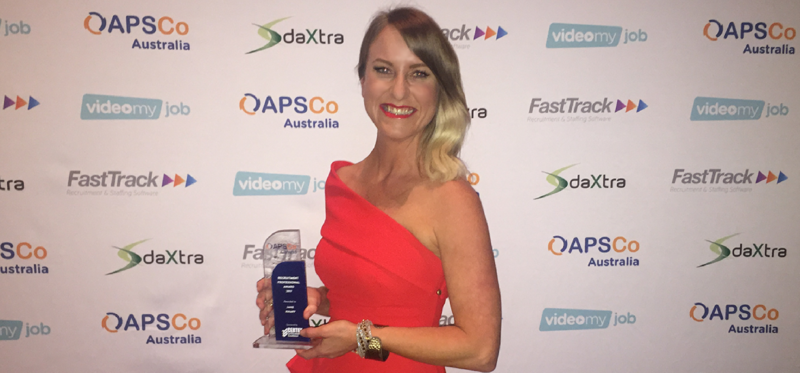 Jane achieved the highest score in Australia on APSCo's certification examinations in the past year – an outstanding achievement and one M&T Resources is very proud of! More than 100 recruitment professionals undertook the examinations in 2017.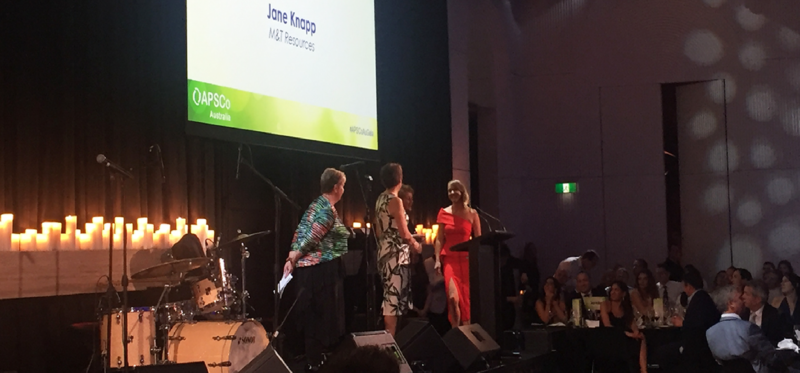 It was an all-girls night, with female professionals taking home each of the four awards: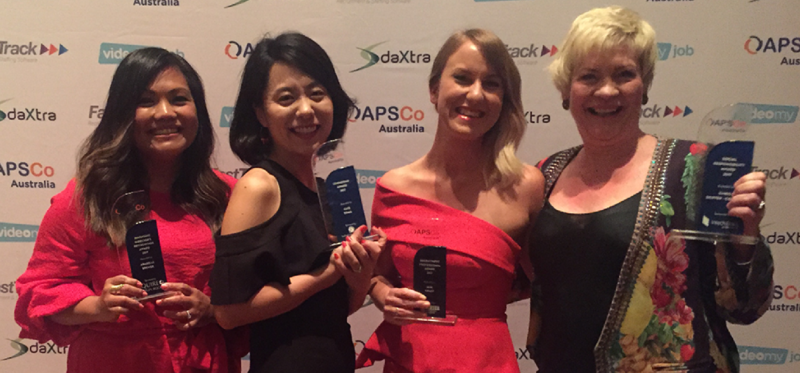 The four winners of the evening: Arabelle Brewer, Chie Soma, Jane Knapp and Chris Skipper-Conway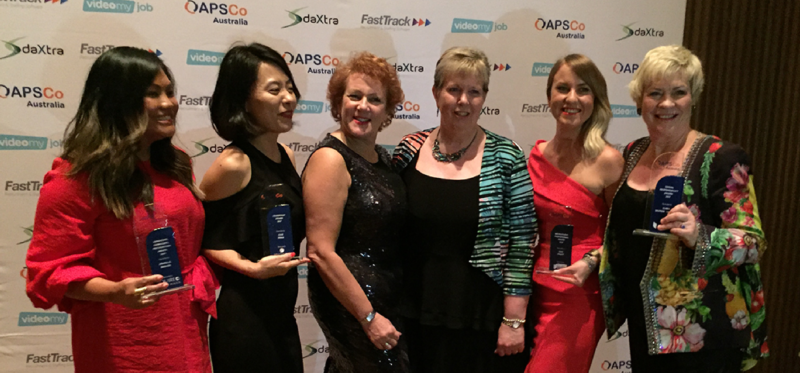 Winners photo with Ann Swain (Global CEO, APSCo) and Julie Mills (Managing Director, APSCo)
A fantastic achievement for all of the winners – representing successful women everywhere!
Well done Jane and a big thank you to APSCo Australia for another fantastic event. Photo booths and a dance floor… it's safe to say that Team M&T had a great time!