Celebrating Women and Driving Workplace Diversity at M&T Resources
M&T Resources recently kicked off a series of initiatives designed to celebrate and empower women both in the workplace and beyond.
Events included our Women in Leadership event in May 2019 and our Fight Like a Girl self-defence workshop in June. We are also working on an exciting longterm initiative alongside Women's Community Shelter to support vulnerable women back into the workplace.
But why are we holding these events?
As Steve Tompkins, M&T Resources' Regional Manager NSW stated:
It's for our little girls
Diversity is engrained within M&T Resources' core purpose "helping people achieve greater success", as well as our values. We know that diversity is constructive for both the workplace and the wider community. As recruiters, we partner closely with organisations who have a direct need to increase their female to male ratio resulting in a noticeable increase in client requests for women on shortlists – this is particularly true of ICT where women represent only 19% of the industry.
We achieve this through a variety of means, whether using a Gender Decoder or the SEEK Laws of Attraction to proactively engage female candidates and eliminate unconscious bias, by partnering with VIC ICT for Women to inspire girls from school age onwards to enter an ICT career, or by expanding our networks with the highest female talent in the market. In every female decision maker placed by M&T Resources, we contribute to a positive trend that we hope will trickle down through the workforce – whether increasing the proportion of women in a team or adding a female voice in conversations around employee benefits and support.
Through initiatives like Women in Leadership and Fight Like a Girl, we aim to give women the tools, networks and confidence they need to achieve success, whilst also giving rise to conversations around gender equality and encouraging other organisations to step up and join the challenge.
Without active leadership, ownership, taking charge, setting up the measure of the program, holding people to account, [gender equality] doesn't actually happen.  Gail Kelly, former Westpac CEO

Women in Leadership, 9 May 2019
Over 100 professionals from Australia's leading organisations attended our Sydney branch to listen to five senior thought leaders speaking on gender diversity at C-level.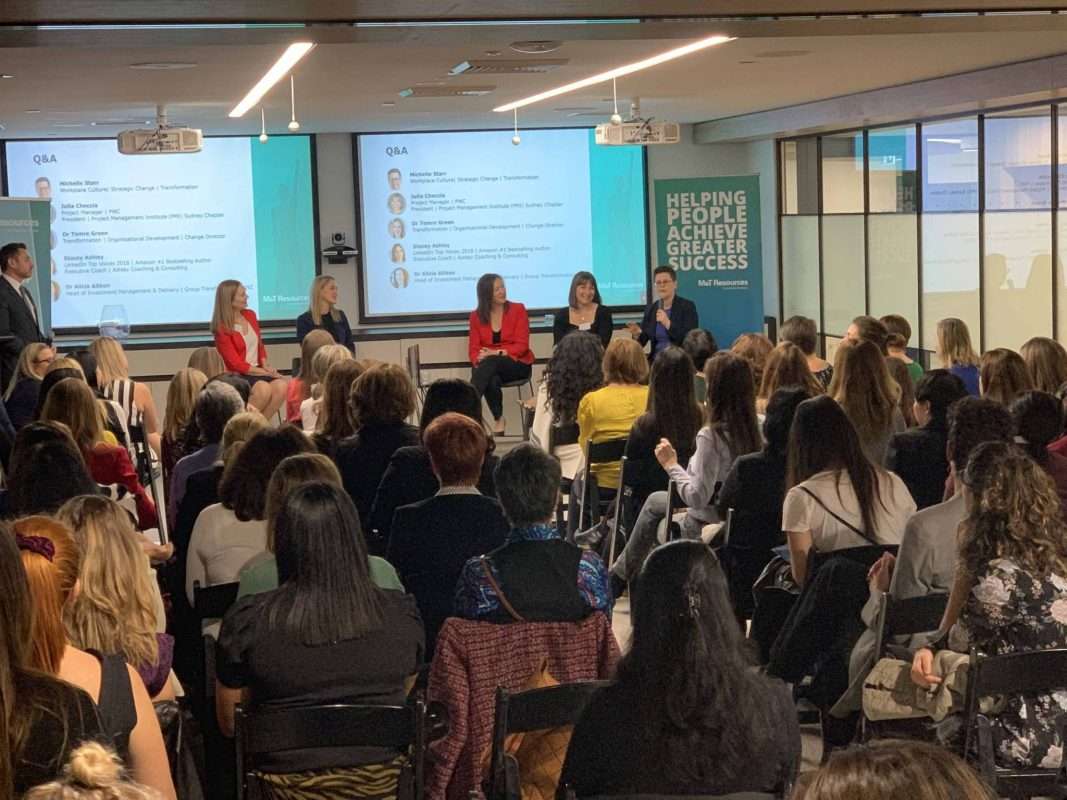 Speakers:
While demonstrating solidarity in the workplace challenges women so often face, each speaker drew from personal experiences to share fascinating insights on how women in leadership positively impact an organisation's culture, business and bottom line.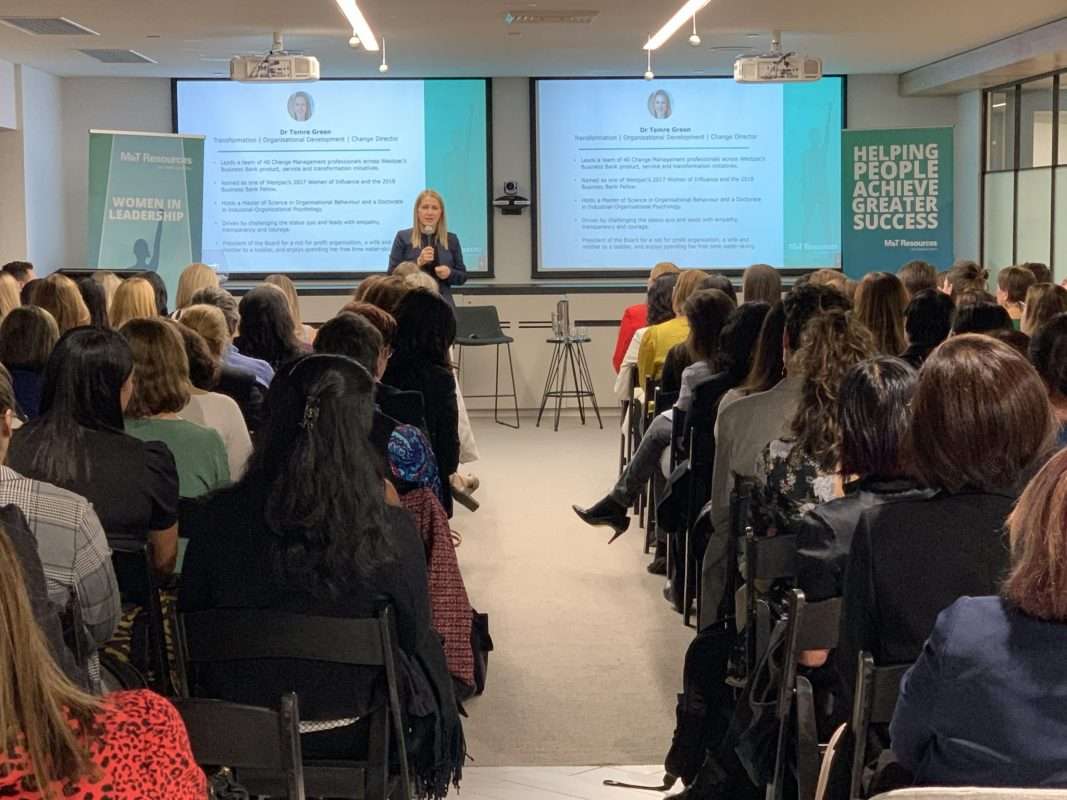 The statistics speak for themselves. According to the Workplace Gender Equality Agency, in the workforce today 46.5% of all employees in Australia but only 17.1% of CEOs are female. Furthermore, whilst there has been progress in the Gender Pay Gap across industries, women are paid on average 14.1% less than their male counterparts (down 4.4% since 2014).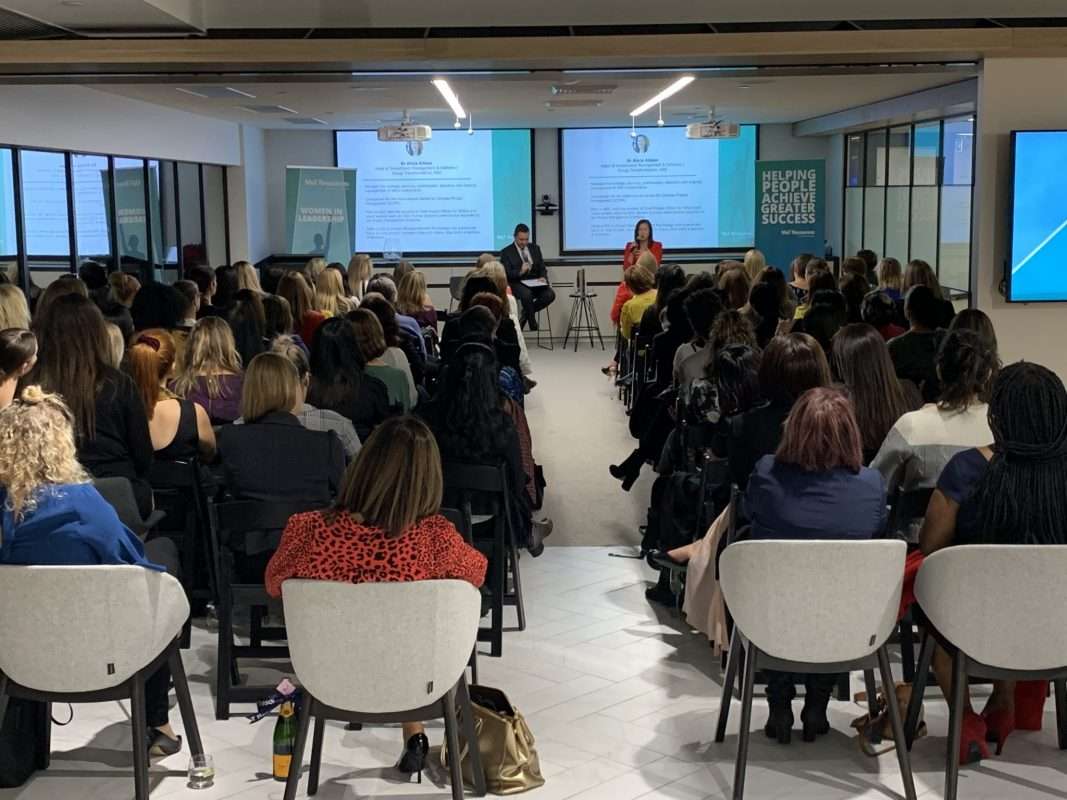 Encouragingly, the statistics show that we are on a positive trajectory towards progress. This is due in part to initiatives that champion and support the networking and development of females from all backgrounds and life stages. We hope by providing a learning and networking forum for aspiring and senior professionals, we can play a role in bridging the gap.

Fight Like a Girl, 27 June 2019
In continuation of our Women in Leadership initiative, M&T Resources hosted "Fight Like a Girl". Following a breakfast buffet, world champion Jiu Jitsu instructors introduced a variety of self-defence and situational avoidance techniques which were practiced and perfected in a fun and friendly workshop environment to support women.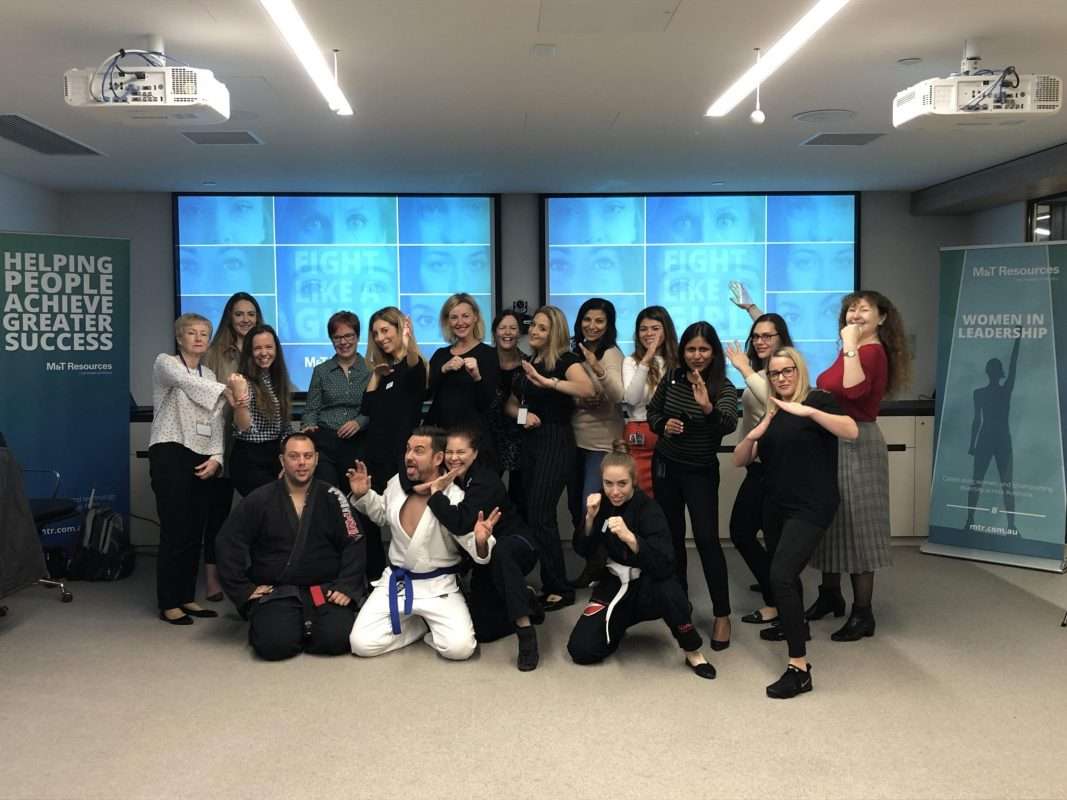 Nikki Lange, from Lange's MMA, is a Black Belt in Brazilian Jiu Jitsu and has a passion for engaging women of all ages to rise to their full potential whether personally or in martial arts. Coming off her recent double Gold win at the Master International Jiu Jitsu IBJJF Championship Nikki has a long history of success in Jiu Jitsu, including winning a World Title in the World Masters 2016 in Las Vegas and a Silver medal in the open division beating the World No 1. She was ranked Number 1 in Australia as a Blue Belt in 2013 Masters Gi with AFBJJ.
Nikki was supported by Andre Powell who is understood to be the only Black Belt in Australia who is blind, having been born with congenital glaucoma. Andre is committed to helping others to overcome their personal challenges to achieve the benefits that Jiu Jitsu has offered him – including both fitness and self-defence. He is writing a Jiu Jitsu training program for the visually impaired as a way to give back and help others to feel safe and empowered.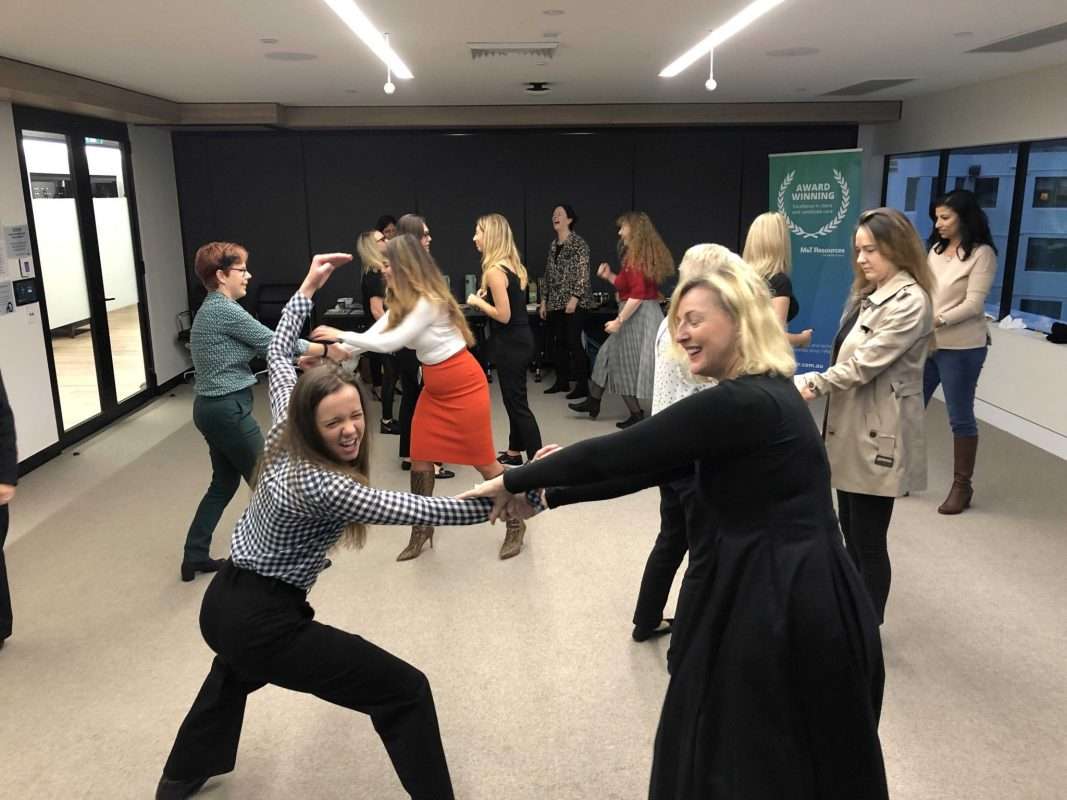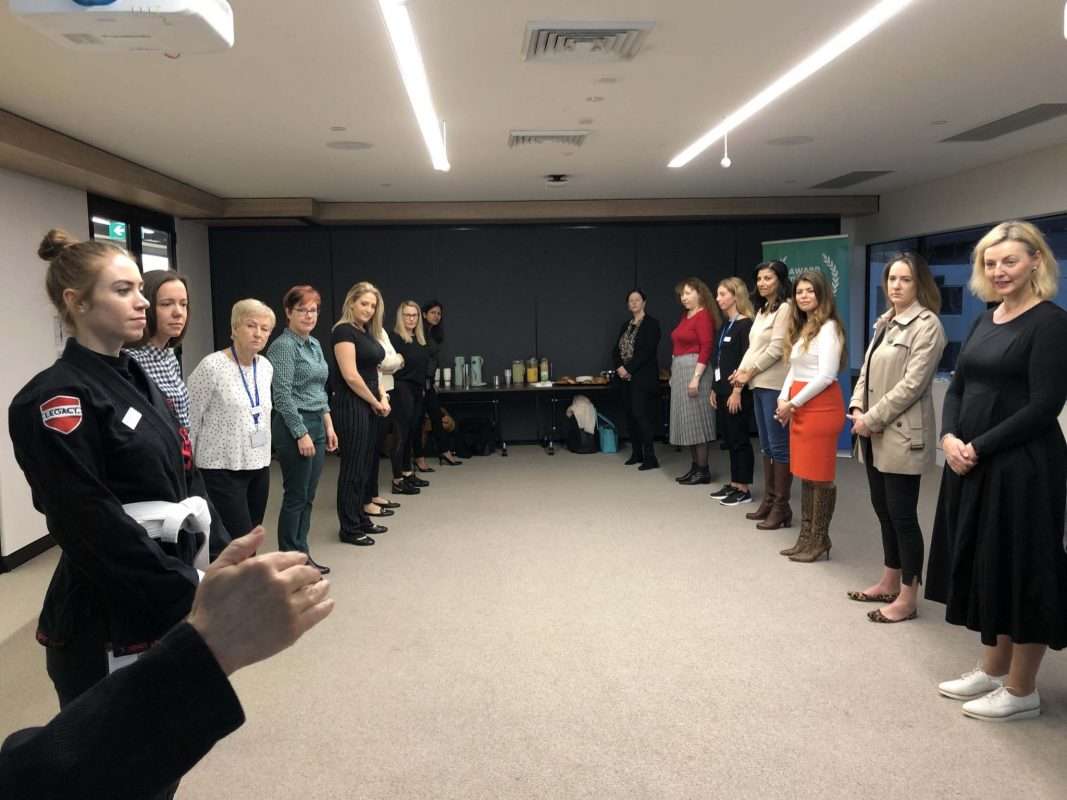 We look forward to continuing this series of events into 2019 and beyond as we reinforce our support of gender diversity and championing women across Australia. Get in touch with our team to find out more about upcoming events in your region.