M&T Cleans Up Australia for a Second Year
Clean Up Australia Day 2019 is another great success with M&T Resources cleaning up over 150kg of waste from our shores in Brisbane, Canberra, Melbourne and Sydney
As the world becomes more and more impacted by human activities, it is increasingly important for organisations to get involved in environmental initiatives like Clean Up Australia Day on 26 February 2019, to support sustainability whilst driving education and visibility of this urgent issue.
M&T Resources is proud to be an environmentally responsible company that is committed to supporting environmental sustainability and reducing our environmental impact.
We initiated our involvement in Clean Up Australia Day in 2018 as a way to live by our purpose "helping people achieve greater success" by contributing positively to our environment.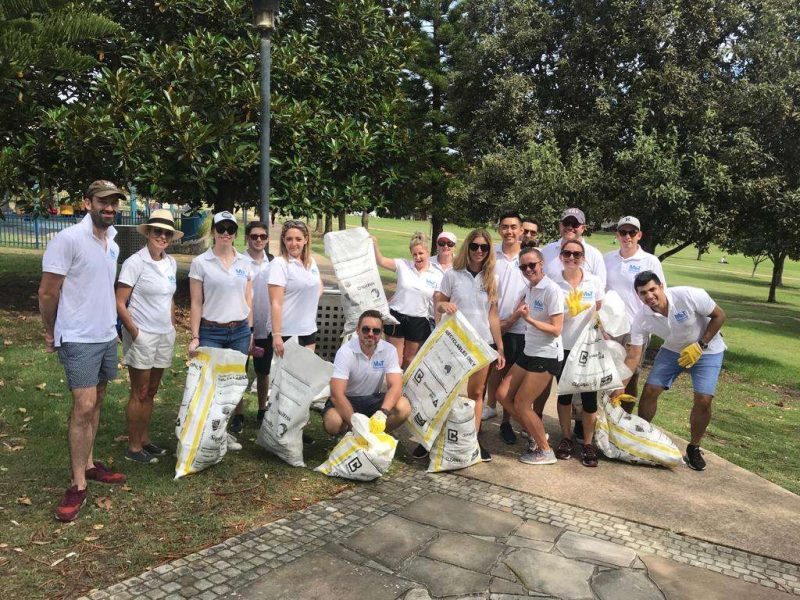 Clean Up Australia Day's mission is to inspire and empower communities to clean up, fix up and conserve our environment, with a view to driving lasting behavioural change and education. The community-led organisation dates back to 1989.
Our full teams in Brisbane, Canberra, Melbourne and Sydney spent a half day clambering between rocks, off the side of bridges and cliffs, into the bush and off the beaten track to collect hundreds of kilograms worth of waterfront litter, to contribute to the effort against ocean plastic. Alongside countless plastic bags and bottles, balloons, straws and food containers we found abandoned chairs, bike helmets, toys and fishing apparatus to name a few. Through Clean Up Australia Day it was eye opening taking such a close look at the items that are left through human activity in the beautiful surroundings we live in.
Plastic is terrible because it is durable. Almost every piece of plastic ever made is still on the planet in one form or another.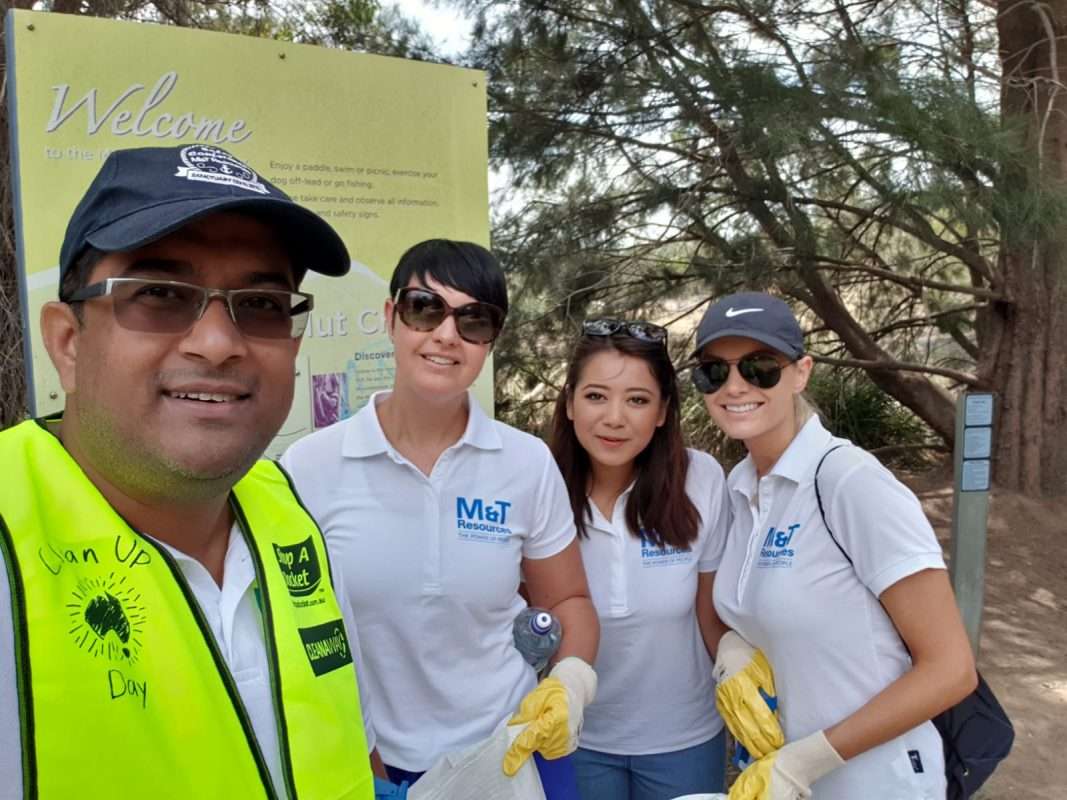 We hope Clean Up Australia Day also provides some stimulus for the team towards making our own behaviours more consciously sustainable and less damaging to the environment – recycling and reducing the use of single use plastics, coffee cups, straws and plastic bags to name a few.
As a business we really see the value in taking part annually in Clean Up Australia Day and we look forward to continuing our involvement in 2020.
We encourage all businesses to become involved int his important event. Some food for thought for those considering it:
Dead sperm whale consumed a horrifying collection of plastic trash, including 115 drinking cups, 25 plastic bags, plastic bottles, two flip flops and a bag containing more than 1,000 pieces of string.
The waste was in the form of 80 shopping bags and other plastic debris.
Waste – most of it plastic, but also ropes, pieces of net and other debris lodged in its stomach. It's a concern not only because sperm whales are endangered, but also because it's another grim reminder of just how much plastic waste is being dumped in the ocean. Around 150 million tons of plastic are already floating in our oceans – with an addition eight million tons entering the water each year.
We also recommend these YouTube videos which provide further insight into the worldwide environmental situation: