M&T Resources shortlisted finalists for Recruitment International Awards
M&T Resources has again been industry recognised for its Learning & Development program, named as a finalist for Training & Development Initiative of the Year at the prestigious Recruitment International Awards.
The results were announced at a black tie event on Wednesday 10 May 2017, at the Ivy Ballroom, Sydney.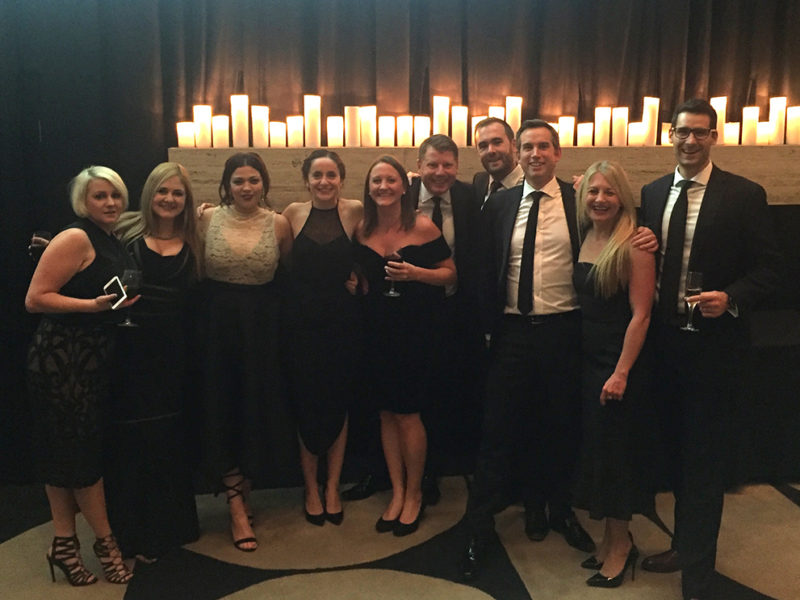 Lorraine McDonald, Lorena Garmendia, Kirstie Kaye-Smith, Laure Meriaudeau, Vicki Hope, Chris Sandham, Hayden Lines, Paul Hutchinson, Kate Barrand and Florent Campagne celebrating at the awards night (from left to right).
Organised by Recruitment International Australia, the RI Awards are contested all over the world including in the UK, Australia, Japan, Singapore, Hong Kong, China and Dubai. Awards are submitted by market leading recruitment organisations and follow an intensive judging process undertaken by an independent panel of industry experts.
M&T Resources has a strong legacy at the Recruitment International Awards, a tradition we are pleased to continue this year.

We are very proud to be finalists for Training & Development Initiative of the Year. Our L&D program has been recognised with multiple awards and helps us to support our team to be the best they can be. In line with our company purpose, we truly believe in helping our people achieve greater success in their careers and their lives. We empower our people by providing a high performance culture based on respect, autonomy and the opportunity to contribute. Our program is continually evolved in order to provide the best possible framework for our team throughout their tenure, and across all levels of seniority.
I assumed the M&T Academy was going to another standard training course that I had to sit through that usually doesn't leave me with much to take away. I couldn't be more wrong! I've noticed a big change in my behaviour, how I think and tackle situations. The M&T Academy is unique; the content is relevant, how our sessions have been structured is easy to digest and interactive. I love how I've been able to draw on people's experience while growing and developing my own strengths. – Caroline Evans, Account Manager VIC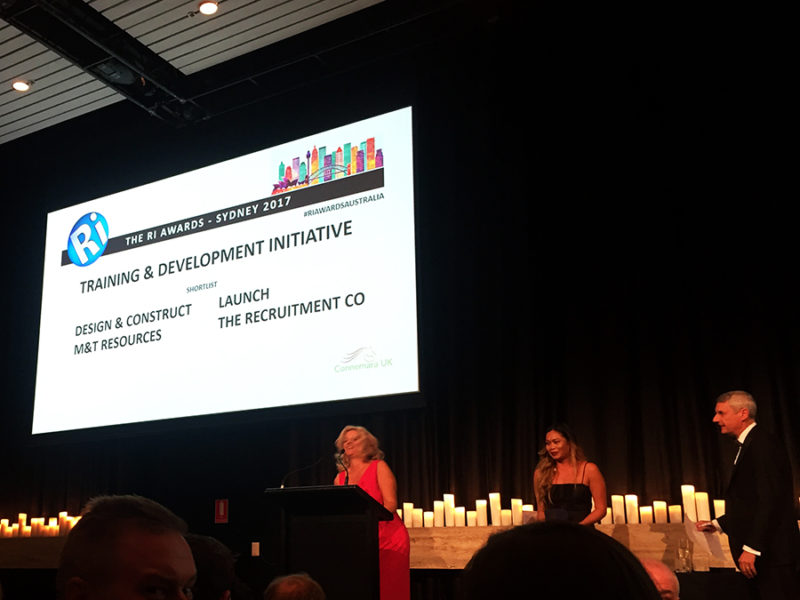 We had a fantastic time celebrating with our team and look forward to continuing our success next year.
For more information on M&T Resources or this market announcement, please contact Vicki Hope, Marketing & Communications Manager via email at vicki.hope@mtr.com.au.
About M&T Resources
Established in 1994, M&T Resources helps leading organisations deliver on their technology and business vision through innovative talent engagement, attraction and retention. Its relentless focus on candidate aspirations and client outcomes have seen it become one of Australia's most awarded recruitment firms. M&T Resources is part of SMS Management & Technology [ASX: SMX] and has offices across major Australian cities. www.mtr.com.au