IT Health Workshop recap: Cairns Digital Hospital Program and ICT Initiatives at Lady Cilento's Hospital
Since 2012, M&T Resources' IT Health Workshops have been providing senior-level health technology people, including CIOs and emerging leaders a space to share insights, discuss ideas and network. Emily Martyn, our Health Account Manager, reports on the insights from the latest workshop, covering Cairns Digital Hospital Program and ICT initiatives at Lady Cilento's Hospital.
First of all, a huge "THANK YOU" to David Willock – eHealth Program Director at Cairns HHS and Alastair Sharman – CIO of Children's Health Queensland for presenting their highly engaging keynotes at our October IT Health Workshop.
To say that I was excited about this workshop is an understatement, but not a surprise given how successful past workshops were. Thank goodness that the stars all aligned and all went well on the day, with M&T Resources' Boardroom filled with delegates from Queensland's biggest health organisations: Queensland Health, Mater Health Service, Sunshine Coast HHS, Metro North HHS and Cairns HHS.
Based on conversations with some attendees, they found the presenters very Engaging, Informative and Personable. Here's a snapshot of David and Alastair's keynotes:
David was kind enough to join us in Brisbane travelling from Cairns, although he's currently in the thick of a major digital upgrade for the Cairns Hospital.
Cairns Hospital has been rolling out the integrated electronic Medical Record (ieMR) program as part of the wider Queensland Health's eHealth initiative. The ieMR's purpose is to give clinicians and supporting staff a single view of a patient's medical record, making it easier to share information about the patient's history, thus increasing the quality of care and safety for patients.
In David's presentation, he gave an overview of how the program is tracking and what lessons can be learnt from other hospitals' previous upgrades. David elaborated on the benefits of the ieMR and the importance of this program given the fact that 3.5 million pages have already been scanned for the Cairns Hospital since October 2014.
David also offered insights into the change impact of a digital upgrade and how important it is to understand the process not only from a technical standpoint but also from a clinical aspect.

Alastair provided an overview of various ICT initiatives currently being implemented at the Lady Cilento Hospital, along with a summary of digital engagement and how it all contributes to health care.
Alastair's passion was prevalent when describing why healthcare is so important, especially for a children-only hospital.
He shared Lady Cilento's 2015 – 2020 ICT Strategy which includes the Health-e Kids Program, Information Transformation, System Rationalisation, Technology Transformation, ICT Services Management and Information Management / ICT Governance.
In the short-term, LCCH's priorities will encompass digital healthcare and technology improvement (Win 7 Upgrade, BYOD, Rapid Access, etc). Alastair wrapped up by giving a snapshot of a new application developed by the hospital which will aide in prescribing medicine for hearing-impaired children.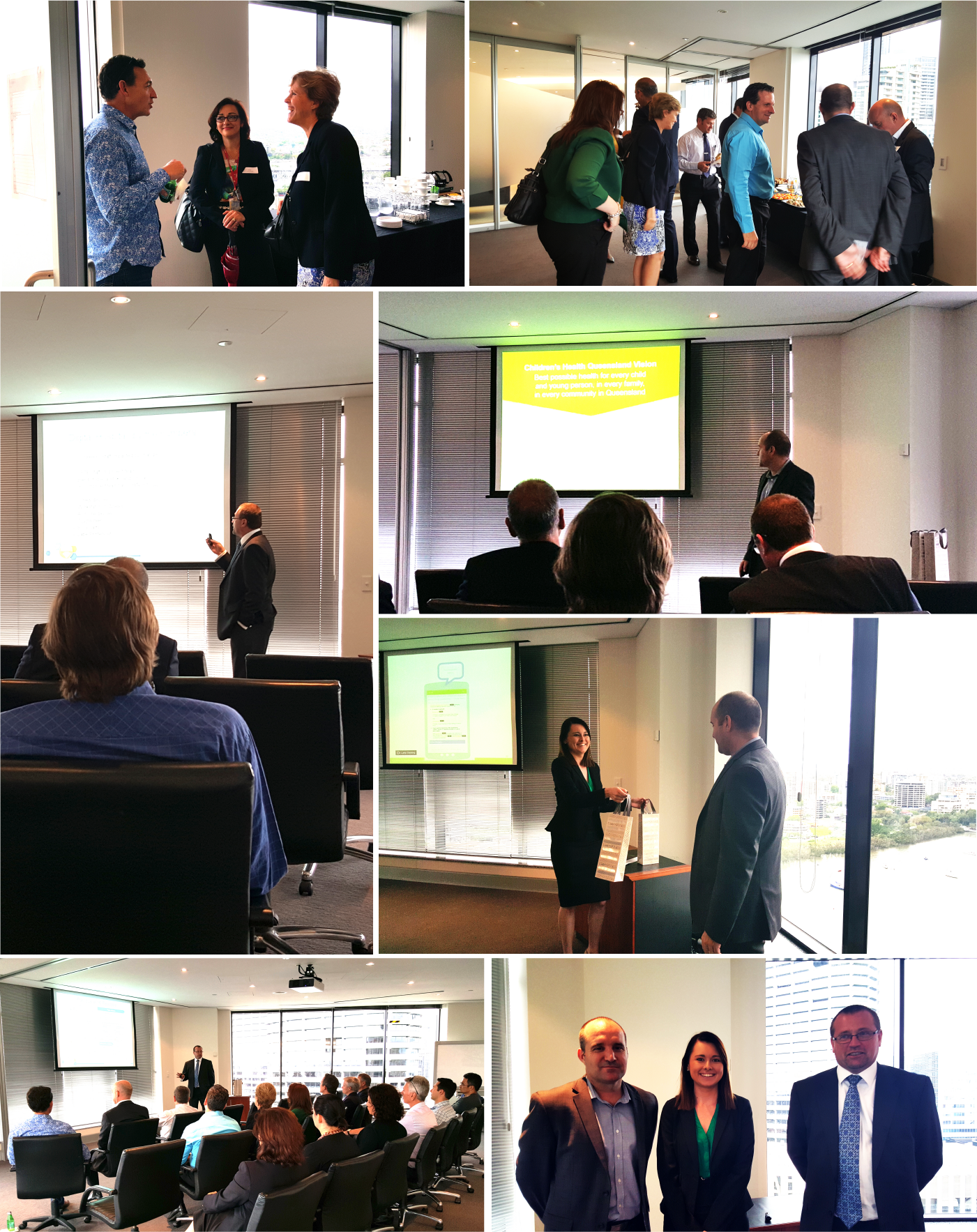 Future workshops
I'm still in the process of planning the next workshop. If there're any areas of topic that you think are interesting for senior IT Health professionals, or if you would like to speak at the next event, please let me know! If you'd like to attend our future IT Health Workshop event, please drop me an email too: emily.martyn@mtr.com.au.
Do check out M&T Resources' events page for any upcoming events.