Paul Hutchinson promoted to General Manager of M&T Resources
Paul Hutchinson takes the helm of M&T Resources nationally, having held the role of Regional Manager NSW since 2013.
Paul takes over from Chris Sandham who has become General Manager NSW of ASG Group following their recent acquisition of SMS Management & Technology.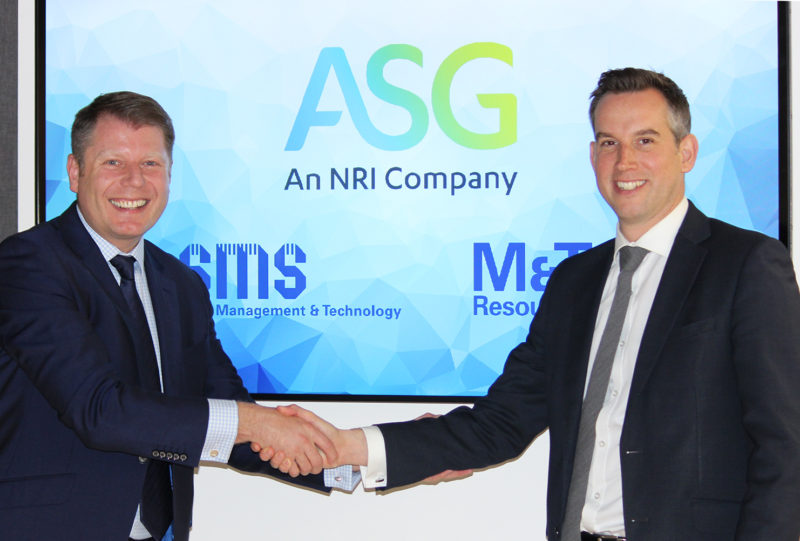 Paul Hutchinson (right) takes over from Chris Sandham (left)
Paul Hutchinson's values-led leadership approach combined with his unwavering commitment to client delivery and excellence in candidate care resulted in the M&T NSW revenue growing from $26M to over $50M during his tenure as Regional Manager. He looks forward to continuing in this vein as General Manager, building on the success the business is already experiencing in the other regions during this new era for M&T Resources.
I feel privileged to be leading the M&T Resources business Australia-wide. Our team boasts some the best people in the recruitment industry, and we work with an enviable portfolio of clients and candidates. I thrive on helping all of those individuals and businesses achieve greater success and I'm thrilled to be given the opportunity to do this nationally. – Paul Hutchinson, M&T Resources General Manager
M&T Resources will continue to focus on increasing its presence across major accounts in all regions, as well as evolving the go-to-market offerings in key specialist areas, with particular focus on digital and emerging technologies.
Dean Langenbach, ASG's Chief Operating Officer, says he looks forward to working with Hutchinson to build on M&T's success.
While M&T Resources will continue to operate under its own brand name, the company is very much part of ASG's plans for significant growth in the Australian marketplace. – Dean Lagenbach, ASG Chief Operating Officer
As Managing Director of M&T Resources since 2010, Chris Sandham leaves behind a strong legacy, having led the business to become one of Australia's most awarded recruitment firms, with a focus on diversity and inclusion, client and candidate satisfaction, workplace culture, and learning and development. Chris's focus on internal progression and best practice led to the development of the award-winning M&T Academy, and contributes to our impressive employee retention rate. During his time as Managing Director, Chris has driven the strategic growth of the national business, achieving a 52% increase in revenue over 7 years.
For more information on M&T Resources or this market announcement, please contact Vicki Hope, Marketing & Communications Manager via email at vicki.hope@mtr.com.au.
About M&T Resources
Established in 1994, M&T Resources helps leading organisations deliver on their technology and business vision through innovative talent engagement, attraction and retention. Our relentless focus on candidate aspirations and client outcomes have seen us become one of Australia's most awarded recruitment firms. M&T Resources is part of ASG Group and has offices in Brisbane, Canberra, Melbourne and Sydney. www.mtr.com.au