A first for everything – from account manager to event planner!
I never thought I'd be someone that could get up in front of a crowd and organise a networking event – but I did it anyway and I'm proud of it!
I have been working with Melbourne's local councils for the past 2 years. I came to notice I was having very similar conversations across the councils about the transformations, projects and challenges many are facing. I decided to organise an industry event as a way to give back to the community I was working so closely with. I wanted to create a platform for the councils to come together for proactive collaboration, innovation, knowledge sharing and networking.
Through this, I developed Council Connections.
As the Account lead for the Government desk at M&T Resources I work very closely with local government and was able to 'lure' some willing participants into presenting at my first event on their journey around "Digital Transformation and Change".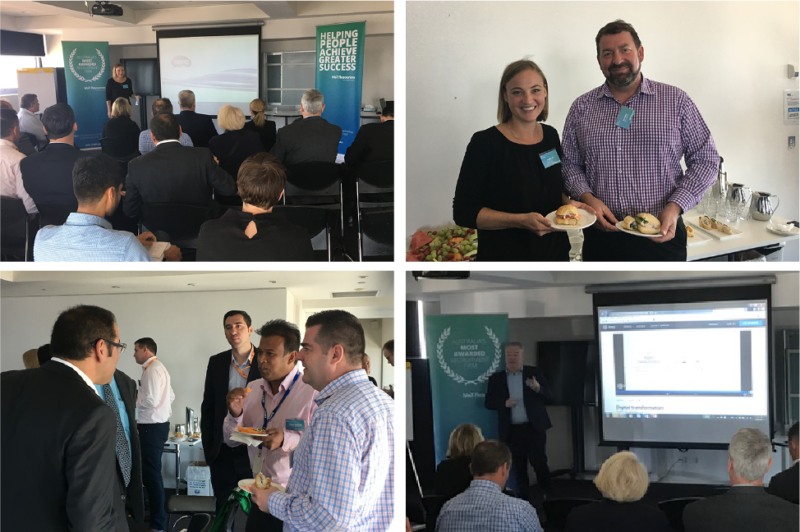 I organised presentations from David Bellchambers (Manager IT at Boroondara Council at the time) and Andrew Downie (Manager Digital & IT at City of Greater Geelong), on their experience working in councils, and what they had learnt from their experiences.
Another important focus and challenge for councils is Change Management. I arranged for Michelle Gibbings (Founder and MD at Change Meridian) to discuss the importance of change, people and transformations to tie up the presentations.
Looking back on it, it was a great first edition and a fantastic experience to have organised it. We attracted employees from 10 different councils, and were able to facilitate many new connections on the day.
I am now in full preparation for the next event in our Council Connections Series. The event will be held in October, with the theme of "The Question of Collaboration".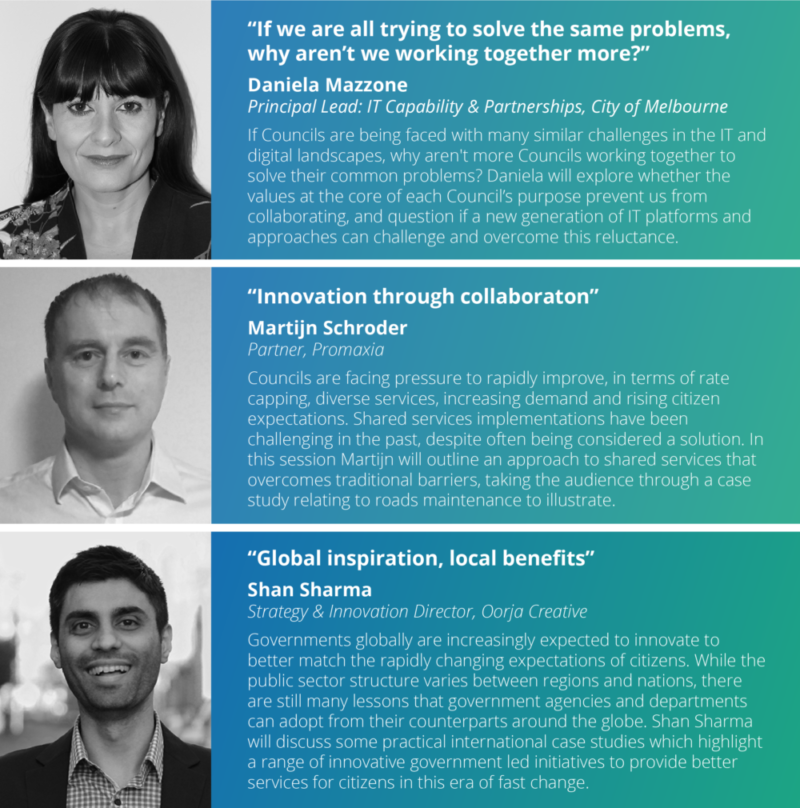 Presentations will focus on the challenges and benefits of collaboration in the council community. I am looking forward to welcoming Daniela Mazzone, Martijn Schroder and Shan Sharma to our panel, and to being joined by more councils at the event, moving towards the aim of having all metropolitan councils being involved down the track.
I certainly learnt a lot during this process and am more than happy to share my experience and insights with you if you have any questions. Feel free to get in touch and we can discuss over coffee, or sweet treats!
To find out more about our first event, check out our recap here.