M&T Resources Sales Conference 2015: Great cause for celebrations
M&T Resources recognised the exceptional performance of its employees at its annual Sales Conference, which was held at the Sanctuary Cove in Queensland this year. The M&T Resources Sales Conference has always been a time to learn, get together with teams across Australia, and to have lots of fun at the same time.
Held over three days, the conference started off with Chris Sandham, Managing Director, recapping a highly successful financial year that saw M&T Resources achieving 11% revenue and 42% EBITDA growth year-on-year.
"The success of M&T Resources is possible only because of its people, so a big Thank You goes to all our staff. It's why the conference is all about helping each M&Ter achieve even greater success – so that they can continue to reach greater heights for our clients and candidates," said Chris.
Day 1
The program began with the first group of 'graduating' Leaders from the M&T Academy facilitating a session focused on the topic of M&T Resources' Core Purpose: "To help people achieve greater success". Divided into teams, M&Ters were briefed to express the core purpose statement through painting. This created some discussions on what the core purpose means to each person as they brainstormed on how to bring it alive.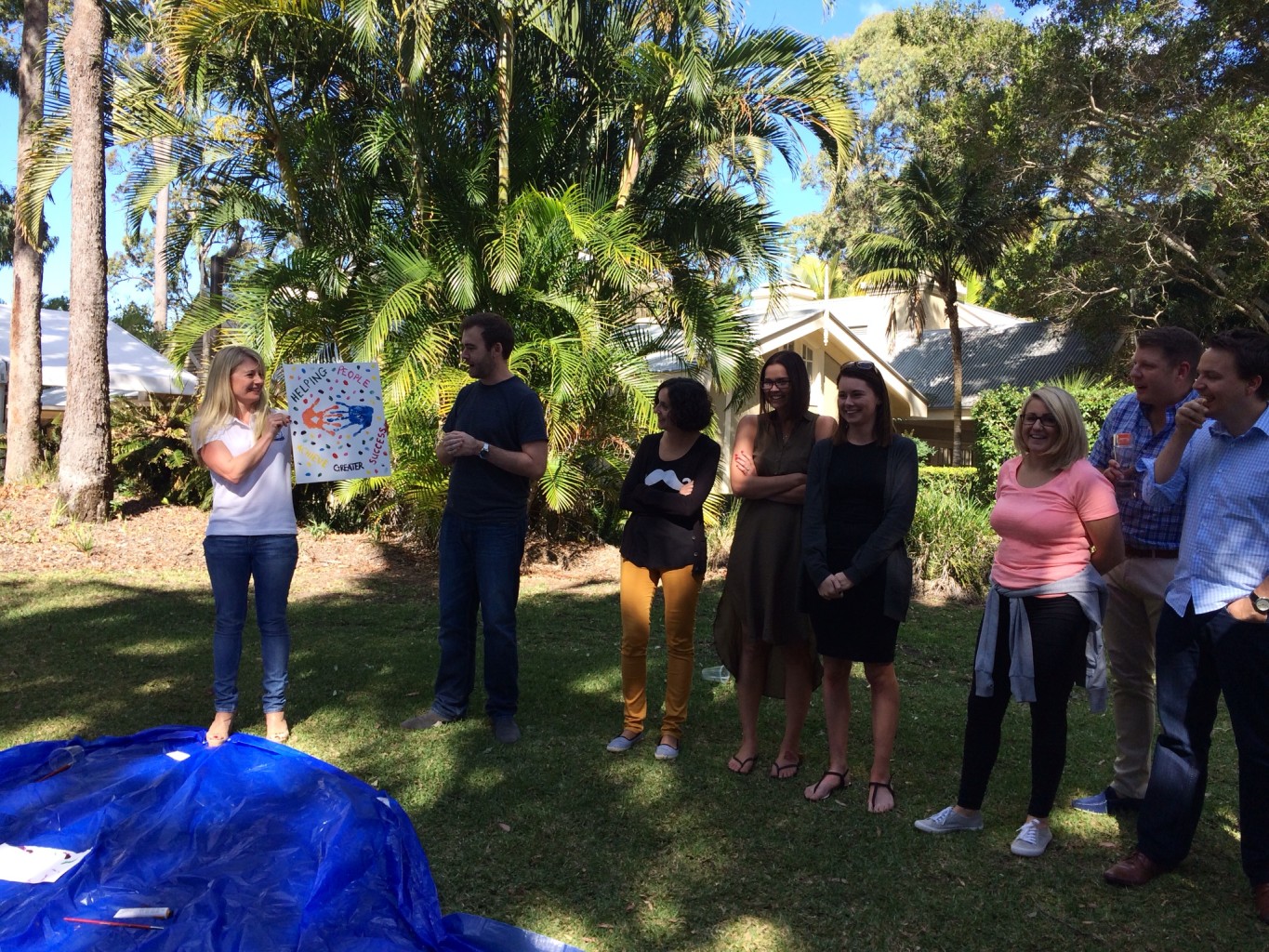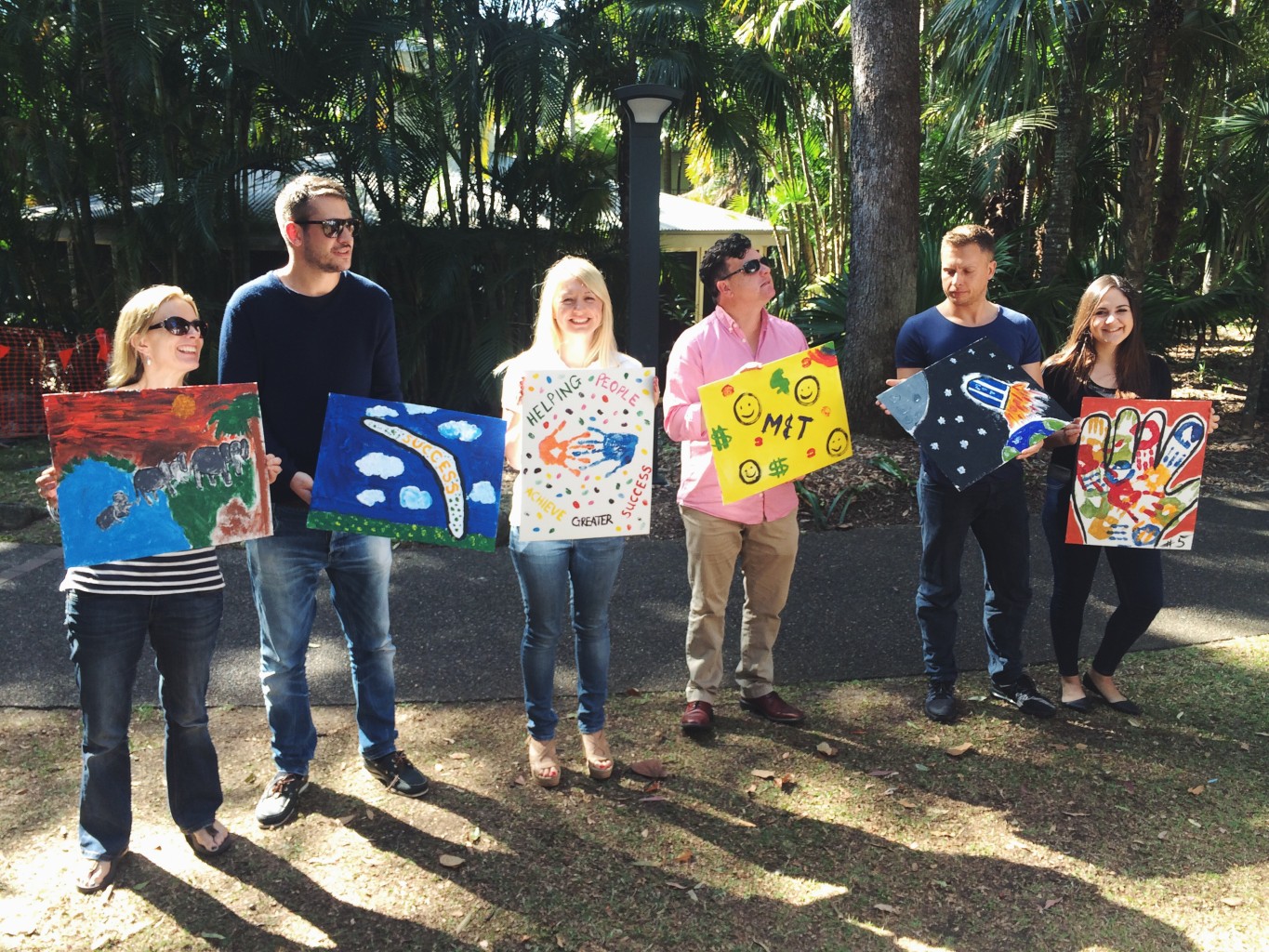 Day 1 ended with barbeque dinner by the fountain, with live entertainment.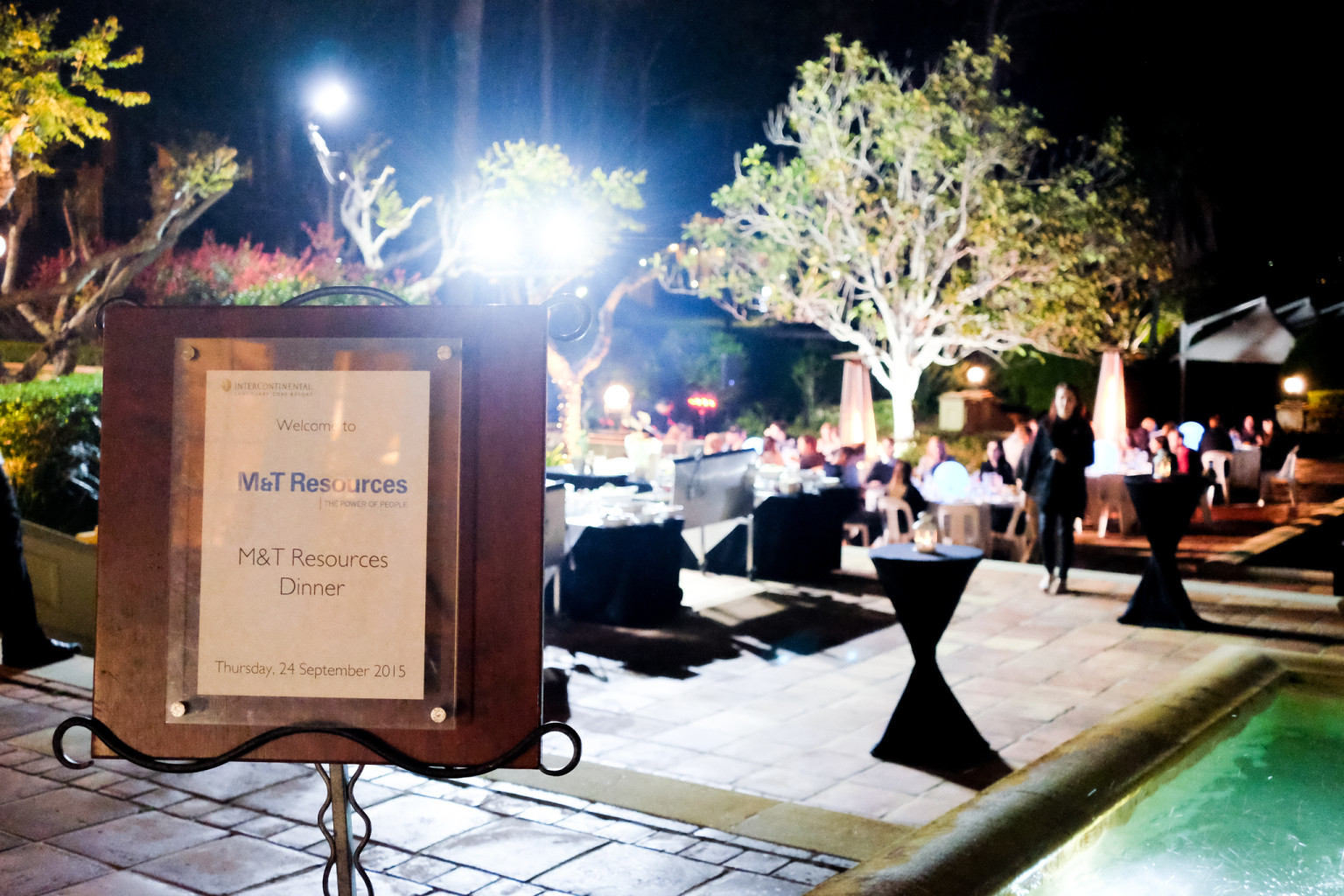 Day 2
Facilitated by the second leadership group of the M&T Academy, M&Ters were broken into groups for a songwriting and performance competition. Teams were required to incorporate the "11 Qualities of a Successful M&Ter" – a list of habits / behaviours that we believe contribute to success at M&T Resources.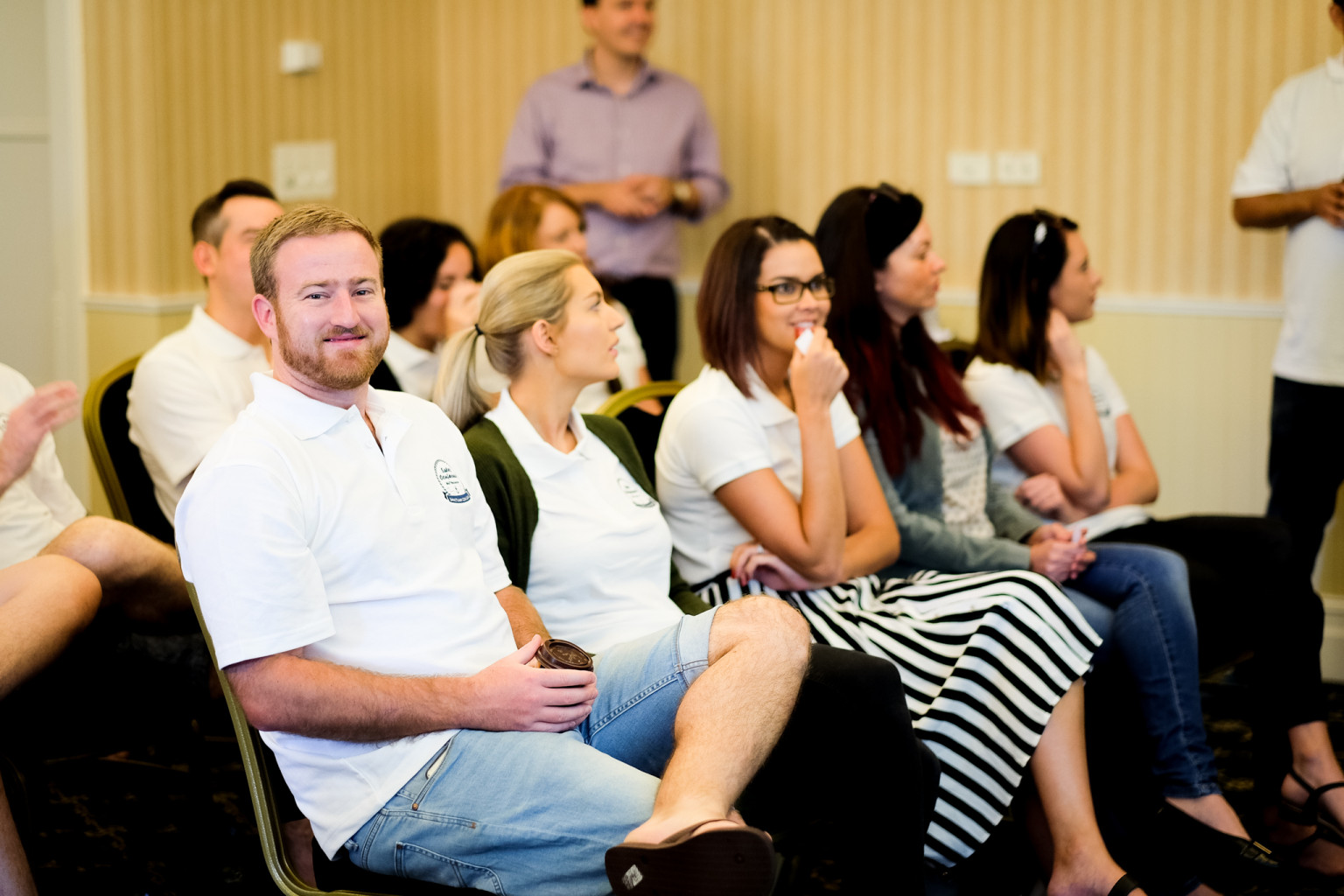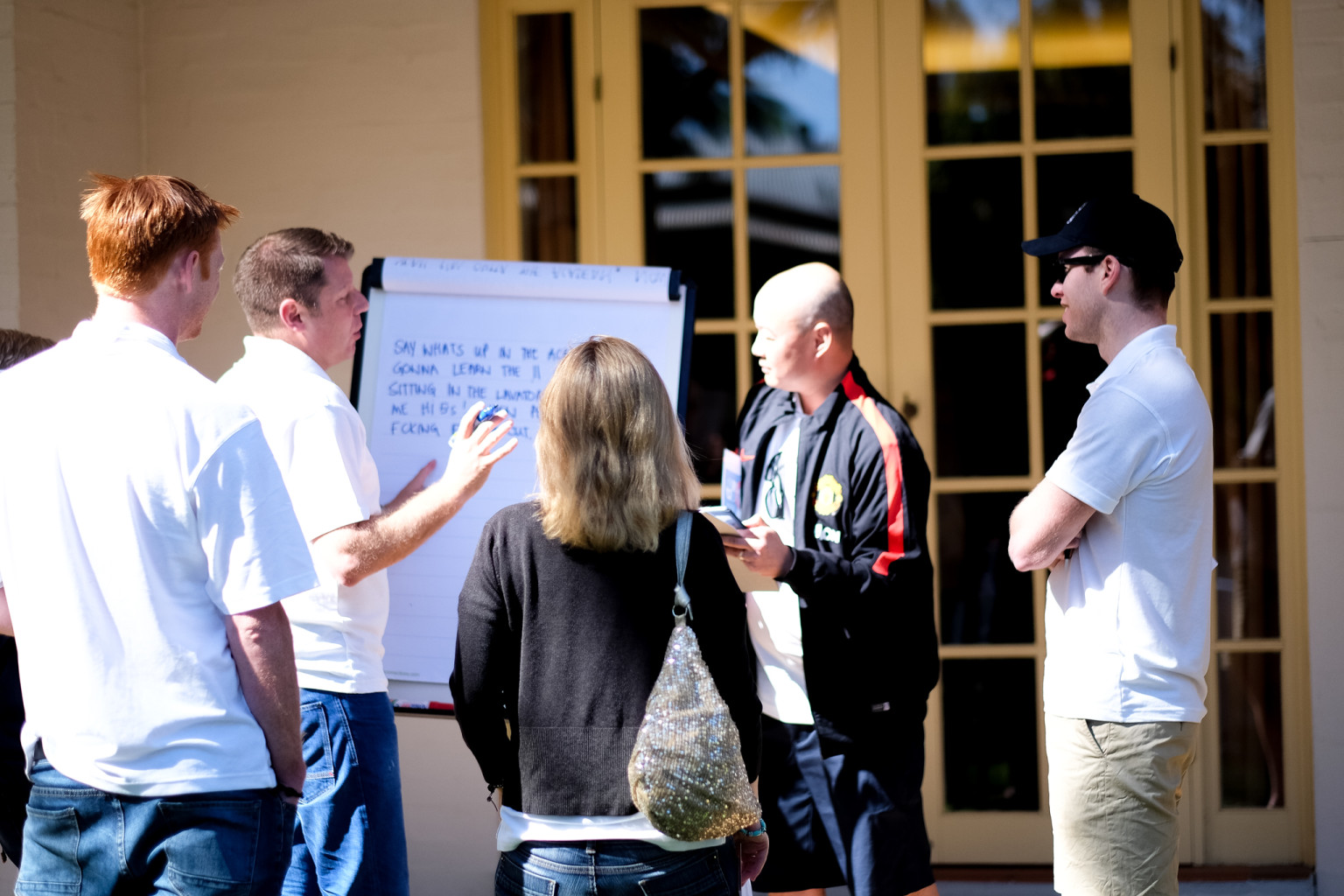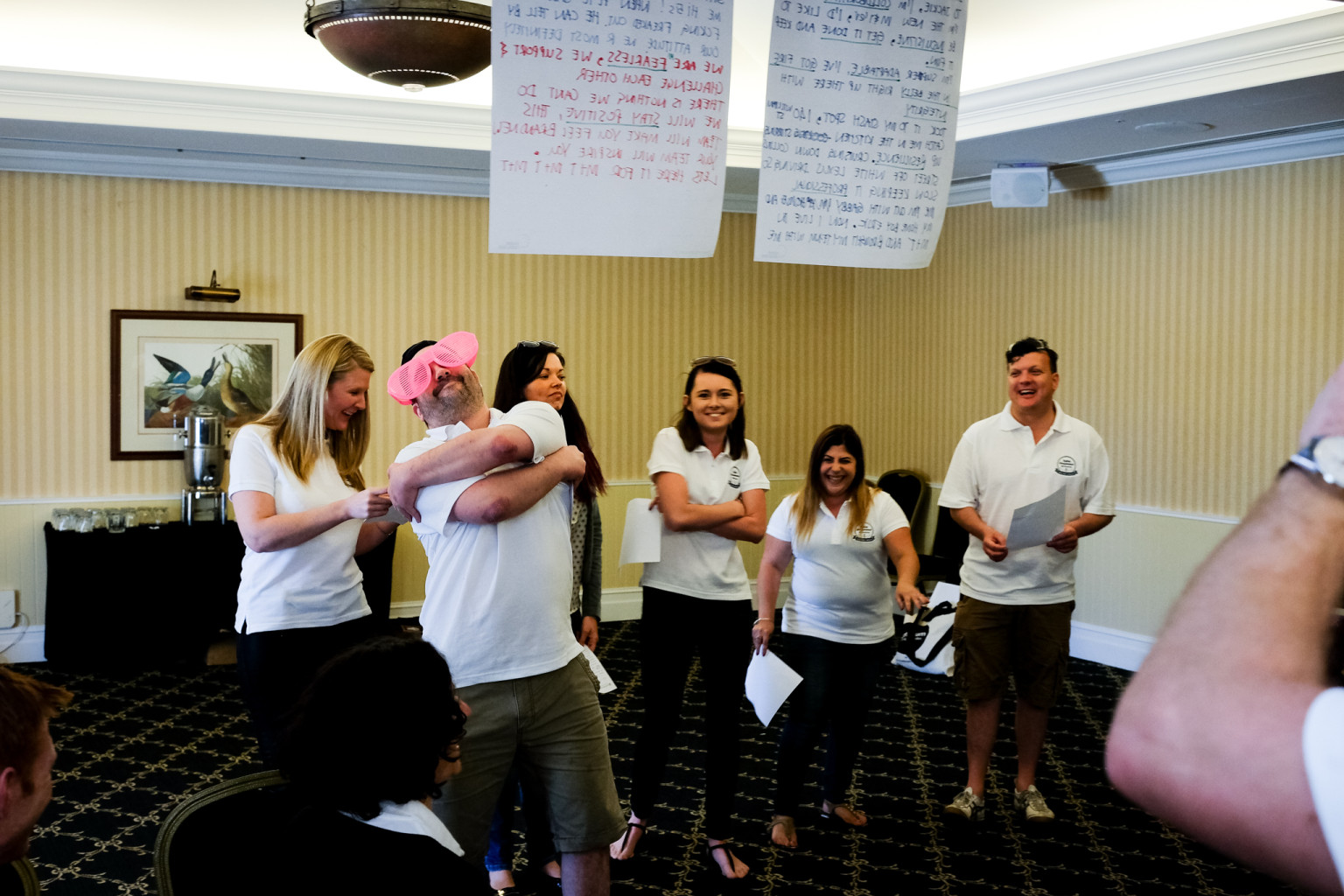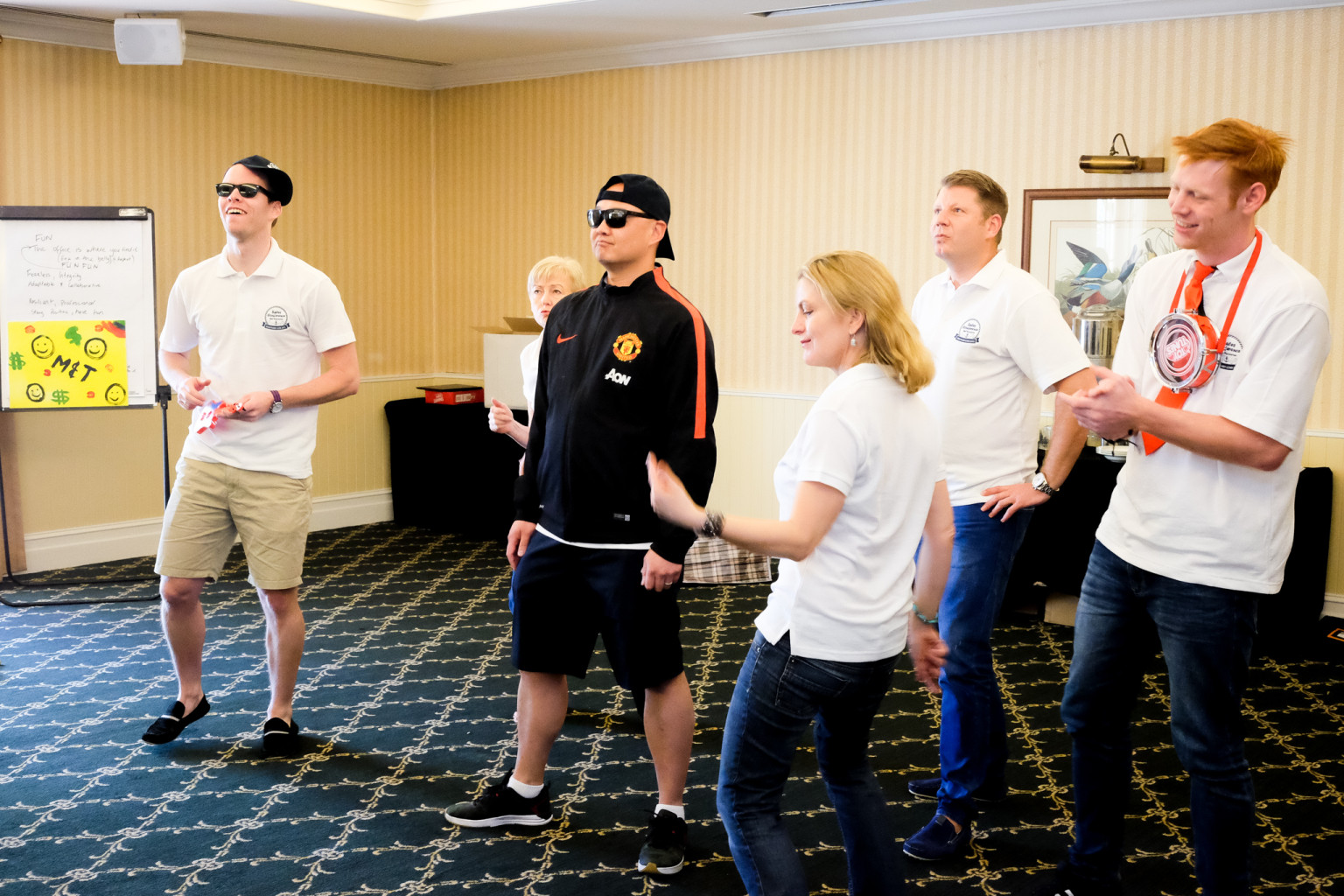 Sarah Yeates from Smiling Mind facilitated a session on mindfulness and how it affects productivity and personal happiness.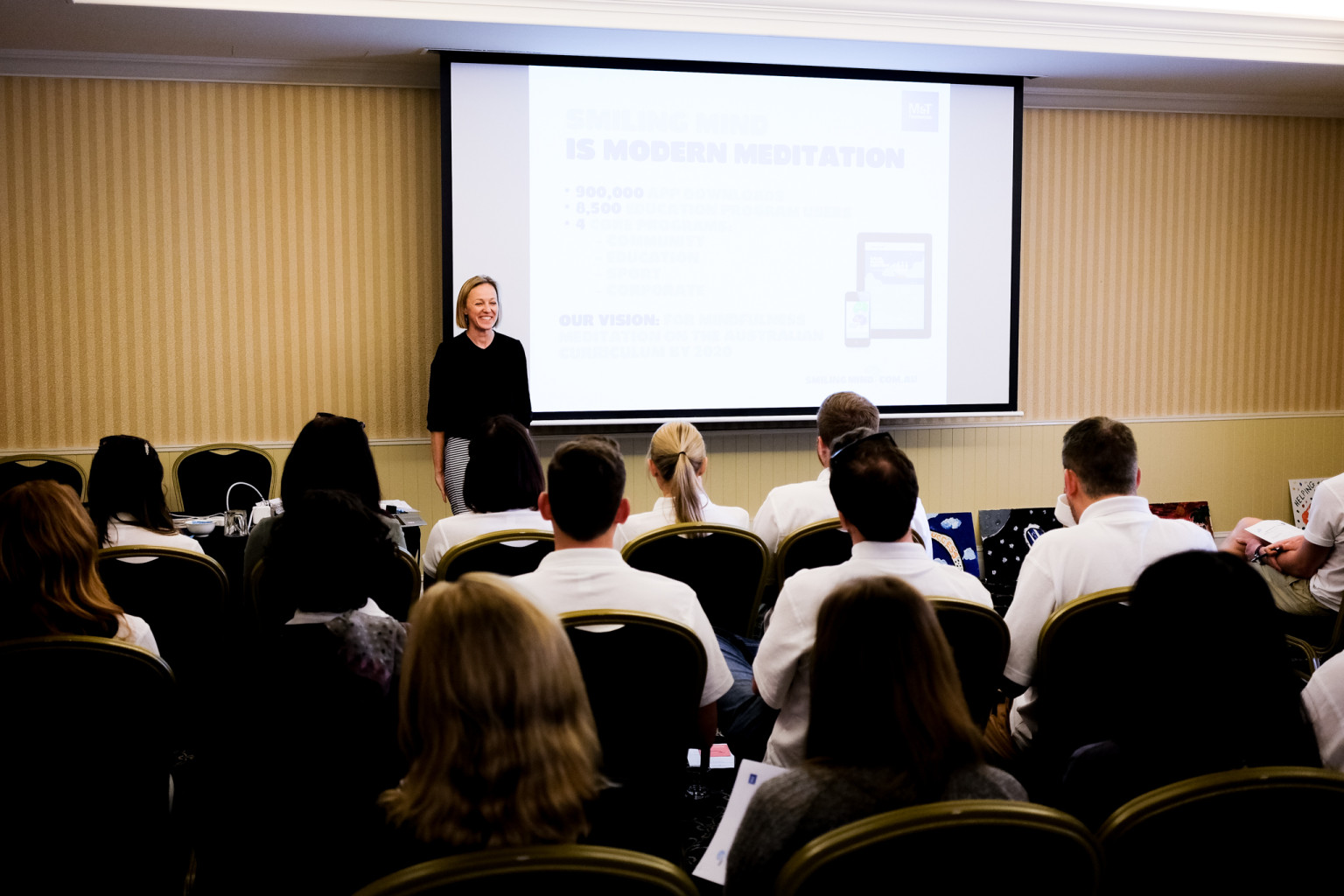 Shaun Kenny then facilitated perhaps the most memorable and emotional session on the Helping Hands Program.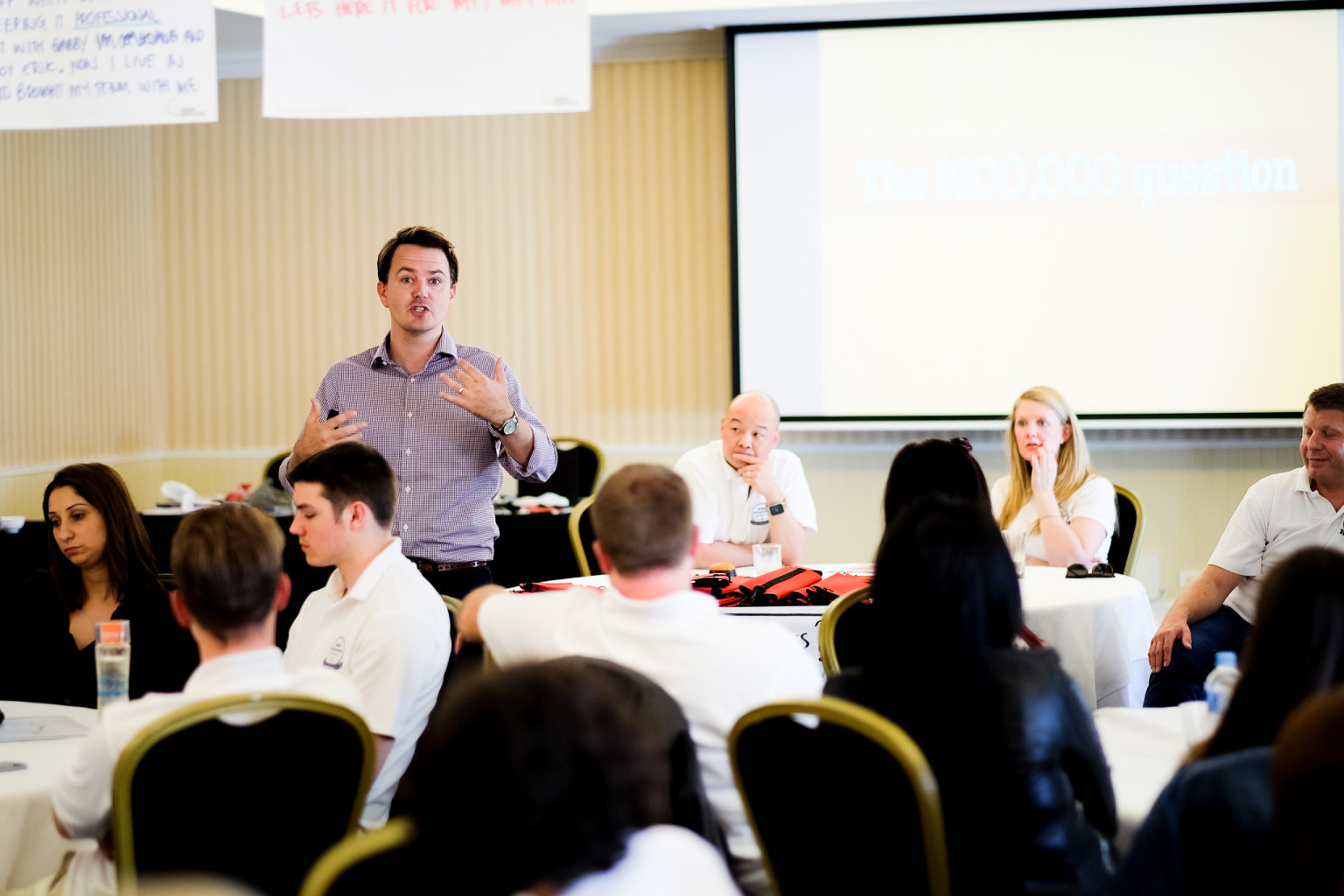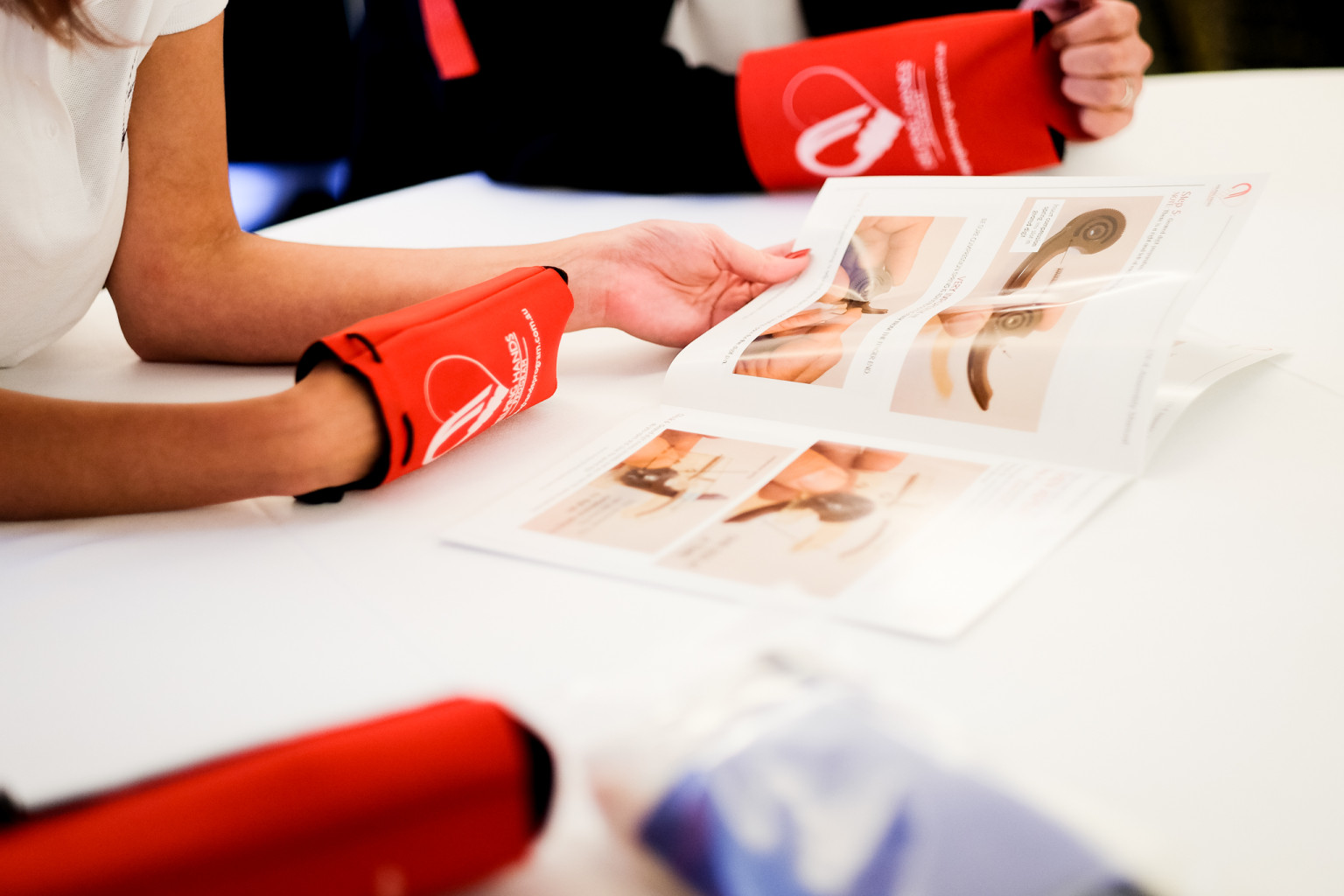 Broken up into teams of four, M&Ters worked together to build 10 prosthetic hands that go to amputee landmine victims in the developing world. To experience what life is like being an amputee, M&Ters had their preferred hand bound in the process of building the prosthetic hands.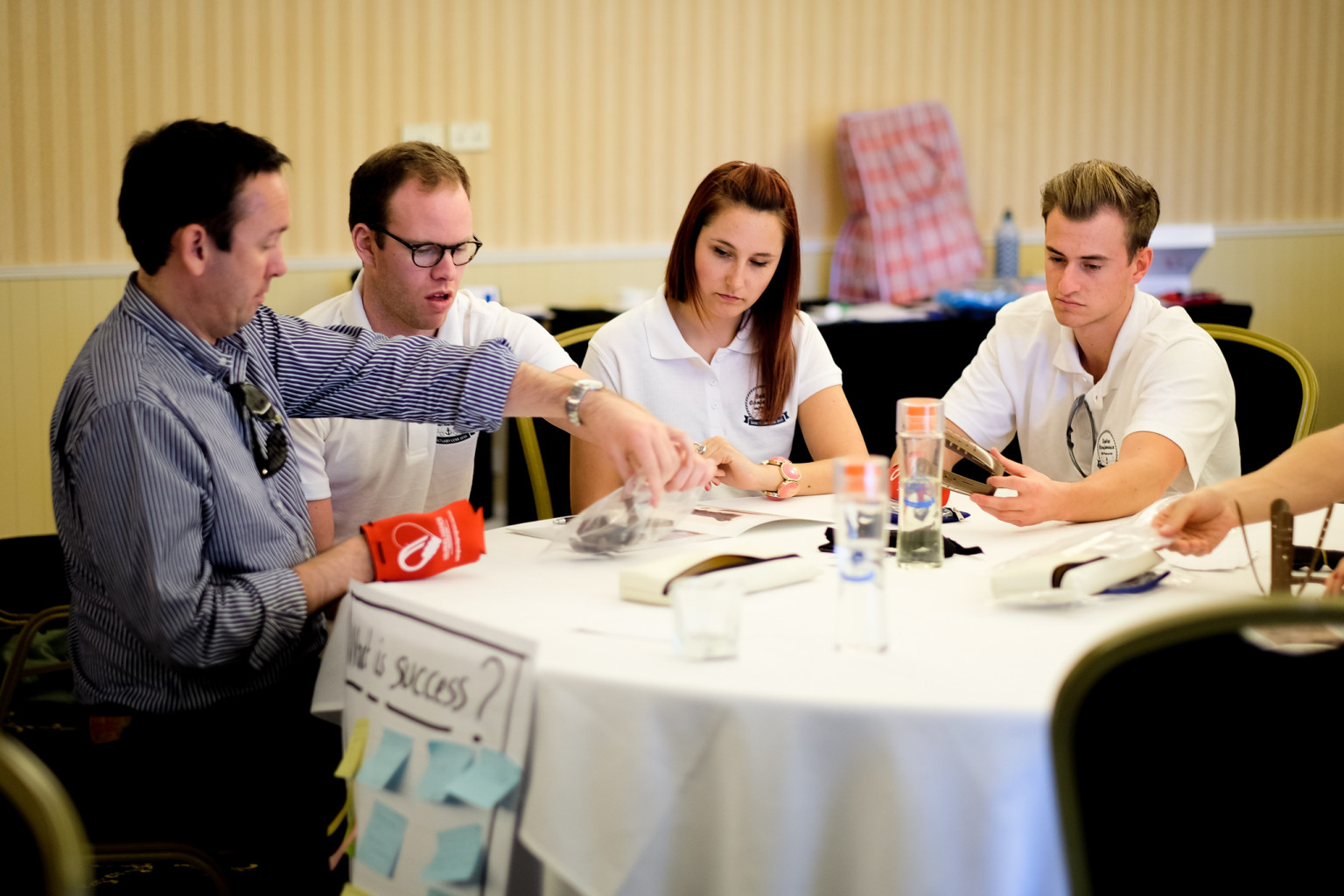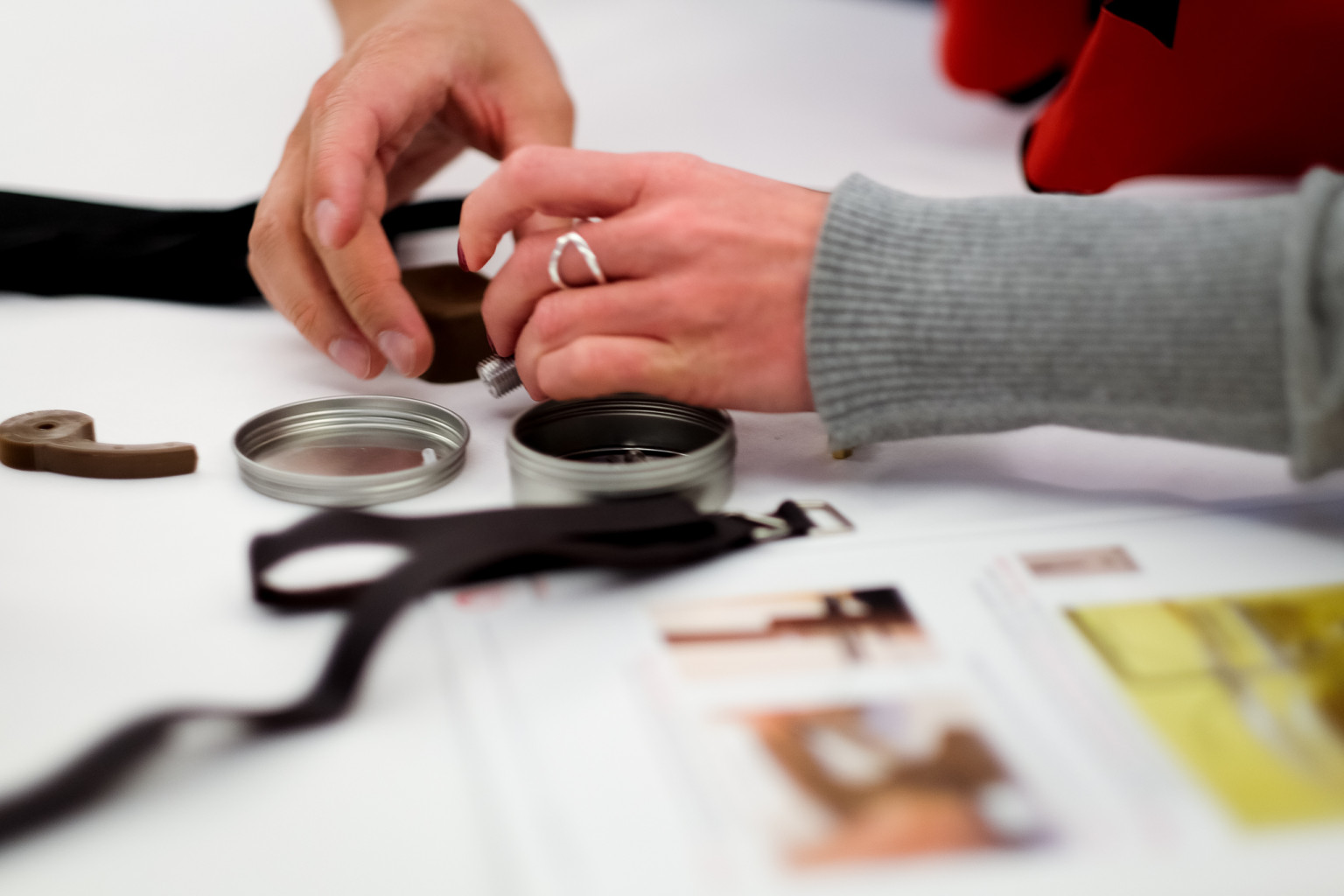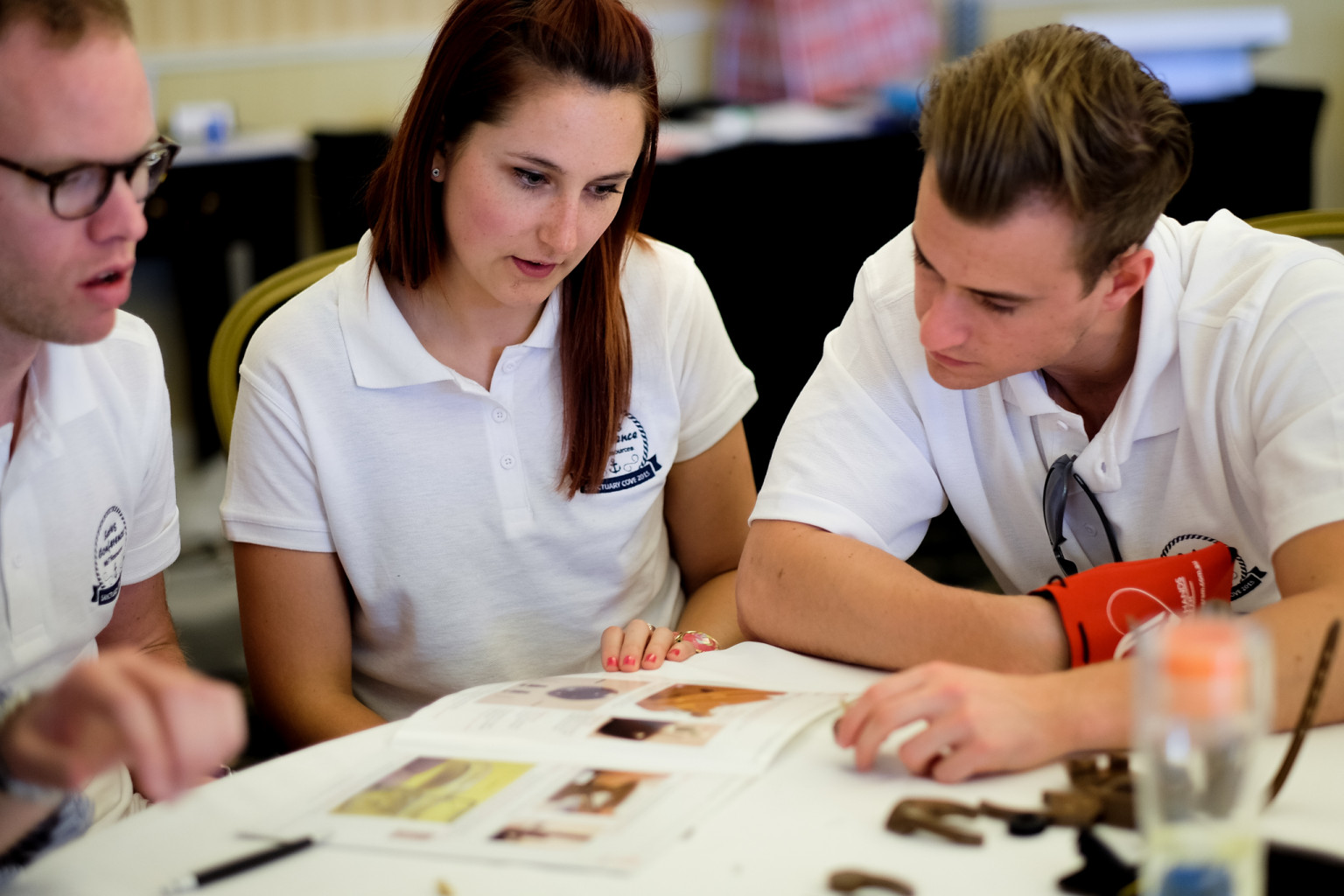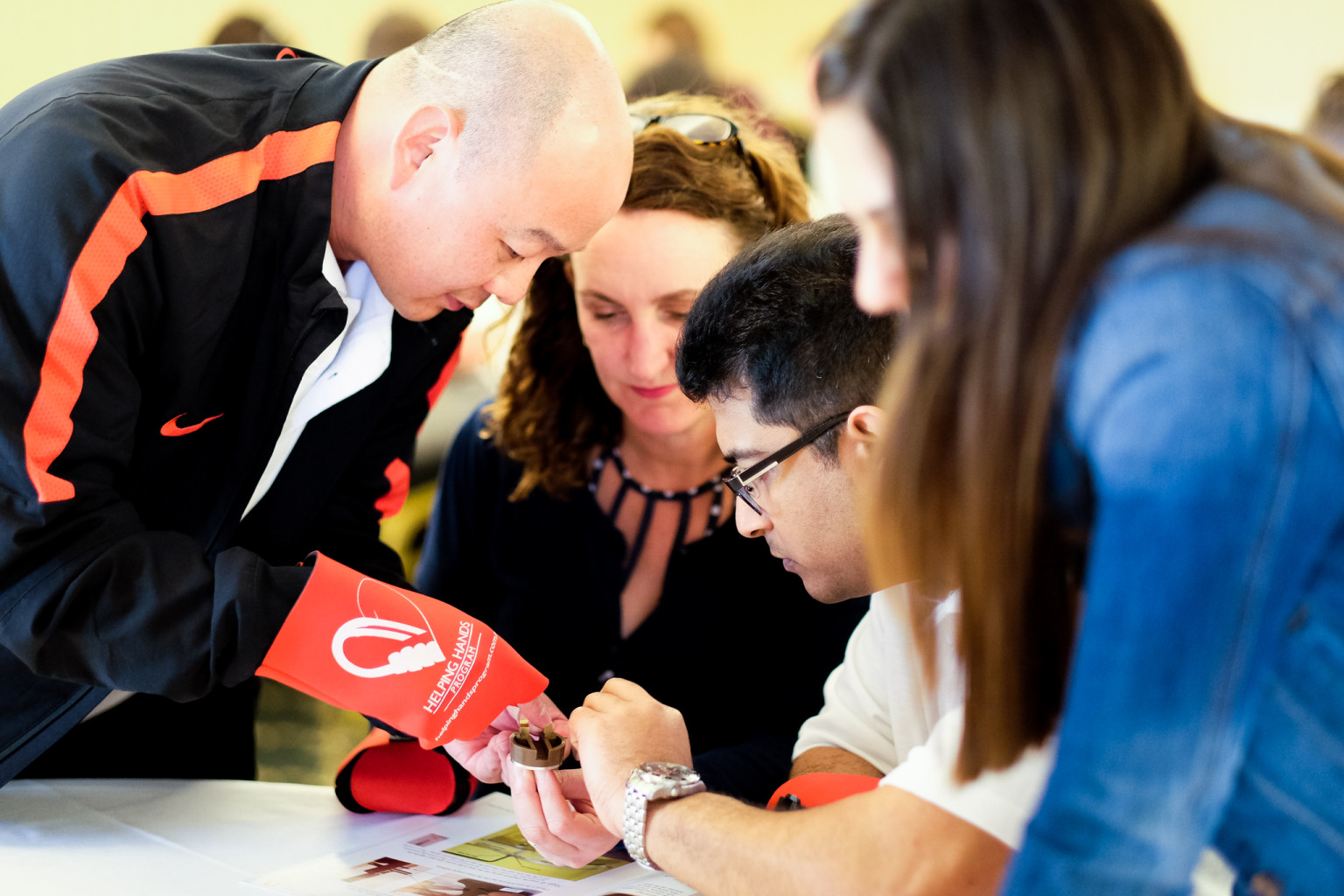 Some M&Ters with their decorated containers that hold the prosthetic hands that will make their way to amputee landmine victims.
The conference culminated in the grand awards night where outstanding achievers for financial year 2014/15 were recognised. This year's theme was "Nautical Glitz & Glamour". Congratulations to the best performers for the FY2014/15!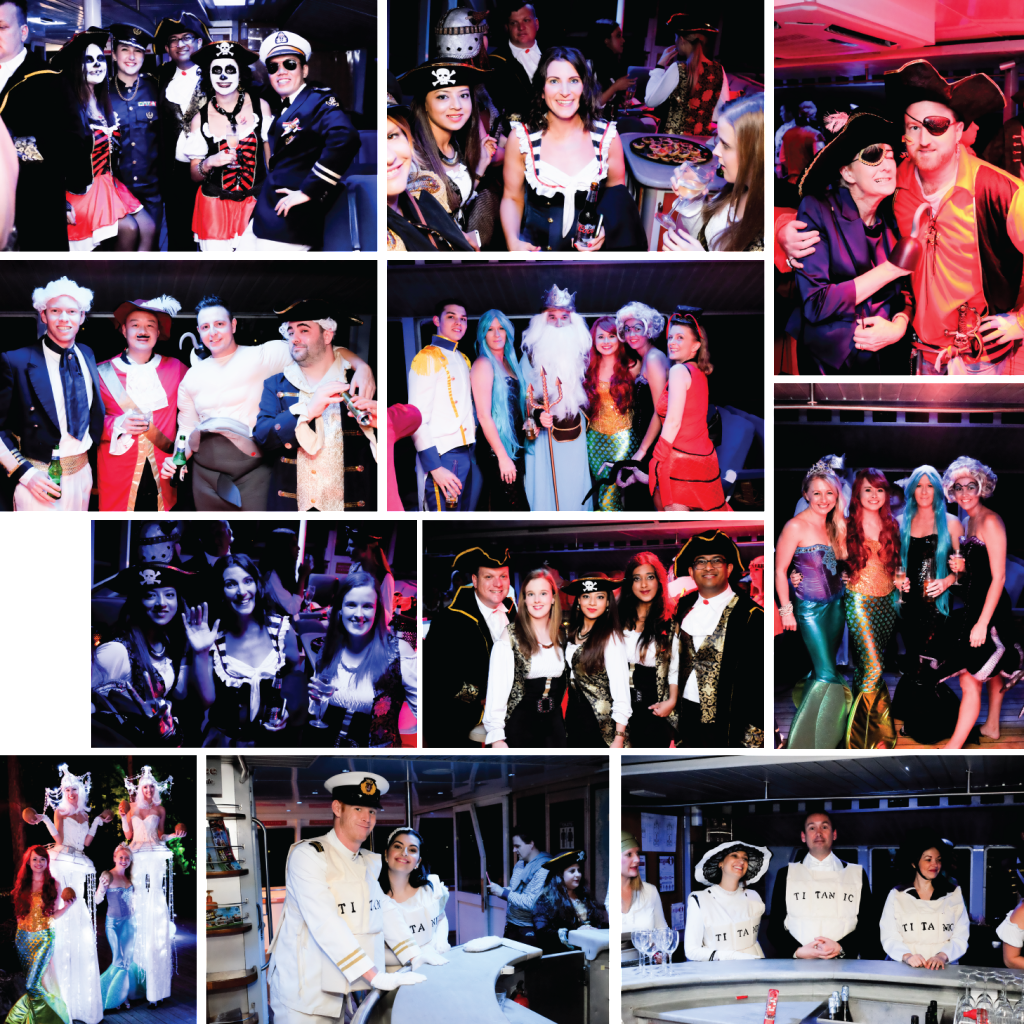 Highest New Sales Contract, Highest CM Billed and Highest Permanent Fee
Jemma Dougall, VIC
Highest New Sales Permanent
Michelle Lewis, QLD
Top Resourcer of the Year
Emily Martyn, QLD
Outstanding Achievement Award
Tied: Team Canberra and Team Melbourne both achieving 163% over budget
Best Newcomer
Emma Holden, NSW
RESPECT Award
Laure Meriaudeau, NSW
MD Award
Emily Martyn, QLD
Kate Barrand, National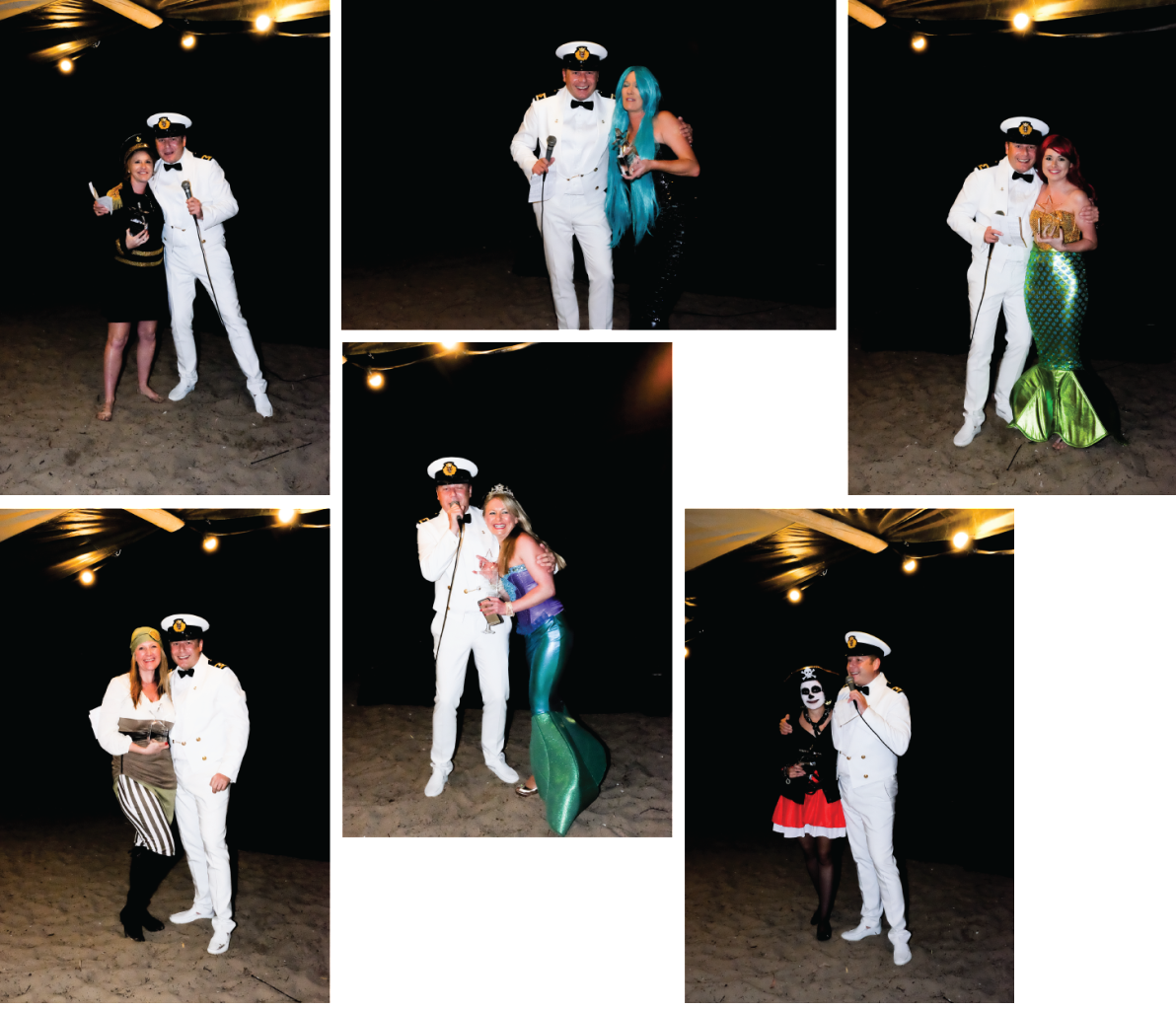 See more pictures from M&T Resources 2015 Sales Conference on our Facebook page here.
To keep updated on M&T Resources, follow us on LinkedIn or Instagram.