M&T wins SEEK Award for Candidate Engagement
Team M&T is delighted to have taken home the trophy for Excellence in Candidate Engagement at the SEEK Annual Recruitment Awards!
It is the second time this year that M&T has been recognised for its excellence in candidate care, following our win at the RCSA awards in June. We had a fantastic evening celebrating at a great event held at the Ivy Ballroom in Sydney.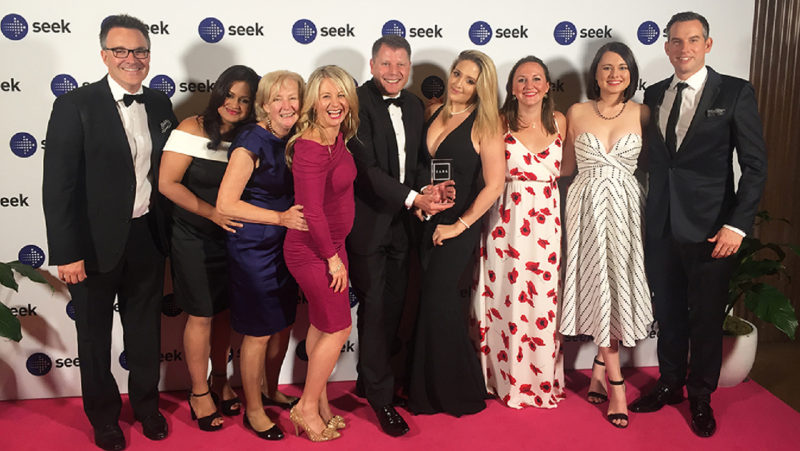 Representatives from M&T's national team attended the awards night
Organised by SEEK, the awards recognise best practice across Australia and winners are selected by a panel of expert judges, including RCSA President Robert van Stokrom. The Excellence in Candidate Engagement Award acknowledges an agency that "goes above and beyond to provide an exceptional candidate experience, helping to promote the professionalism of the industry." Industry awards such as these are invaluable to the recruitment profession, championing best practice and raising standards.
Winning this award is down to the incredible work that our team does every day to help candidates achieve their professional aspirations; acknowledging them, building real and lasting relationships, and treating them with respect. Our purpose is to help people achieve greater success and for candidates this means ensuring they find the best opportunities that are right for them and taking a proactive approach to build their careers.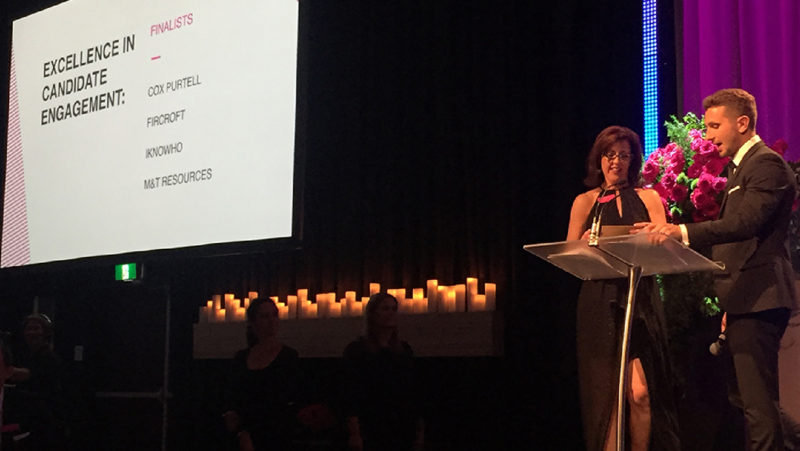 Absolutely fantastic being recognised at the SEEK Awards for Excellence in Candidate Engagement. Providing the highest levels of candidate care is something that everyone at M&T prides themselves on, so we are thrilled to have won. – Paul Hutchinson, General Manager M&T Resources
Chris Sandham accepting the award on behalf of M&T Resources
M&T Resources was a Finalist in three categories this year including also the Medium Recruitment Agency of the Year Award and Recruitment Consultant of the Year, for Emily Martyn (Account Manager and Health Specialist QLD). These awards further add to the M&T Resources track record at the SEEK Annual Recruitment Awards. In 2016, we were Finalists for both Excellence in Candidate Engagement and Medium Recruitment Agency of the Year.
We are delighted to see Emily recognised by the industry as a finalist in her category. Since joining M&T Resources in June 2013, not only has Emily been an extremely successful member of the M&T team (both nationally and in QLD), but she has gone over and above to deliver real value in her specialty market: e-Health. Emily is passionate about the industry and over the years has become known not just as a recruiter but as a thought leader in e-Health, organising IT Health Workshops and keeping her network updated on global e-health topics via her monthly newsletter.
We are very grateful to SEEK for a wonderful evening celebrating the recruitment community. We were wined and dined enjoying the comedy of Tommy Little, followed by showcasing some exceptional moves on the dance floor. We can't wait for next year's events.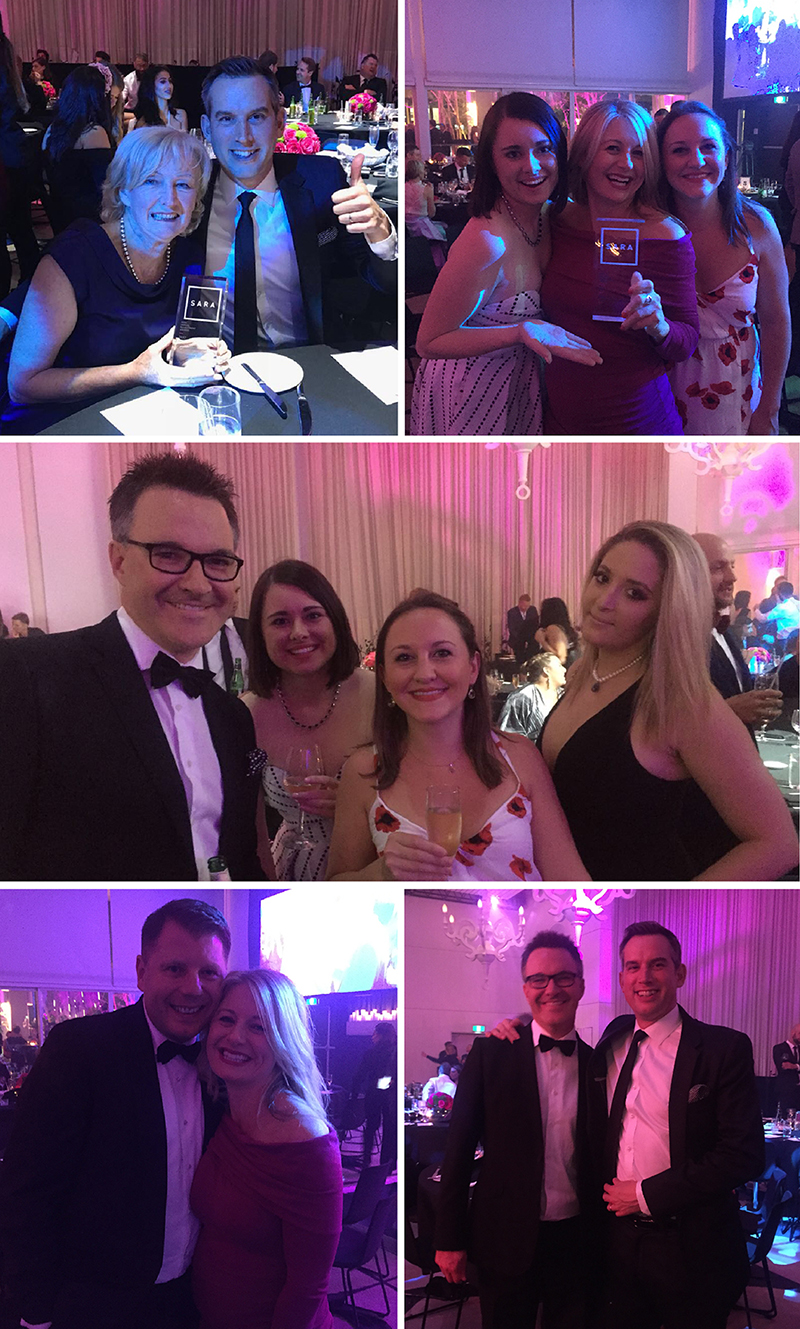 For more information on M&T Resources or this market announcement, please contact Vicki Hope, Marketing & Communications Manager via email at vicki.hope@mtr.com.au.
About M&T Resources
Established in 1994, M&T Resources helps leading organisations deliver on their technology and business vision through innovative talent engagement, attraction and retention. Its relentless focus on candidate aspirations and client outcomes have seen it become one of Australia's most awarded recruitment firms. M&T Resources is part of ASG Group and has offices across major Australian cities. www.mtr.com.au