Regional business and technology insights for jobseekers and employers across Australia
What were some of the most exciting business and technology projects rolling out across Australia? What challenges did employers face? What can jobseekers look forward to? We report in-depth insights from across Brisbane, Canberra, Melbourne and Sydney.
These commentary were published in our latest Quarterly Newsletter.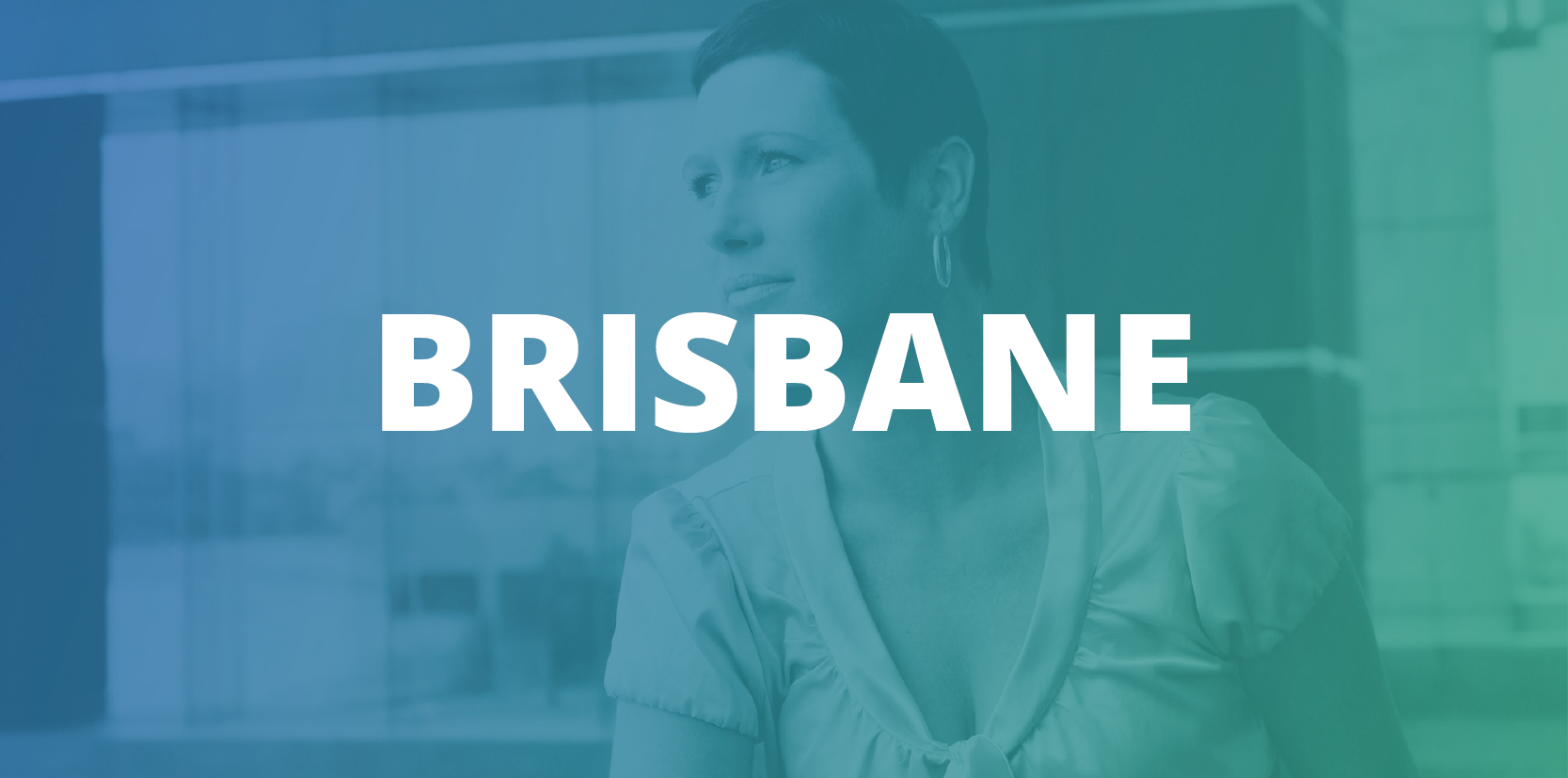 Lorraine Ryder, Team Manager – Queensland
What were the most actively hiring organisations and why do you think so?
Queensland have seen both the Utilities and the Financial Services industries hiring the most over the past quarter.
The Utilities space in Queensland has three major providers undergoing a merger by mid-2016. This is generating both permanent and contracting work.
The Queensland government has also picked up and is generating more contracting work – this is due to old legacy systems which are now not supported being upgraded or replaced.
What were some of the most exciting technology / business projects in the last quarter?
Queensland Health has a new hospital on the Sunshine Coast scheduled to open in mid-2017. One of the biggest programs in Queensland Health is the PAS (Patient Administration System) replacement which has generated multiple contracting opportunities in the Business Analysis and Project Management space.
Transport & Main Roads is working on a program of work which will define and implement standardised consistent processes to support development and delivery of the Transport Infrastructure Portfolio Source and implement an integrated, strategic information communication technology solution to support the 3PCM business function.
Department of Agriculture and Fisheries has a large project which has also generated a consistent recruitment pipeline. This is the LIMS (Laboratory Information Management System).
What challenges were your clients facing in hiring people in the past quarter?
Government contracts can take a long time to be implemented and completed.
With the market picking up, government clients are facing the challenges of keeping the right candidates engaged in the role without them being offered other opportunities, higher rates or longer term contracts which are more attractive.
What were some of the most in-demand job roles?  
Testers have been in demand, due to projects that are progressing down the development phase. We have also seen Project Managers and Business Analysts being in high demand due to new projects kicking off.
What can employers (clients) look forward to in the next quarter / new year?
Not sure if clients will look forward to this, but they should be aware of the market picking up and the fact they will need to move quickly to secure a resource and be open to negotiating. If it brings any comfort, this means contractors, once they're in a role, will be more likely to stay and complete projects.
What can jobseekers look forward to in the next quarter?  
Candidates will see more contract and permanent opportunities coming up in the market, swinging the pendulum more in their favour. They may find themselves in positions to negotiate contract details, rates and other benefits.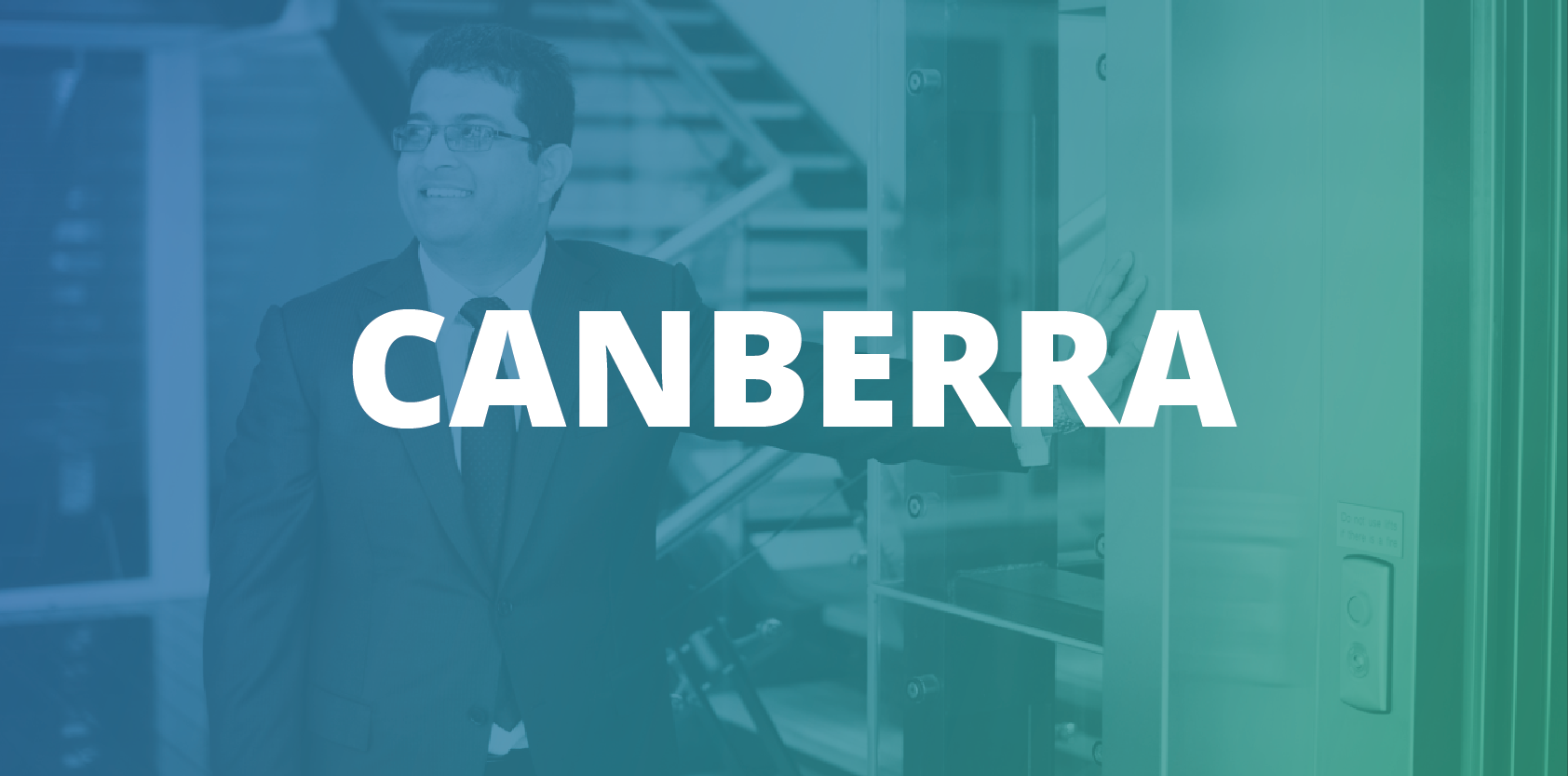 Zunaeed Kamal, Regional Director – ACT
What were the most actively hiring organisations and why do you think so?  
Last quarter we filled roles that span across the IT space within Government covering Business Analysts, Testers, Change Managers, Project Managers, UX Designers, etc. across a variety of organisations. Perhaps the hiring increase was due to the new year and impending deadlines. To deliver on programs / projects, some have needed to ramp up hiring and make full use of existing budgets.
We have been receiving more Database Administrator roles in the SQL space recently – from departments such as Department of Foreign Affairs, Department of Health and Department of Education. We also have seen a rise in demand in the Microsoft stack.
What were some of the most exciting technology / business projects in the last quarter?  
We recently placed a strategic Business Analyst with NDIA (National Disability Insurance Agency) to work on the National Disability Insurance Scheme. This is a fascinating piece of work, widely reported on in the media and will be delivering good outcomes for the disabled.
The ICT systems will be transitioning from DSS to DHS under a two-stage process. As part of this process, a new ICT business system will be developed and deployed. This will include ICT workflow management capability to enable automotive work distribution based on different roles and delegations. High-level investigations and strategy studies will be needed for this scheme, so it is really great to hear all about it when speaking with candidates and clients.
We are also currently assisting the Clean Energy Regulator's Technology and Digital Services Branch with hiring a Change Manager. A number of projects at the Clean Energy Regulator will impact internal and external stakeholders, requiring changes to business processes and practices.
We have also been assisting Defence CIOG in providing Architecture advice and compliance services in partnership with a third party.
What challenges were your clients facing in hiring people in the past quarter?  
Due to the Christmas / New Year holiday break, a lot of Departments held off recruitment from mid-December through to end of January. This makes a difference in terms of the candidates available.
With the Department of Immigration and Border Protection implementing a new clearance (the Employment Suitability Check) that takes up to 6 months to complete, they may also be missing out on securing candidates. I understand now that DIBP is undergoing changes to make onboarding quicker.
What were some of the most in-demand job roles?  
Business Analysts, Siebel, Change Managers, Java, Microsoft Stack – these will always be in demand due to lack of candidates with these skillsets in Canberra. Additionally, Departments have requirements for candidates with citizenship and Australian working experience. Currently, a lot of candidates with these skillsets have overseas working experience. Java skills have seen a rise in demand, pushing up rates. Departments like Immigration and Human Services are hiring Java Developers in bulk (5 – 10 at one go!).
What can employers (clients) look forward to in the next quarter?  
With the holiday break behind us, I think clients can look forward to a fresh start to get on top of deadlines and focusing on finishing out the financial year.
Clients will need to move quickly with offers to achieve their deadlines. It is also interesting to see changes that come from the new Prime Minister. On that note, we are concerned about the timing of the next Election. There are speculations that the Election may be announced this quarter, which may impact hiring for the future. This means a lot of Departments will try to hire more candidates for short term as they will be unsure of their future budgets.
What can candidates look forward to in the next quarter?   
Candidates can look forward to seeing the scope of work increase as government projects roll out. There may be more work as Departments ramp up hiring.
It might also be a good time to be in the market you're looking for a change in working environment as a lot of Departments seem to be hiring.
Any other tips you would offer to clients / candidates who're reading this update. 
Candidates should always try to be straightforward with the recruiters and employers as Canberra is certainly a very small market. Honesty and integrity will ensure your reputation stays strong in the market.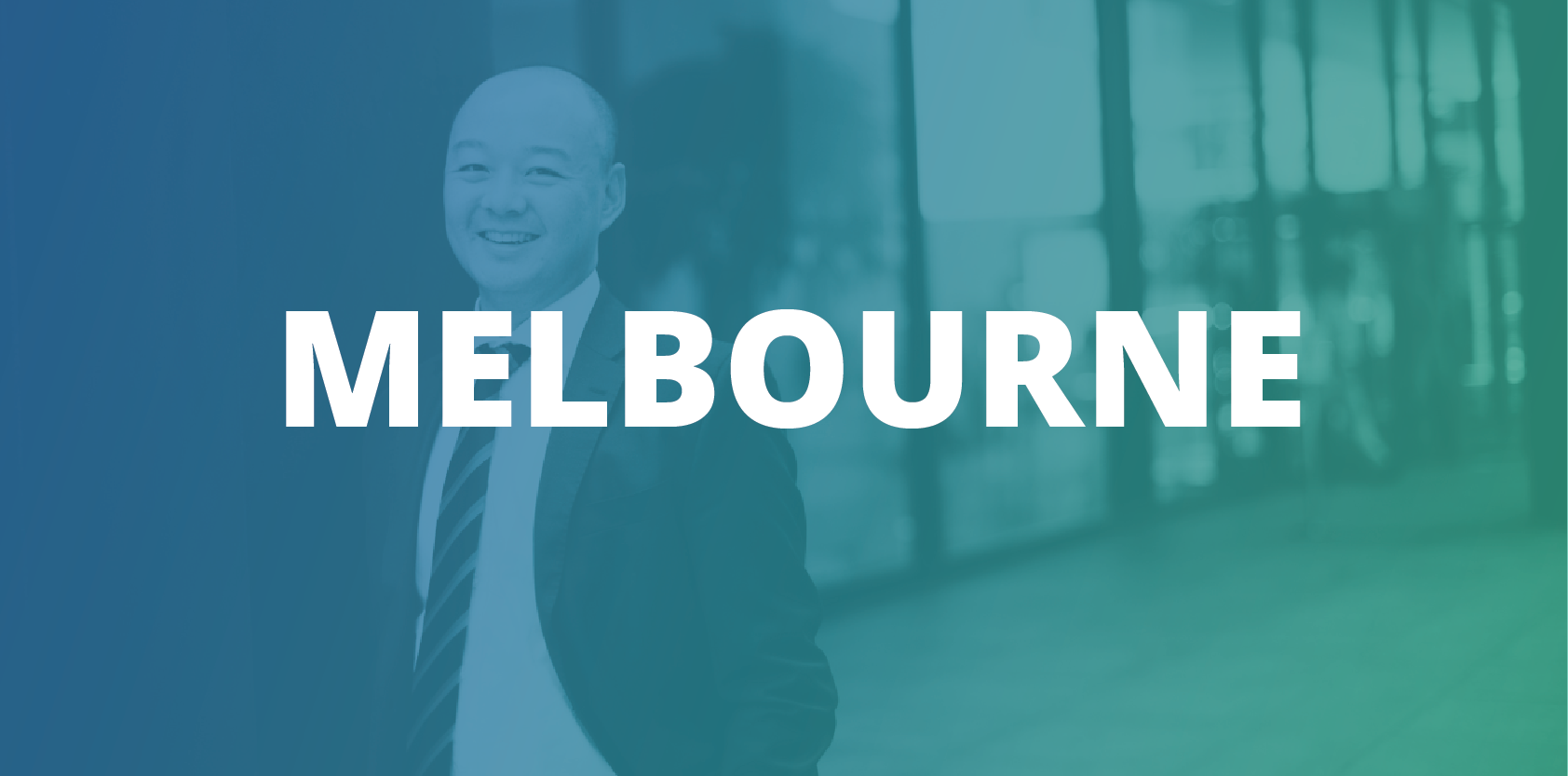 Ken Kwan, Regional Director – Victoria
What were the most actively hiring industries and why do you think so?  
There is still a lot of activity within the financial services and health insurance sectors. We have seen a number of organisational transformations, new leadership changes, corporate takeovers and a general drive to enhance customer-centric data programs that have been factors which have led to a number of projects requiring resources.
Productivity and efficiency are still central to a lot of the projects, although organisations are being even more selective with their cost management approach. This includes whether to utilise a partner approach or hire external independent contractors to top up existing teams.
What were some of the most exciting technology / business projects in the last quarter?  
We have been involved in a number of Office 365 rollouts and other virtualisation projects in the last half of 2015. We managed to source a number of engineers between the rates of $500 – $640/day for these projects. These rates reflect that the market is stable for these types of skills, as we expected to pay closer to $650/day. Candidates in the project virtualisation space tend to move once the implementations are complete, so there is usually sufficient resources available without pushing rates upwards. We have also been involved in supporting a financial institution with a number of BA resources and testing resources. This is part of a number of programs including cheque virtualisation and payments.
What challenges were your clients facing in hiring people in the past quarter?
Clients are still investigating the potential of digital channels as new revenue streams for their business. Having a website or social presence today is not enough to engage with new and existing customers. Rather, there's a need to overhaul entire business processes. Clients are taking small steps to identify new digital markets. We have seen some clients utilise existing Subject Matter Experts (SME) within the business to play a role in this digital channels progression. This tact could be fraught with danger, as there is potentially a need for new ideas and a new set of eyes required to innovate through digital means. Getting the balance right between using external SME and internal SMEs will have a major impact on the success of any digital channels project.
Clients will also need to look outside of the square and entice returning-to-work mothers with more flexible arrangements or risk losing these skills altogether. We have met with a number of Project Managers and Business Analysts that were returning from maternity leave and could only work 2 – 3 days per week. We suggest that organisations need to look at work from home options and make greater use of video conferencing / meeting room facilities to cater to this big untapped skills market.
What were some of the most in demand jobs in the past quarter? 
There is a definite vacuum of Agile Business Analysts in the market right now. We are continually being requested for 2 – 3 candidates every month. The skills of a BA is multifaceted and they can wear many hats within an organisation. With organisations pushing an agile-centric approach, the need for BAs have been greater than ever. This demand puts the retention of permanent skilled BA employees at risk, as the contract market for these skills push $600/day for a junior BA, $750/day for a mid level BA and $900+ for a senior BA with agile skills.
We are also seeing an increase in the demand for Project Managers. 2014/15 was a difficult job period for contracting project managers when supply far exceeded the demand. However, in the last quarter, we saw an increase in projects requiring the need for end-to-end project managers. Projects varied from agile implementation, SAP, digital design to infrastructure rollouts.
What can employers look forward to in the next quarter?  
We expect 2016 to be a busy year. Some organisations are investing heavily into fitouts and infrastructure, which require project-based resources. The challenge for these organisations will be how fluid is their resourcing plan and whether they are thinking beyond traditional means to identify and acquire talent and skills. These organisations will need to decide whether they get the required value from a delivery partner or whether contract resources are sufficient. Generally speaking, a combination of the two works well whereby delivery partners can also help train existing permanent staff. Organisations should investigate other service offerings they can obtain from a recruitment organisation to help their service delivery model.
Savvy recruitment businesses, such as M&T Resources, are no longer simply transactional service providers. Recruitment partners can really add value to how an organisation selects, trains and develops their staff. This includes doing a skills review, an interview audit, or a contractor evaluation. My suggestion would be to ask their current providers as to what other values-adds they can get and not stop at just using recruitment agencies to source skills.
What can candidates look forward to?
Candidates too should not underestimate the value they can obtain from having a good relationship with an experienced recruiter. Good recruiters see more and know more about career development than candidates may realise. Asking recruiters questions such as to what certifications relevant in the marketplace, how long should one stay in a role and how to sell one's skills better – are all great ways to improve their attractiveness to potential employers.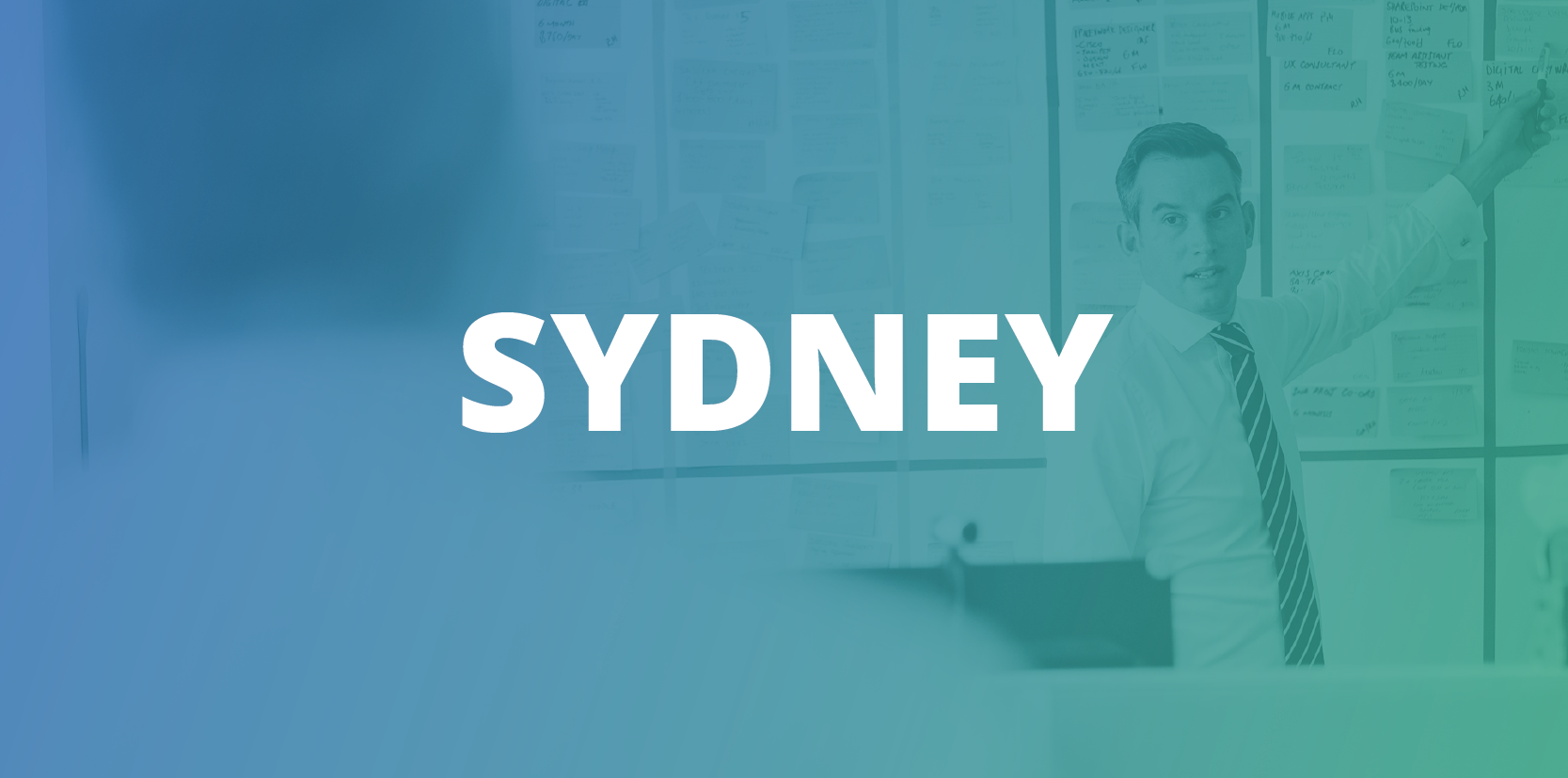 Paul Hutchinson, Regional Director – New South Wales
What were the most actively hiring industries and why do you think so?
Last quarter, we again experienced uplift in recruitment across all the industry sectors in NSW. The strongest performance for us was the financial services sector, closely followed by telecommunications, mining construction / infrastructure, and NSW State Government. The majority of the work here is being driven by investment in transformation, digital and regulatory / compliance work.
A number of both analytics and digital consultancies that we worked with were very actively hiring prior to Christmas. The ramp up in predominantly permanent resources was due to strong performance in 2015 and the need scale up for what they anticipate as being an even stronger 2016.
What were some of the most exciting technology / business projects in the last quarter?  
M&T Resources have been retained to exclusively recruit three Senior Head of Delivery roles for a Global Bank based in Sydney. The organisation has just announced internally that it's moving to a guild-based model of continuous delivery and integration across software engineering, digital and projects. These roles will be the key appointments in driving this change and adoption.
We are working with one of Australia's leading Financial Institutions on implementing their Apigee API Platform. This is a really exciting projects as they are one of the first organisations in Australia to implement this technology and the business benefits for them are going to be enormous.
API management is still a very rapidly evolving area of technology. It follows on the heels of IT's dependence on mobile applications as the means for customers to shop for or access a company's goods and services. An API makes available company data or services in the form of software responses to queries. The analytics that are behind the product are incredibly advanced resulting in the possibility of more intelligent API use and better API control. This is one of the key initiatives for our client in 2016 and plays a key part of the bank's evolution to becoming a more highly digital organisation. They are aiming to reduce costs and improve customer experience through more interactions taking place via digital channels.
What challenges were your clients facing in hiring people in the past quarter?  
The "battle for talent" is really starting to take hold in the Sydney market as the supply and demand model continues to swing in the favour of the candidate. As organisations across all sectors are investing more in digital, the flow-on effect is a very tight candidate market. This is posing challenges from both candidate attraction and retention perspectives. Moving into 2016, organisations are focussing heavily on offering more flexible working arrangements and other non-monetary incentives to address these challenges.
M&T Resources in NSW also are becoming more actively involved with a number of our key clients to help address diversity imbalances within their organisations, especially in leadership roles. Most of these have targets in place before either the end of the financial or calendar year and are looking at a dual approach of promoting from within as well as hiring externally for key positions. This is something that we are particularly excited about given all the work we have been involved in across all areas of diversity over the last two years.
What were some of the most in demand jobs in the past quarter? 
The areas that we are experiencing very high demand in are pretty much most things digital as mentioned earlier, high calibre Project Managers and Business Analysts (as this is one of our core areas of expertise) and senior level analytics roles. Gartner, PWC and McKinsey have all identified analytics in their top five CIO and CEO priorities for 2016.
What can employers look forward to in the next quarter?  
As well as "active" candidates seeking new roles at the start of the year, employers can also look forward to seeing higher numbers of "passive" candidates investigating the market.
A large number of clients still pay bonuses based on the calendar year, so candidates often wait for these to be paid before they will consider a making a move for a career advancement opportunity with a new organisation. This combined with New Year's resolutions being made about changing jobs make it an exciting time of the year to be looking to hire new employees.
What can candidates look forward to?  
Sydney is a great place to be at the moment with huge investments in projects in all sectors that we are working on. Some of the most cutting-edge work is taking place here, so there are a lot of fantastic opportunities for candidates. For at least the next six months, there are certainly going to be more opportunities for candidates, across the majority of skill sets in technology and the areas of business that we work in. There is going to be an increase in the amount of choice that candidates have between roles that they are being interviewed for and subsequently get offered. I believe that contractor rates and permanent salaries, especially in the digital space, are going to get higher due to skills shortages.
Any other tips you would offer to candidates who're reading this update.  
Due to the skills shortages that we are experiencing in the Sydney market, I believe that clients may have to be slightly more open-minded when they are making new hires. From client discussions and salary surveys conducted at the end of 2015, there is some misalignment of rates / salaries that organisations are looking to pay versus current market rates / salaries. If the salary / day rate you are able to pay is not in line with the market, then you will need to adjust your expectations accordingly. My main piece of advice here is to never compromise on cultural fit.
Good luck with all your endeavours in 2016!